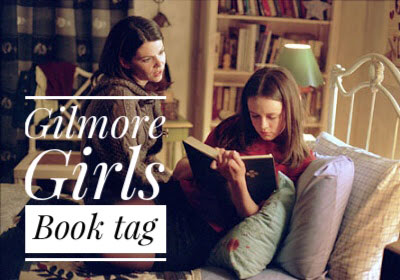 Der sker det samme hvert eneste efterår: jeg får en ustyrlig trang til at se Gilmore Girls. Helst under dynen med et strikkeprojekt, en kop kakao og en kat inden for rækkevide. Det er for mig den ultimative fejring af, at den hyggeligste årstid er sat i gang. Så da jeg faldt over et Gilmore Girls bog-tag hos Spines & Covers, vidste jeg straks, at jeg var nødt til at lege med. Here we go: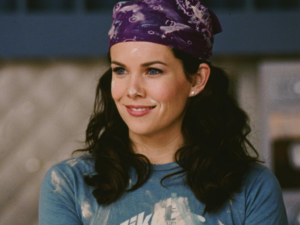 Lorelai: A character with a witty or sarcastic sense of humor.
Den må helt klart gå til Mr. Bennet fra Jane Austens 'Pride and Prejudice'. Jeg ELSKER hans sarkastiske kommentarer, der ofte bliver opfattet gravalvorligt af hans omgangskreds. Han er en genial karakter og jeg kunne godt se ham og Lorelai blive fine venner, hvis de mødtes i virkeligheden.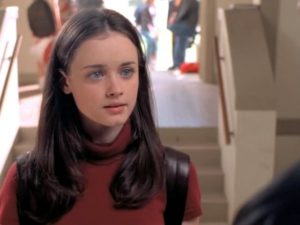 Rory: Favorite classic.
Må jeg kun vælge én? ÈN??? Ville Rory kunne vælge én? Nej, vel? Hvordan vælger man mellem The Great Gatsby, The Age of Innocence, Rebecca, The Picture of Dorian Gray, Pride & Prejudice og Jane Eyre? Det kommer ikke til at ske.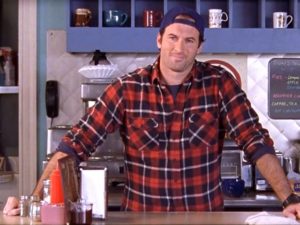 Luke: A book you secretly love, but are afraid to admit.
Jeg starter lige med en kliché: jeg synes aldrig man skal skamme sig over at læse. Når det er sagt, er der bøger jeg er mere stolt af at læse end andre. Fx Ricehelle Meads 'Vampire Academy'; jeg elskede den serie, men det er ikke den første bog jeg nævner, når jeg snakker med folk om hvad jeg kan lide at læse. Men jeg er heller ikke bange for at indrømme det. Jeg har en bred smag, jeg er ikke bog-snob og det er jeg faktisk stolt af. Når det er sagt, så er der bøger jeg læser i smug; nemlig fan-fiction. Ind i mellem bliver jeg bare overvældet af trang til den genre. Men det må du helst ikke sige videre til nogen …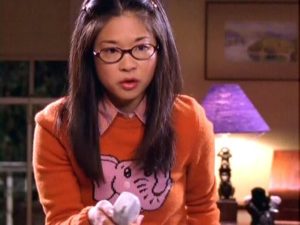 Lane: A musical character.
Rob fra Nick Hornbys 'High Fidelity'. Han ejer en musikforretning, laver mixed tapes for et godt ord, dømmer folk ud fra deres musiksmag og organiserer sine plader i selvbiografisk rækkefølge. Ham og Lane ville være perlevenner, hvis de mødtes i fiktionland.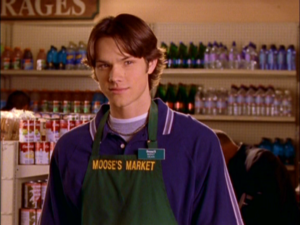 Dean: Your first book love (character or book you first loved).
Kaninbjerget er den første 'rigtige' (dvs. roman for voksne) som jeg elskede. Jeg læste den igen og igen som barn og den vil altid have et særligt sted i mit hjerte. Den er min første store bog-kærlighed.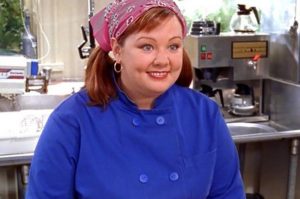 Sookie: A book you've devoured.
Jeg prøvede virkelig at spare på siderne da jeg læste I Capture the Castle. Men jo mere jeg læste, jo mere sulten blev jeg. Og da jeg havde slikket tallerkenen ren hungrede jeg efter dessert. Og natmad.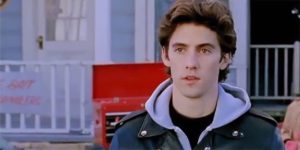 Jess: A book you love, that gets the most hate.
The Catcher in the Rye er en bog som folk enten elsker eller hader. Mange kan ikke døje Holden Caulfield. Jeg elsker hans provokerende, rebelske, øretæveindbydende personlighed. Jess og Holden har egentlig en del til fælles nu jeg tænker over det.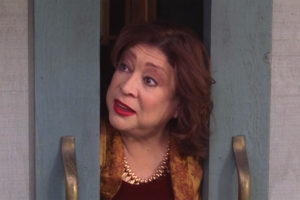 Miss Patty: A book that was ruined by the hype.
Jeg tror ikke helt jeg forstår dette spørgsmål … Hvordan er Miss Patty 'ruined'? Nå, men hvis jeg tænker på en bog, der blev over-hyped, så er det Harry Potter and the Cursed Child, der blev solgt som den 8. Harry Potter. Det var helt til grin.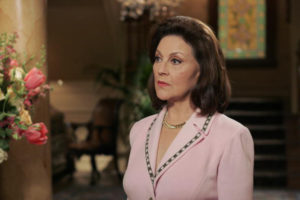 Emily Gilmore: An expensive book.
Jeg tror ikke, at jeg ejer én enkeltstående dyr bog. Men min fine Jane Austen samling er noget af det største beløb jeg har givet for en stak bøger.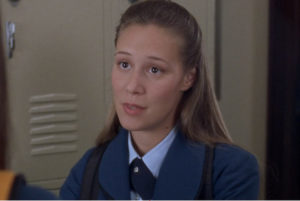 Paris: An uptight character.
Philip fra Of Human Bondage er nok en af de mest selvhøjtidelige karakterer jeg nogensinde har mødt mellem linjerne. Og så må vi ikke glemme Mary fra 'Pride and Prejudice'!
Så er der kun tilbage at tagge en anden bogbloggende Gilmore Girls fan! Jeg kan kun komme i tanker om en, nemlig Nikoline fra Windblown Pages – jeg håber, at du vil lege med 🙂