I only want to write. And there's no college for that except life.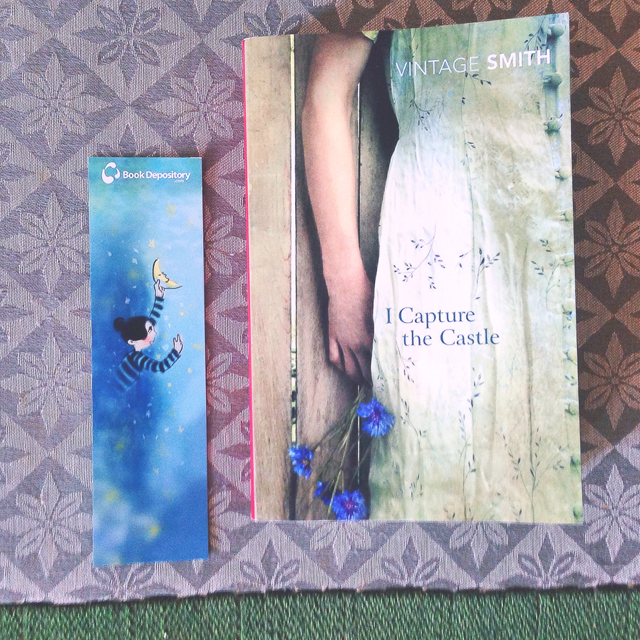 Title: I Capture the Castle
Author: Dodie Smith
First Published: 1948
My Rating: 5 of 5 stars (average rating on Goodreads: 3.99)
I would recommend this book to: Readers who like Jane Austen and Anne of Green Gables.
The Beginning: I write this sitting in the kitchen sink.
What a beautiful little treasure this book turned out to be. Cassandra, a young, romantic dreamer, lives in an old castle with her beautiful older sister, her little brother, her father who has given up making money for the family, and her stepmother. She writes in her diary of their lives where nothing really happens and where money is always an issue. Then the owners of the castle arrives and their lives are completely changed.
How I wish I lived in a Jane Austen novel!
Anne of Green Gables meets Jane Austen. That's how I would describe the atmosphere and pace of this adorable coming-of-age story. I enjoyed every single page, felt like reading all the time, and had an awful bookish hangover after turning the last page. I missed the book with a kind of longing that only Jane Austen could cure.
It seemed an awful waste that we weren't in love with each other.
The writing was beautiful and amazingly atmospheric. I completely fell for Cassandra's diary form – and believed in her as a young romantic girl striving to become a writer. I'm so glad I've finally read this book and I'll look forward to rereading it again – which I know I will.
When I read a book, I put in all the imagination I can, so that it is almost like writing the book as well as reading it – or rather, it is like living it.