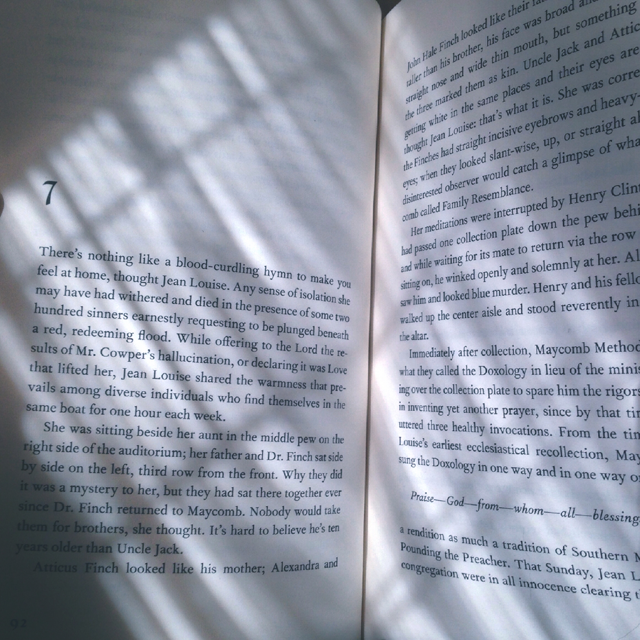 I've been nominated by the lovely Carla from Lipstick and Mocha for The Sunshine Blogger Award. Thank you so much, Carla – you made my day 🙂
"The idea of the Sunshine Award is that you nominate bloggers who put a little sunshine in your day, who are positive, creative and inspiring."
Rules:
– Answer the 11 questions from the blogger who nominated you.
– Nominate some wonderful bloggers and write 11 questions for them to answer.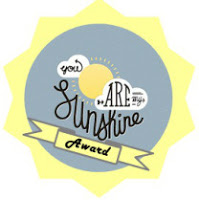 1. Did you ever eat playdough as a child?
No, but sometimes I ate grass and pretended to be a horse.
2. We all love talking about books we like, but is there a book you really hate?
Hate is such a harsh word, so no. But there are books that have disappointed me to the point where I felt let down. Like Sophie Kinsella's last Shopaholic installment: I love Becky, but in this one she completely lost it and I couldn't recognize her anymore. We had a bad break-up.
3. Science Fiction or Fantasy?
Sci-fi! No, fantasy. No Sci-fi … no fantasy! I give up …
4. What's the last movie you watched? Did you like it?
The Hours. It's one of my favorites – both the movie and the book.
5. Is there a place you've always wanted to visit?
There's isn't ONE place I've ALWAYS wanted to visit. I've been lucky to travel a lot in my life so most of my wishes have come true. Right now I'm dreaming of visiting San Fransisco and China.
6. Do you like spicy food?
Yes, as long as it's not so spicy that all it does is burn your mouth – I like to be able to taste my food.
7. Is there something you like collecting?
Books and shoes: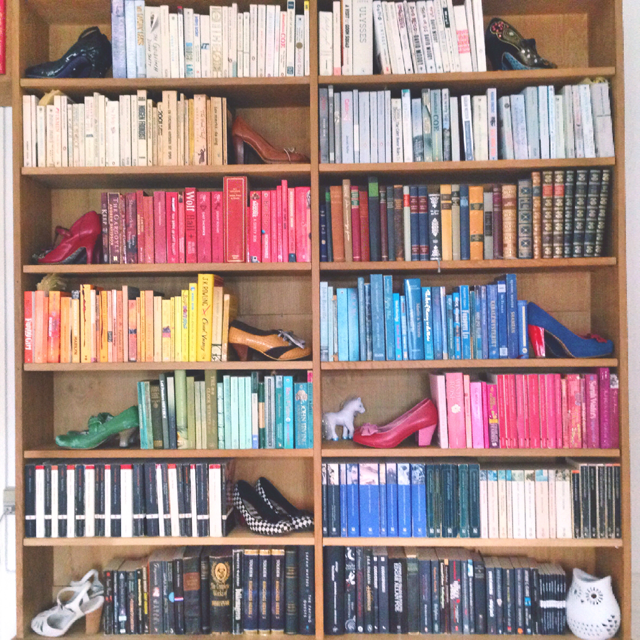 8. Have you ever wanted to live in another country? If so, which one?
I sometimes daydream about living in Tokyo – great food and awesome shopping opportunities!
9. Do you sing in the shower?
Rarely – I shower in the mornings and I'm usually too tired.
10. Do you have any tattoos?
No! I would never be able to commit to that! It would be like wearing the same pair of shoes every day.
11. Can you study/work while listening to music?
Yes, if the subject is not too difficult, I'm quite the multi-tasker. I can also write HTML-code while listening to audio books (if the code is straight forward and the book not too complicated).
Now I would like to nominate these amazing bloggers:
1. Frk. Hyms
2. Tanker om Sproget
3. Paperback Castles
4. Creative Minds have more Fun
5. Reading Raindrops
6. Victorian Soul Critiques
7. Flyv med mig
Here are my 11 question:
1. What's your favourite reading snack?
2. Have you've ever thought that the movie was better than the book?
3. Do you have any fictional crushes?
4. Imagine there are no more physical books (the horror!), which would you choose: e-book or audio book?
5. Favourite place to read?
6. You have to dress up like a literary character, which one do you choose?
7. Have you ever tried to write fiction yourself?
8. Tea or coffee?
9. Do you feel you connect more with people who read books than with people who don't?
10. Have you ever brought a book on a date?
11. What's the best thing about blogging?
– and it's totally up to you whether you want to answer in Danish or English 🙂