The other day, when we celebrated the blog reaching 1111 followers on Instagram, I promised a series of posts about my favorite Instagram accounts. Let's start with something that we haven't seen on the blog in quite a while: fashion! Or, even better: vintage fashion! Yes! Here they are, in no particular order, my five favorite vintage fashion Instagram accounts:
The first one, papermothballvintage, is beyond words. This is one creative and talented designer/model/photographer. She's brilliant, and if you have just the tiniest bit of interest in vintage style (esp. from the 20s) your Instagram-feed needs this account!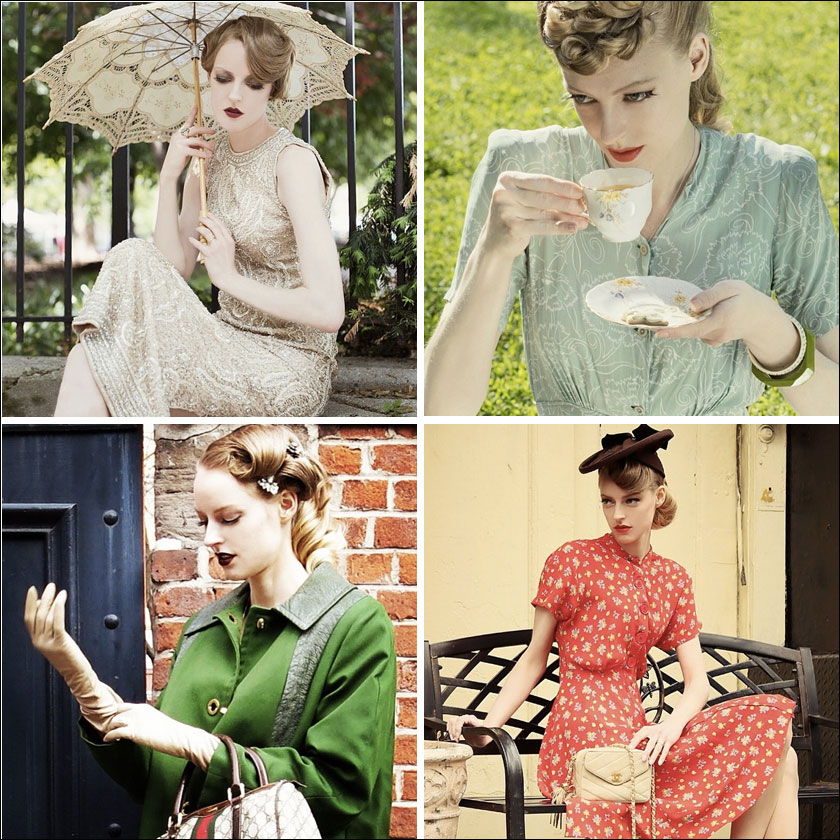 Vintagesiren is a classic vintage instagrammer. I adore her romantic style with echoes from the 40s. It's so warm and feminine. And I love her hair!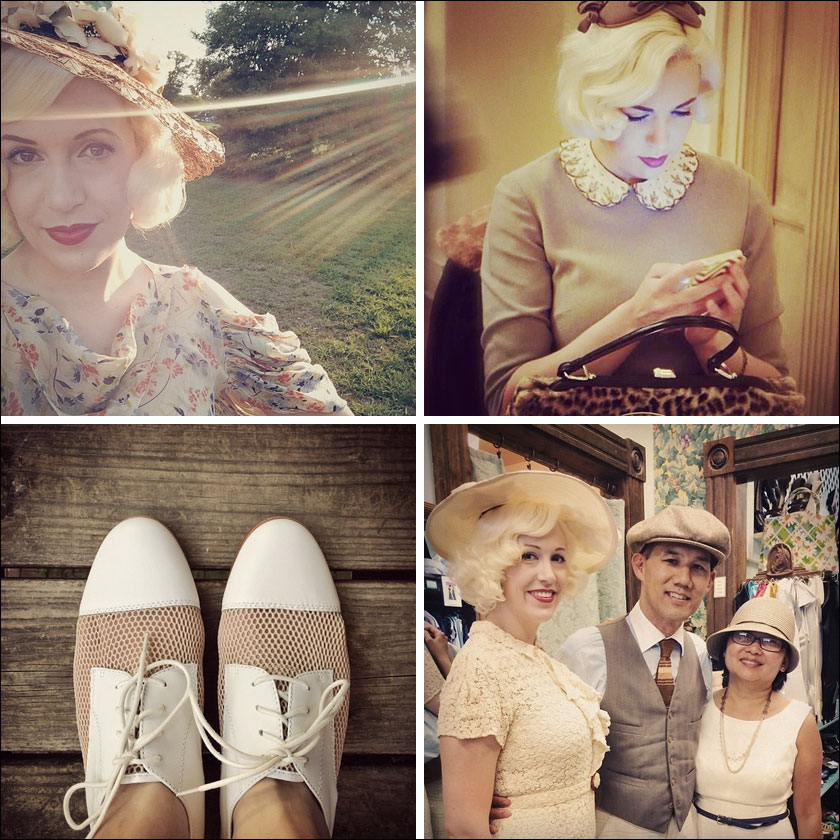 Bonjourjasmine is perhaps one of the most beautiful instagrammers that I follow. She has a great style with delicate colors and lace. I'm addicted to her Instagram account and I've also followed her blog for a long time (she once featured on Looks I Like).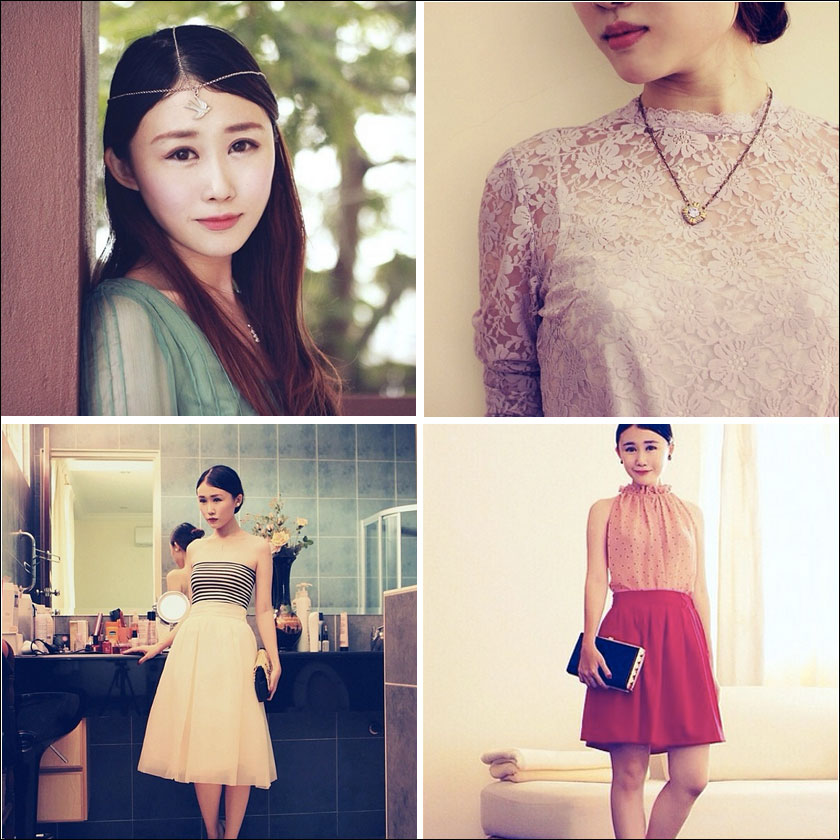 If you, like me, have a weakness for pin up style, dailypinup is the account for you. This is a very cool and varied account, as it reposts pictures of instagrammers who have tagged #dailypinup. It's so cool!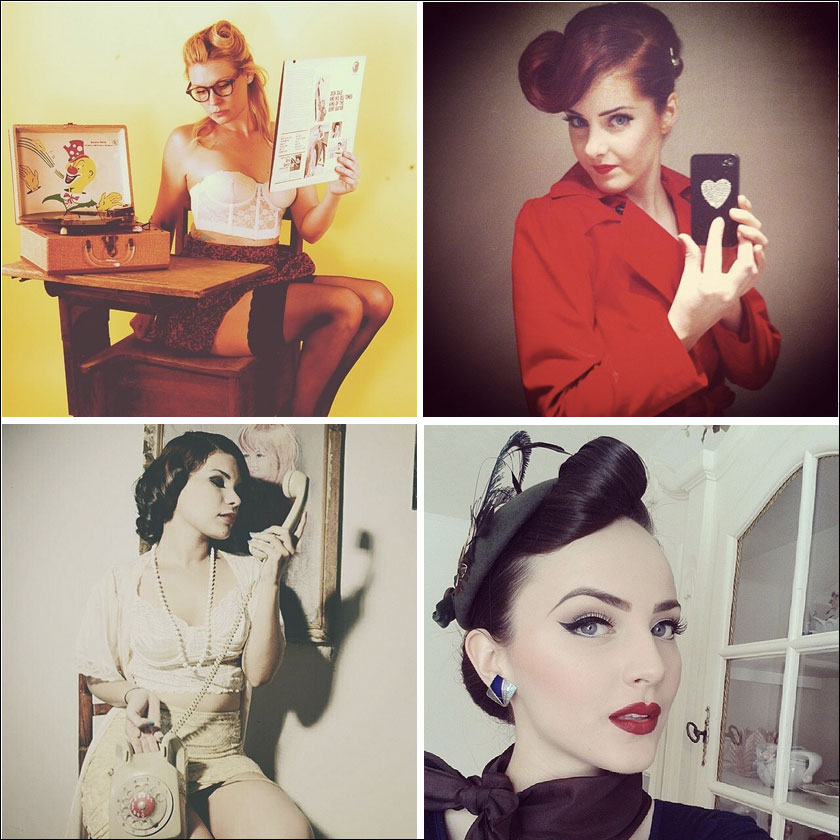 Where the four previous accounts are about very dressed up vintage fashion, laneway_esme is more about every-day vintage clothing – outfits you could wear to work etc. Very inspiring.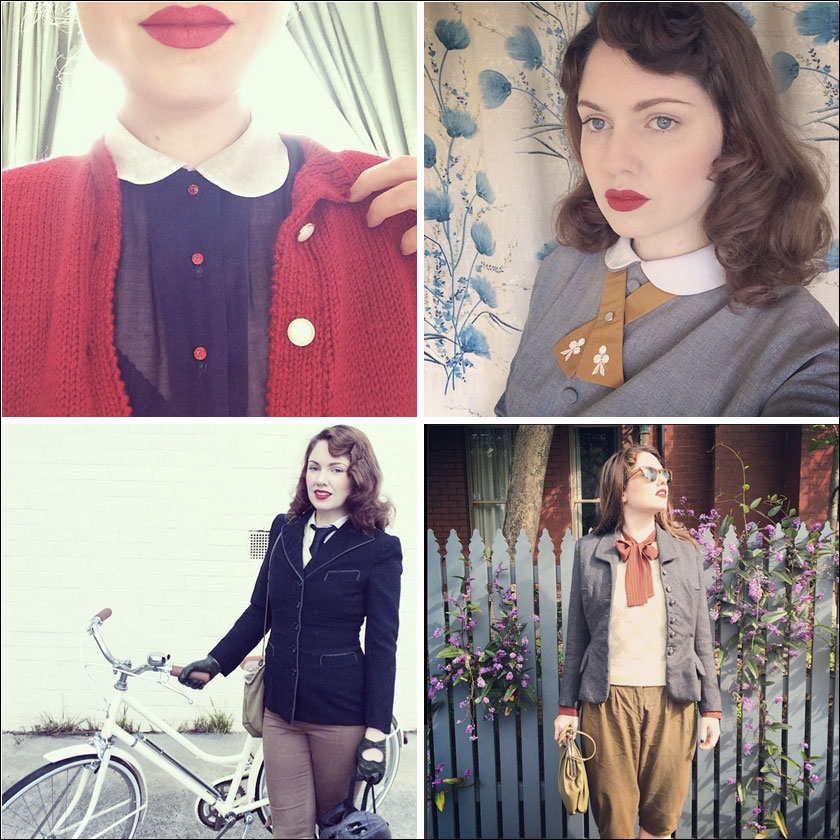 Next up, I'll post my favorite bookish accounts – I've got some goodies lined up for you! In the meantime, I would love it if you shared some of your favorite vintage fashion accounts!