"Oh, darling, you will be good to me, won't you? Because we're going to have a strange life."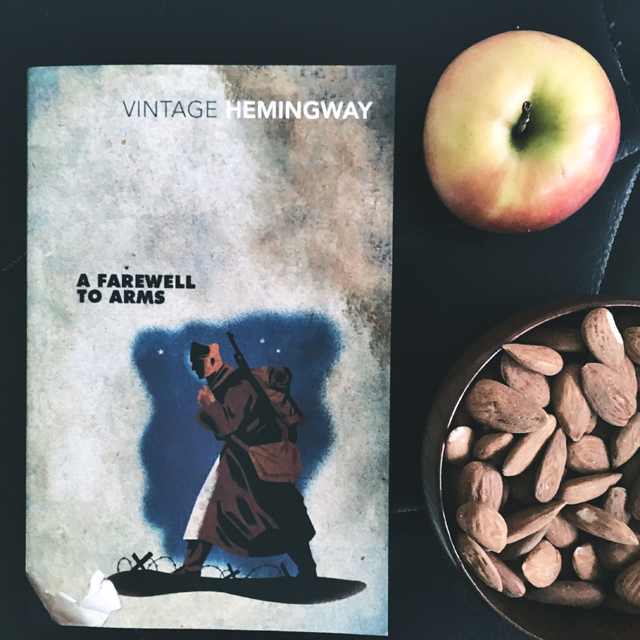 Title: A Farewell to Arms
Author: Ernest Hemingway
First Published: 1929
My Rating: 4 of 5 stars (average rating on Goodreads: 3.77)
The Beginning: In the late summer of that year we lived in a house in a village that looked across the river and the plain to the mountains.
A young American soldier and a British nurse meet and fall in love in Italy during WWI. It's a story about war, love and loneliness told in the subtlest way only Hemingway can master. His writing takes my breath away. Not many authors can create something so atmospheric with so few words.
And you'll always love me won't you?
Yes
And the rain won't make any difference?
No
A Farewell to Arms is not action packed even though many things happen in very few pages. The story is told in a matter-of-fact way that makes you fill in the blanks, guess the characters' emotions from their words and the few hints we get. It's very down to earth but doesn't mind stabbing you in the heart.
"Maybe…you'll fall in love with me all over again."
"Hell," I said, "I love you enough now. What do you want to do? Ruin me?"
"Yes. I want to ruin you."
"Good," I said. "That's what I want too."