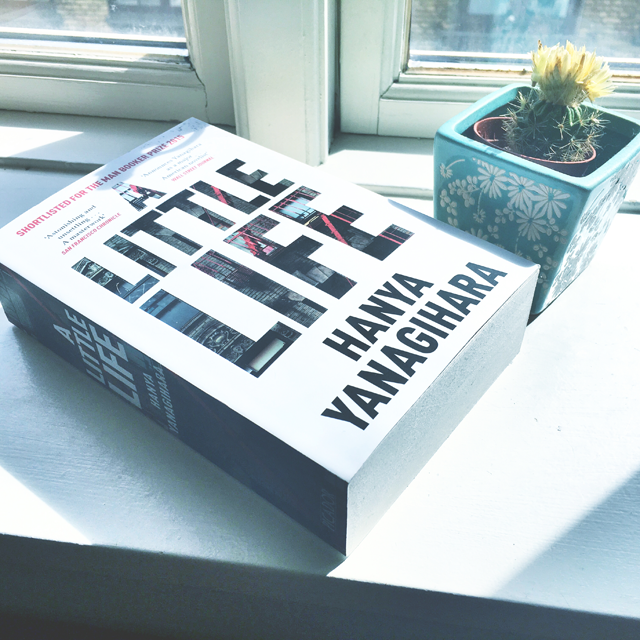 One of the most heartbreaking stories I've read in a long time. A story of abuse, self-destruction, love and friendship. Were it not for a few flaws, I would have given it 5 stars.
A Little Life
2015
Audio
720 (32 hours 51 mins)
In 'A Little Life', we meet a group of friends in New York. We dab into their lives, learn about their history, their dreams and their friendships. And then we linger at one character in particular; Jude. Jude is a mystery that is slowly revealed word by word. His is a tragic story of a life ruined, a destructive self-hatred, a soul utterly ruined.
This book was a rare treasure. I was very interested in Jude's story, and desperately wanted to know what had happened to him to make him the way he is. His self-destruction was heart-breaking, and while I cheered for him all the way, I knew I was in for some sorrowful hours. This is one of those novels that stabs you in the heart repeatedly. But it's also a beautiful story of love and friendship.
Why wasn't friendship as good as a relationship? Why wasn't it even better? It was two people who remained together, day after day, bound not by sex or physical attraction or money or children or property, but only by the shared agreement to keep going, the mutual dedication to a union that could never be codified.
I listened to A Little Life on audio, and I think that was the right format for this book. One of my favorite groups on Goodreads read it a few months ago, and one of their critiques was the writing. There were many long sentences and interposed sentences. That wasn't a problem for me, however, as the narrator, Oliver Wyman, did an excellent job performing the book. without overacting, I was always aware of where we were and which character was talking.
My top critique for this novel is that it was a bit unbelievable. There were too many horrible things happening to just one person. It was extremely overdone. And though I liked the writing, I thought there were too many repetitions. This was easier to cope with on audio, but I can imagine it would be annoying to read by oneself.
Throughout most of the book, I was completely engrossed in the story. The characters felt like old friends, and I found myself thinking about them when I wasn't listening to the story. Most of the way through, this book felt like a 5-starred read, but due to the repetitions and exaggerations mentioned above, it felt more like 4 stars.
What he knew, he knew from books, and books lied, they made things prettier.