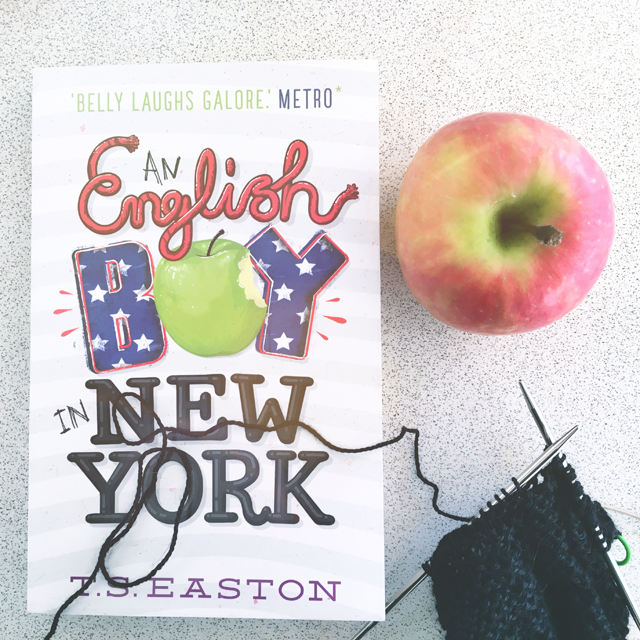 An entertaining YA about a boy who loves to knit. A bit like an episode of 'The Inbetweeners' with a ball of yarn.
An English Boy in New York
Boys Don't Knit #2
YA
2014
Paperback
286
Haven't been able to write for a while.
Ben from Boys Don't Knit (in public) has won a knitting competition and gets to go to New York with his parents and his wanna-be gangster friend. In New York, he accidentally claims in an interview that he can knit faster than a machine, and is unwillingly thrown into another knitting competition. One he can't possibly win.
I've really screwed up this time. And it'll take more than a bit of super fast knitting to put this right.
This was a cute read, but it lacked some of the yarn-magic from Boys Don't Knit (in public), which was adorable. Most of the plot was predictable and the jokes a bit flat. I did have a bit of fun while reading, but I felt absolutely nothing after turning the last page. I guess this sequel wasn't necessary. It didn't really cast on anything new to the knitting story. Just a trip to New York, some conflicts between Ben, his friends and his girlfriend, and the battle of man against knitting machine.
There could be much better ways to write this sequel. Ben out of school, working hard to become an independent knit-designer could be an interesting plot. Or Ben at some Design-school.