Guess who's off to Paris in a few hours? ME! I've never been to Paris and I'm very excited! I'm looking forward to the beautiful city, the wine, food, vintage shops, markets, the architecture and a whole week with no one but me and Mr. Boyfriend! Wilcox, however, tried to join us by sneaking into my suitcase …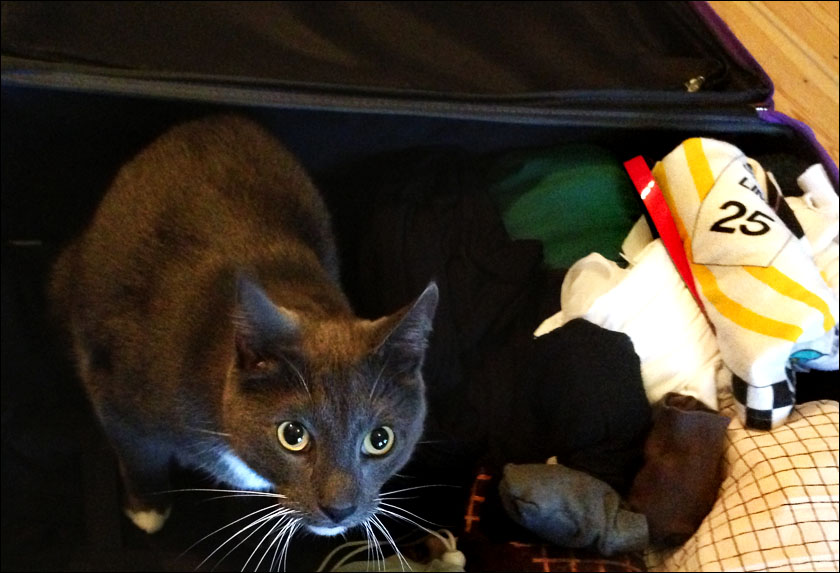 Naturally there won't be any blog updates for the next week or so. But if you can't wait, I will post some of my pictures on Instagram along the way – you can follow me here: instagram.com/bookwormscloset. Asides from the pictures from my blog, you can also see some detail-pics from my apartment and some pictures of my cats (I just can't help myself). I've posted my latest Instagram-pics below to give you a taste – enjoy!
Apartment detail: The cup in the picture below is actually a candlestick that I'm now using as a holder for some of my necklaces.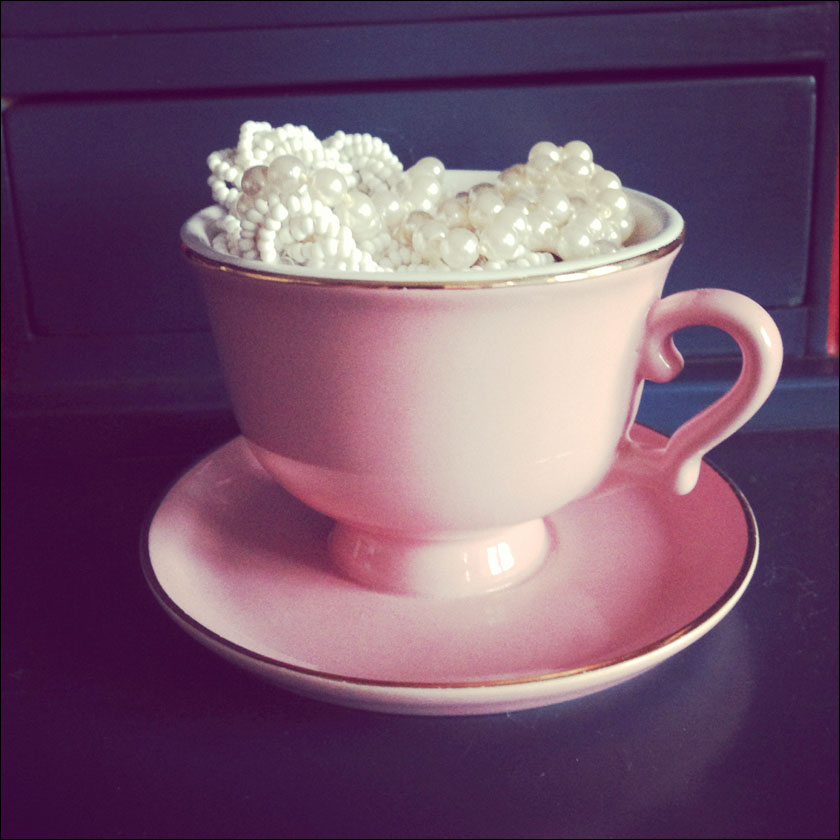 I've bought 3 new bottles of nail polish last week: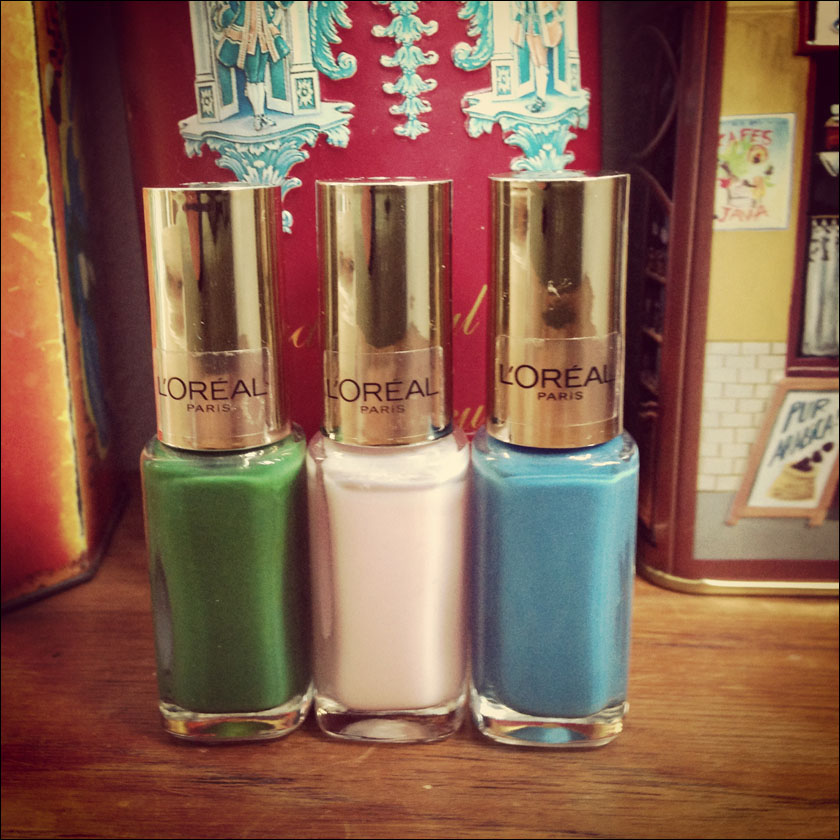 When I was hungover, I took a nap with my cat: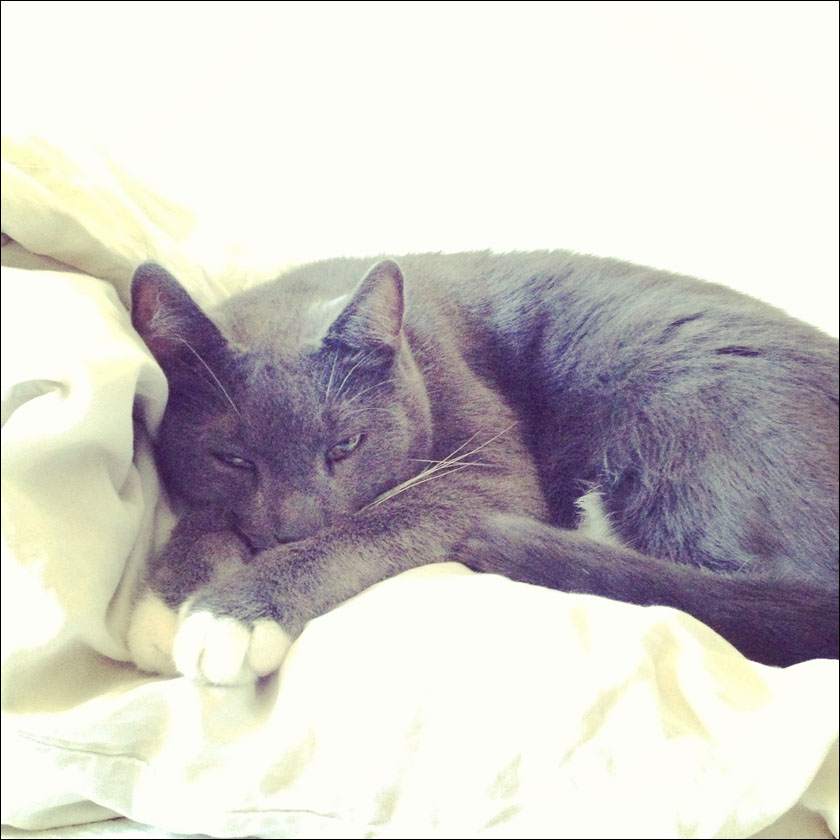 Apartment detail: one of my many frames with fashion pictures: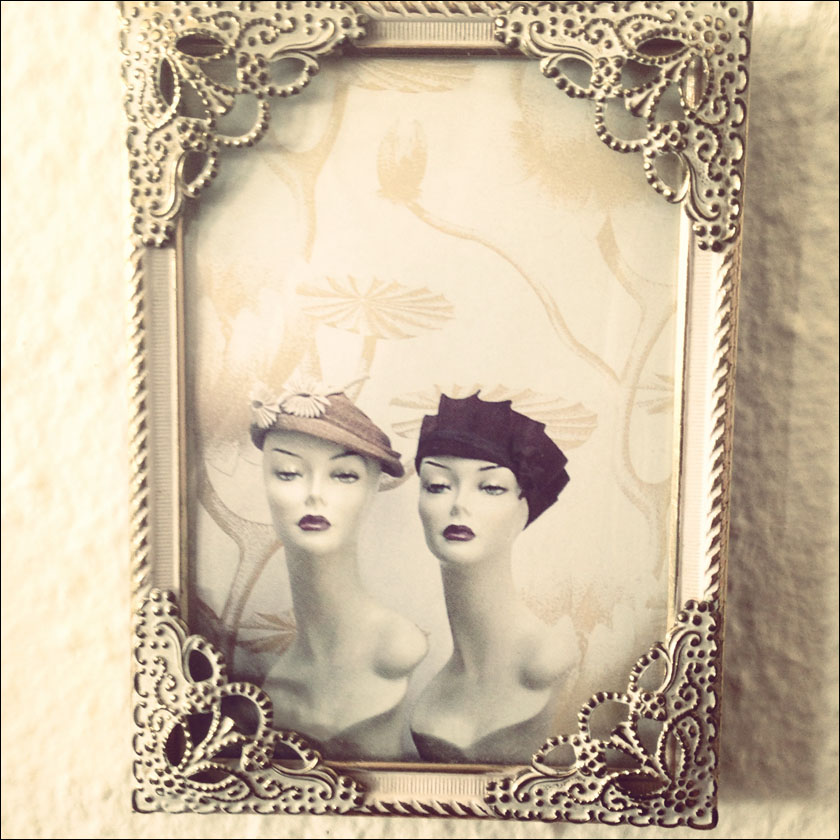 I visited some friends, and their daughter decided my shoes were perfect for her toys: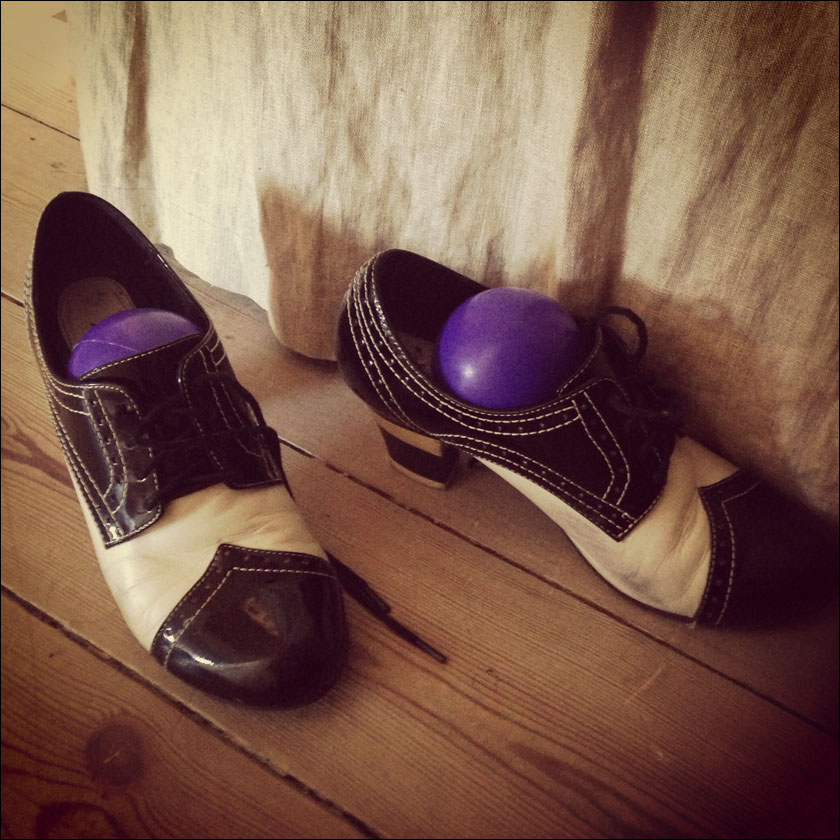 Another apartment-detail picture: I love this little ballerina! I inherited her from Mr. Boyfriend's grandmother.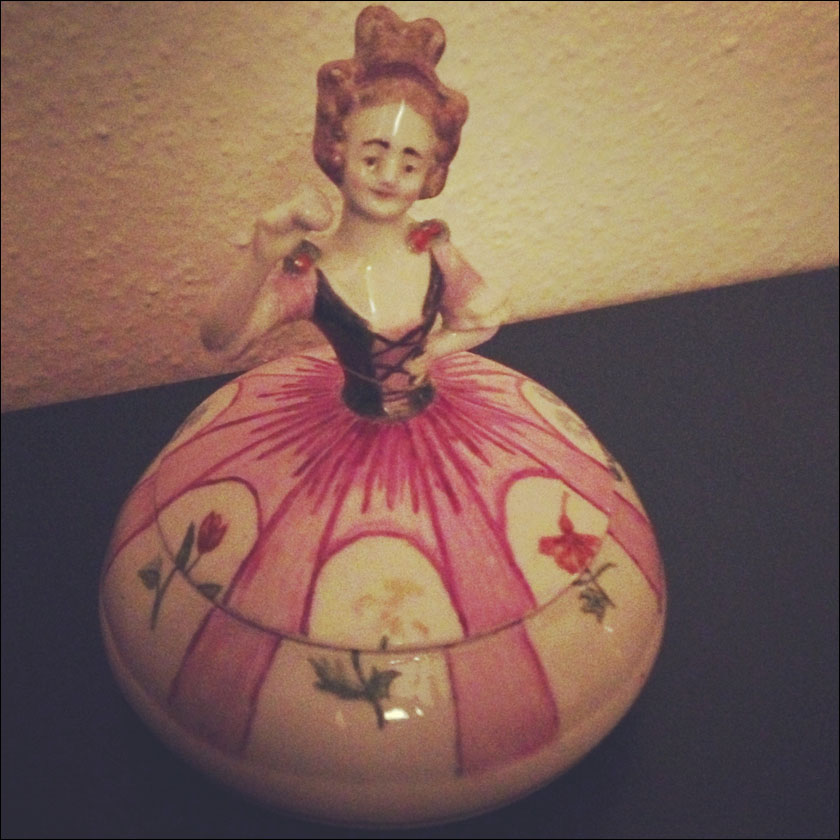 My cat Wilcox watching my friends and I watching Eurovision: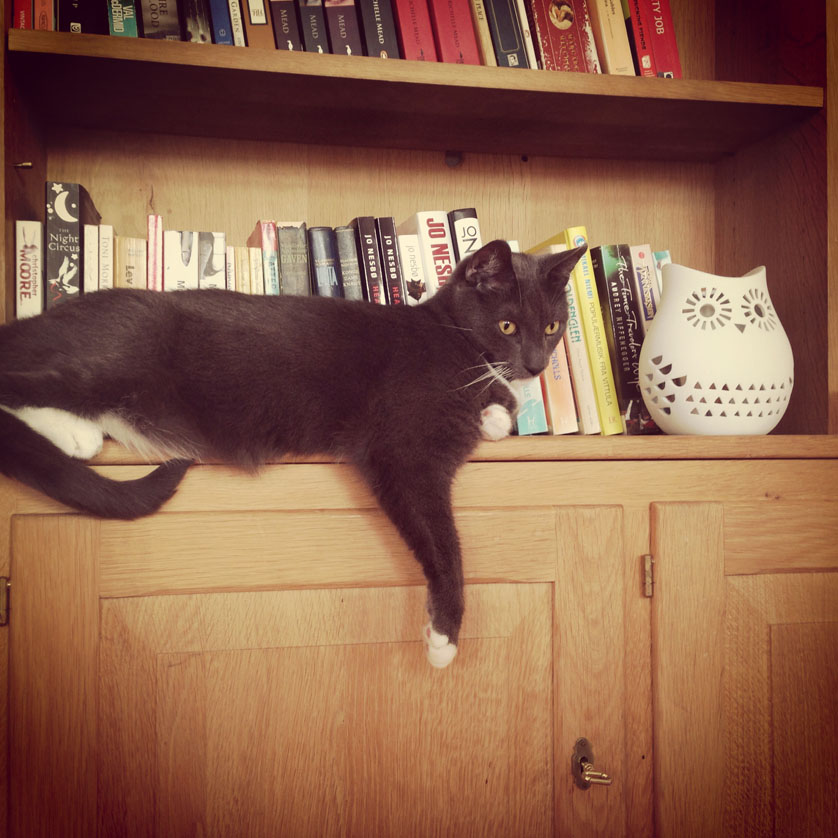 Wilcox – again – with my feet dressed in Lola Ramona (my feet, not Wilcox)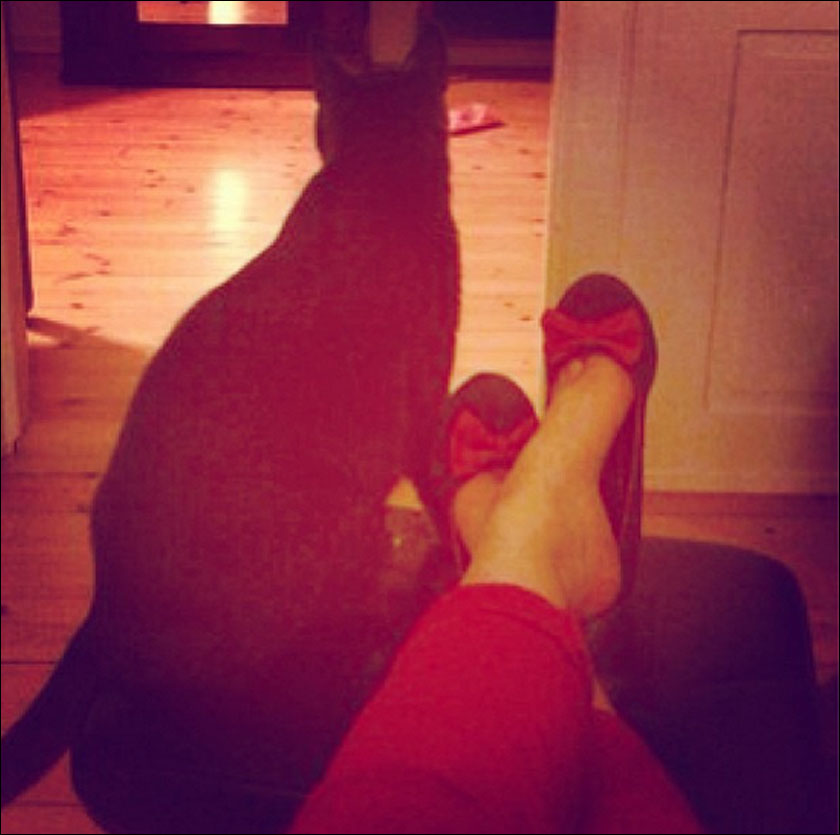 See you in a week – or keep in touch on Instagram! Au revoir!