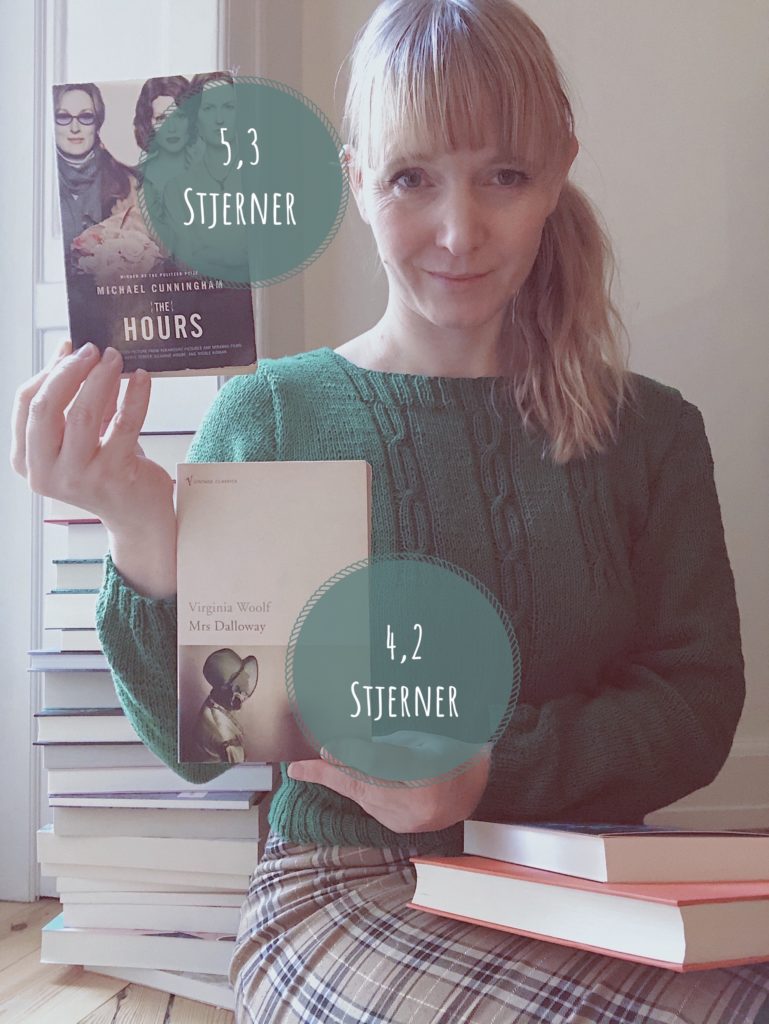 Titler: Mrs Dalloway (Virginia Woolf) & The Hours (Michael Cunningham)
Sponsoreret: Plusbog.dk har sponsoreret give away i bogklubben
I januar og februar læste vi to bøger som vi sammenlignede i min virtuelle bogklub: Virginia Woolfs Mrs Dalloway, der med stream of consciousness fortæller om én dag i en kvindes liv, hvor hun forbereder en fest, og Michael Cunninghams The Hours, der på samme måde viser én dag i tre kvinders liv: Virginia Woolf der skriver Mrs. Dalloway, Mrs. Brown der læser Mrs. Dalloway, og Mrs. Vaughan, der lever som Mrs. Dalloway.
For mit vedkommende var det anden gang jeg læste Mrs Dalloway og 4. gang jeg læste The Hours, der har været en af mine yndlings bøger de sidste 15 år. Men jeg har aldrig før læst dem side om side. Det viste sig at være en glædelig læseoplevelse og det var imponerende at mærke, hvorledes Michael Cunningham nærstuderer Virginia Woolfs værk og formidlet det i en moderne kontekst. Som en i bogklubben udtrykker det: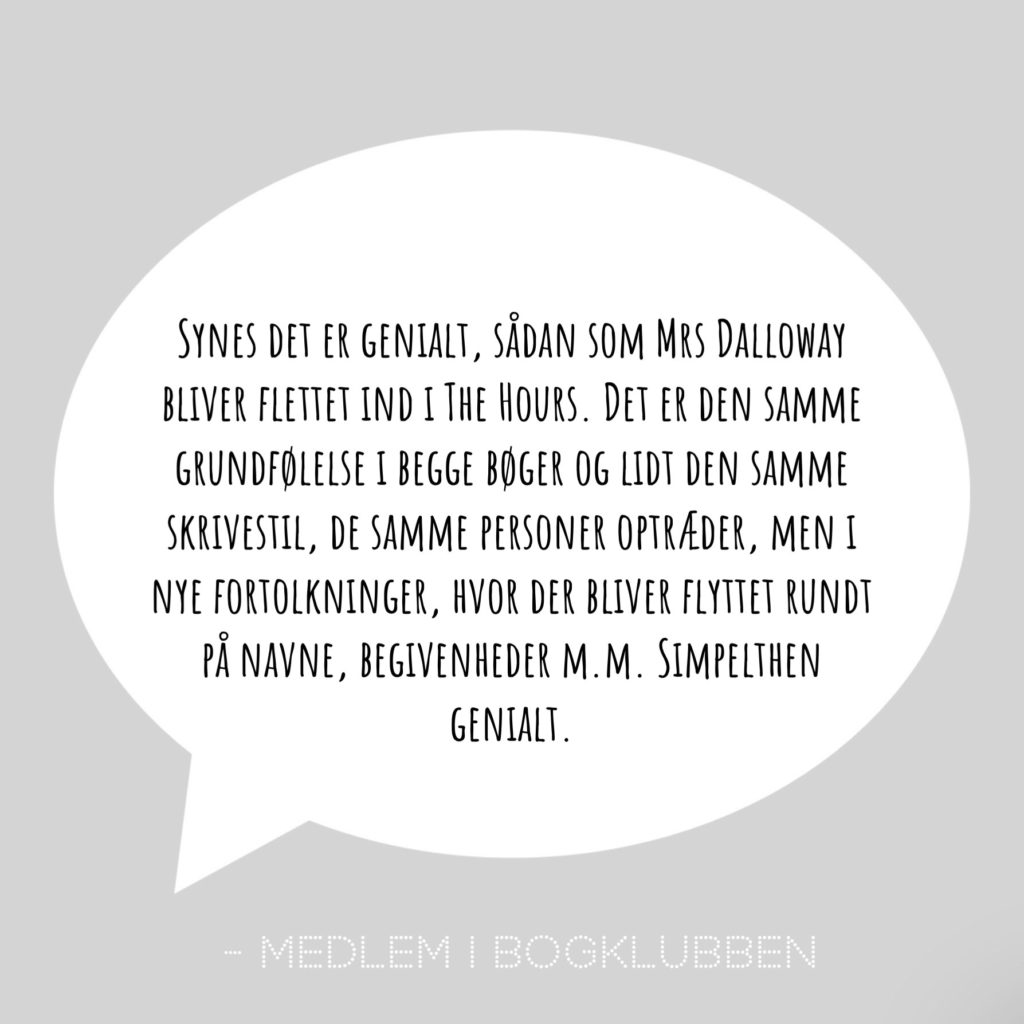 Mrs Dalloway var jeg ikke så begejstret for første gang jeg læste den, da jeg som nogle og 20-årig var på ferie i London. På Goodreads kan jeg se, at jeg har givet den 2 stjerner. Denne gang var det en hel anden læseoplevelse for mig: den krævede min fulde koncentration, men når jeg gav den det, gav den mig en unik læseoplevelse til gengæld.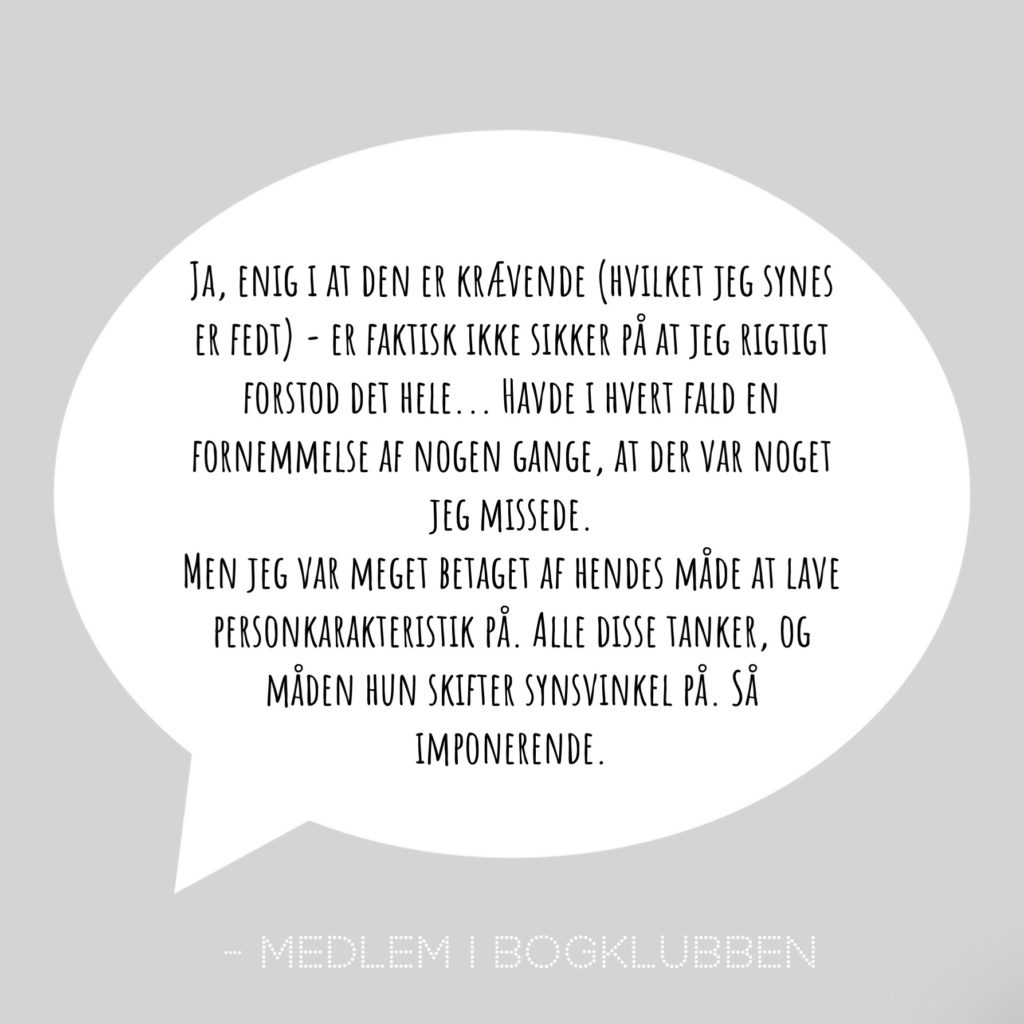 Et af de store temaer i både Mrs Dalloway og The Hours er fortællingen om et helt almindeligt menneske på en helt almindelig dag, hvor der ikke sker det store, men hvor vi får indblik i hele deres liv. Det er ikke det store plot, der driver fortællingerne, men derimod dybdegående skildringer af almindelige menneskers kompleksitet.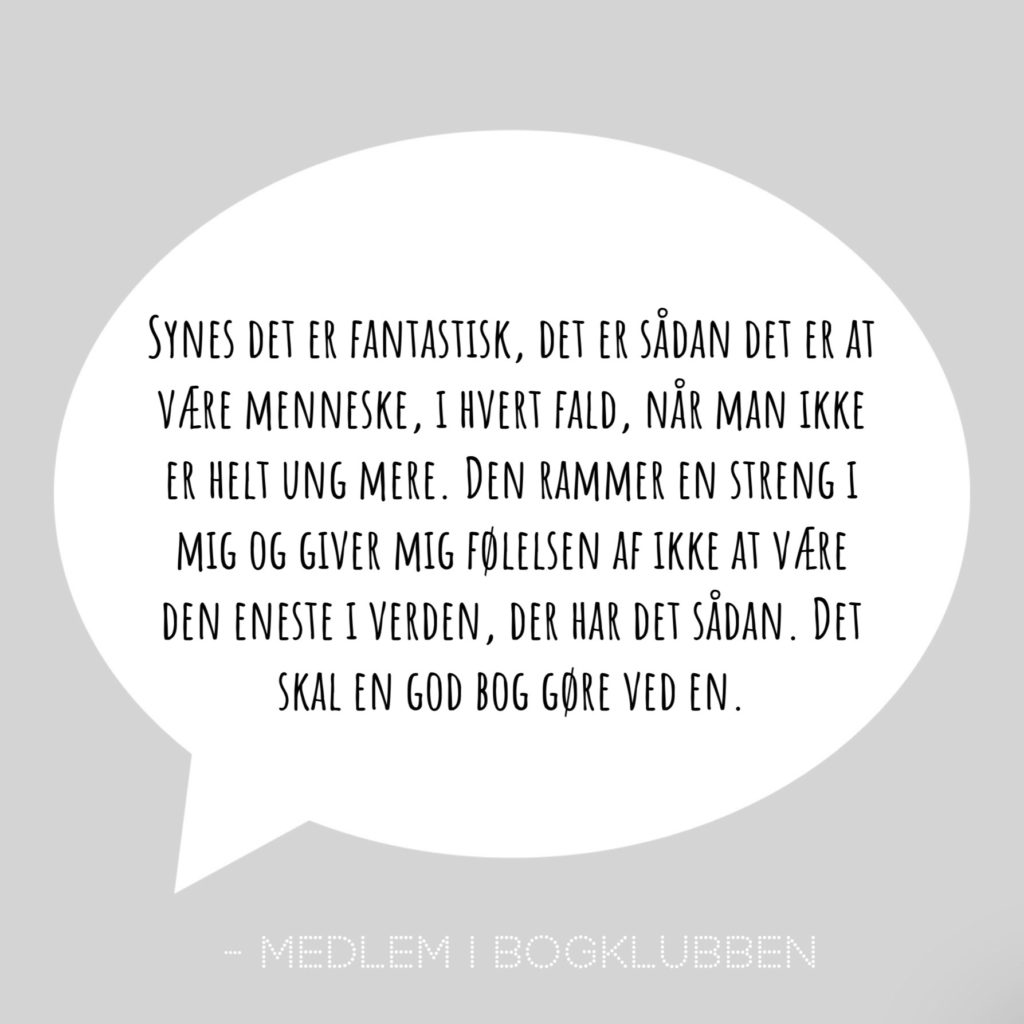 Måske det ikke bliver sidste gang vi læser og sammenligner to bøger i bogklubben?
Om bogklubben
Bookworm's Bookclub er en online bogklub, som alle kan deltage i. Vi er i skrivende stund 146 medlemmer, og vi snakker om bøger primært i vores facebook-gruppe og på Instagram med #bookwormsbookclubdk. Du kan læse mere om bogklubben HER.