O God, make me good, but not yet.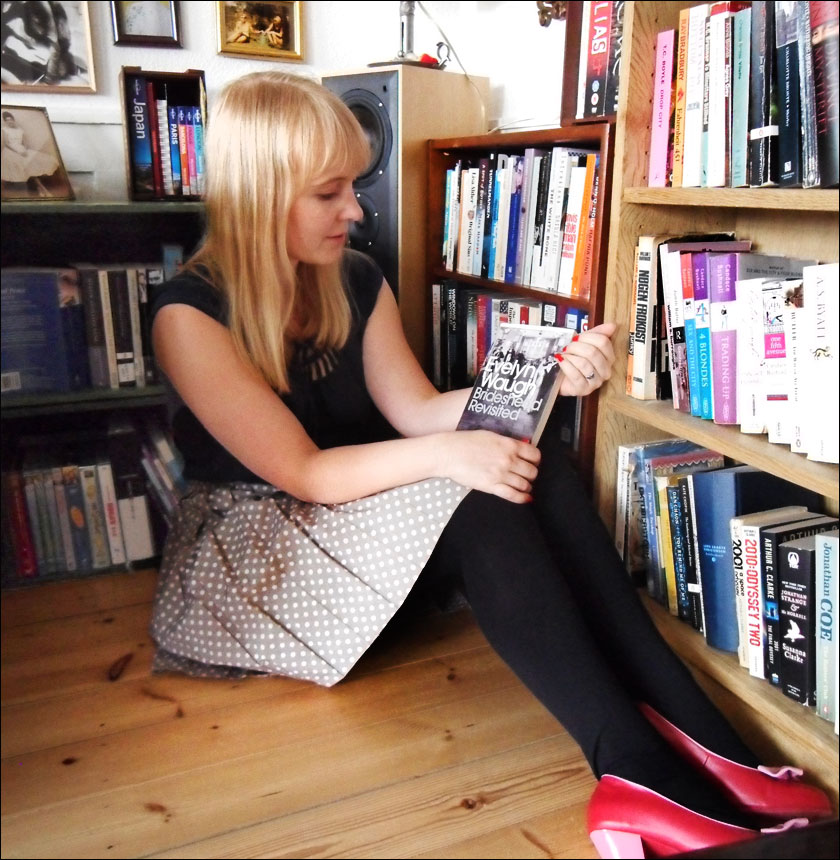 Top: Top Shop * Skirt: Episode in Paris * Shoes: Lola Ramona * Book: Brideshead Revisited
Title:
Brideshead Revisited
Author:
Evelyn Waugh
First Published:
1945
My Rating:
4 of 5 stars (average rating on Goodreads: 3.98)
Format:
Paperback, 326 pages
I would recommend this book to:
Anyone who loves classics, appreciates excellent writing, are interested in Catholicism and eccentric characters
The Beginning:
When I reached C Company lines, which were at the top of the hill, I paused and looked back at the camp, just coming into full view below me through the grey mist of early morning.
Brideshead Revisited is the story of Charles Ryder, a student at Oxford and later a painter, and his relationship with the rich Marchmain family, in particular the son Sebastian and later the daughter Julia. The father has turned his back on the family, hating everything they represent, Catholicism in particular. At Oxford, Charles meets and is infatuated by the eccentric and charming Sebastian and they become close friends. Very close, and very drunk:

'Ought we to be drunk every night?' Sebastian asked one morning.
'Yes, I think so.'
'I think so too.'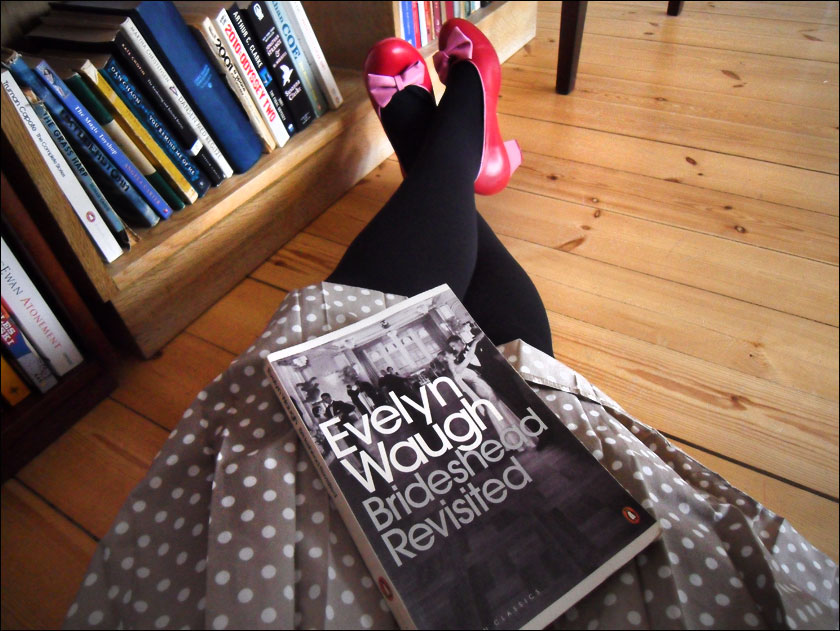 It doesn't take long to see that there's something wrong with Sebastian and his relationship with his family:

I'm not going to have you get mixed up with my family. They're so madly charming. All my life they've been taking things away from me. If they once got hold of you with their charm, they'd make you their friend not mine, and I won't let them.

Catholicism plays a dark undertone throughout the novel, messing up the Marchmains, standing between them and happiness.
Sebastian is one hell of a character. So fascinating! That's the thing about this book: all the characters are interesting and original. Even Charles' father who played a very small part in the story was so odd – and amusing! Just look at this passage where Charles talks about leaving Oxford:

'Then you agree to my leaving Oxford?'
'Agree? Agree? My dear boy, you're twenty-two.'
'Twenty,' I said, 'twenty-one in October.'
'Is that all? It seems much longer.'

Asides from the characters, what really made this novel brilliant was the clever writing. It was really creative. Take a look at the example below, where Julia explains how she noticed him right away even though she ignored him at first:

She told me later that she had made a kind of note of me in her mind, as, scanning the shelf for a particular book, one will sometimes have one's attention caught by another, take it down, glance at the title page and, saying 'I must read that, too, when I've the time,' replace it, and continue the search.

Beautiful and clever, right? Even if it may not be true.