I love re-arranging my books. There's nothing better – apart from reading and reviewing books of course. I've had a simple system for a long time: I've got two small book cases crammed to the bursting point with my to-read books. The rest of my books are alphabetized in my huge book cases, which take up most of a large wall with a door in the middle. I've wanted to do something more creative with my book cases for a while, and decided that the perfect solution would be to color-coordinate a few shelves and pair them up with some of my favorite shoes: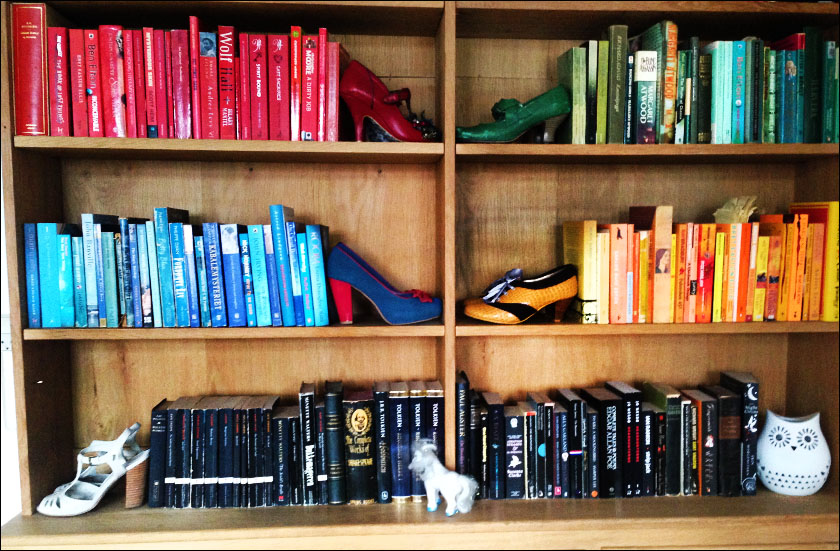 I've had this idea for a while, I just waited for the right moment – and by 'the right moment' I mean a day when Mr. Boyfriend wasn't home to stop my madness. I love the result – it really combines my two great passions: vintage fashion and literature – and of course my lust for color. Luckily Mr. Boyfriend loved it too – he even encouraged me to color coordinate all my books.
What do you think, should I do it? And how do you coordinate your books?