Pretty, pretty park … Saturday was nice and sunny, albeit a bit cold. But that didn't stop Mr Boyfriend and I to go for a walk to the centre of Copenhagen. He needed a particular pen that he uses for his drawings, and only this type of pen will do. So I welcomed the opportunity of a walk. Who wouldn't on a day like this? By the way, if you want to see some of Mr Boyfriend's doodles, check out his instagram The Return of Allihop.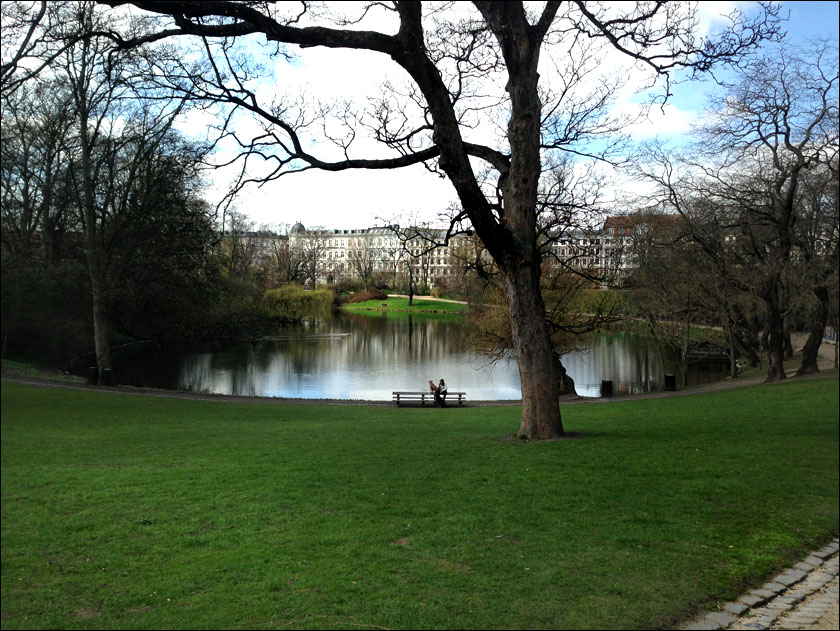 My day didn't start on such a cheerful note, though. I've been wanting to do something with my hair for a while, mixing it up a bit with different hairdos. I wanted to do a sixties beehive, and after watching some tutorials, I felt pretty confident I would be able to pull it off. Wrong! My stupid thin hair just wouldn't do anything! I started teasing the hair on one side, making it look big and cool, but when I'd finished the other side, the first side had gone flat again! So annoying! All my adolescent hair crises-feelings came back to me all over again! I thought I'd put all that behind me, and come to accept and love my hair for what it is. I just have to remember that I should never try making my hair something it isn't. But nevermind. I still had a great day.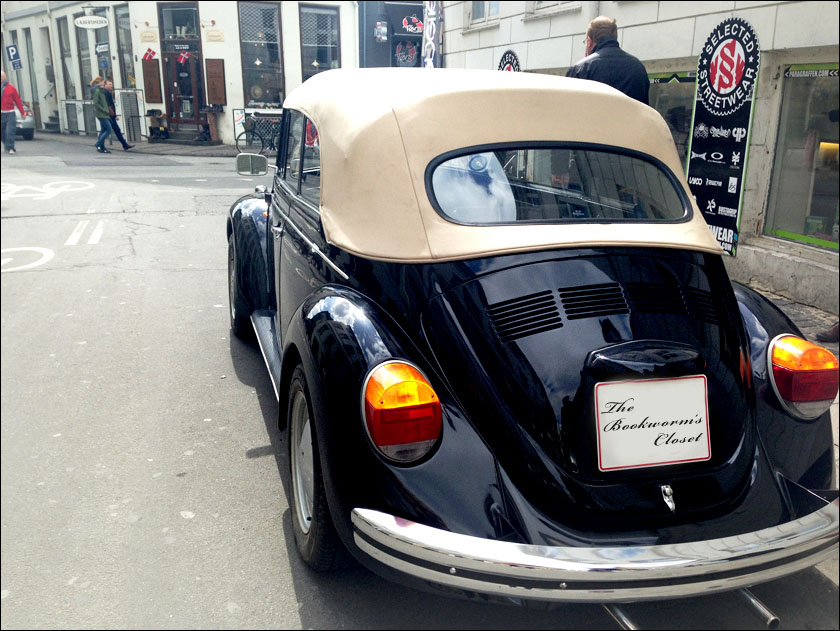 How cool is this car? I wouldn't mind having one like it. But I would probably need a licence first. Or a personal driver … Anyway, I love retro cars. They're so much prettier than modern cars.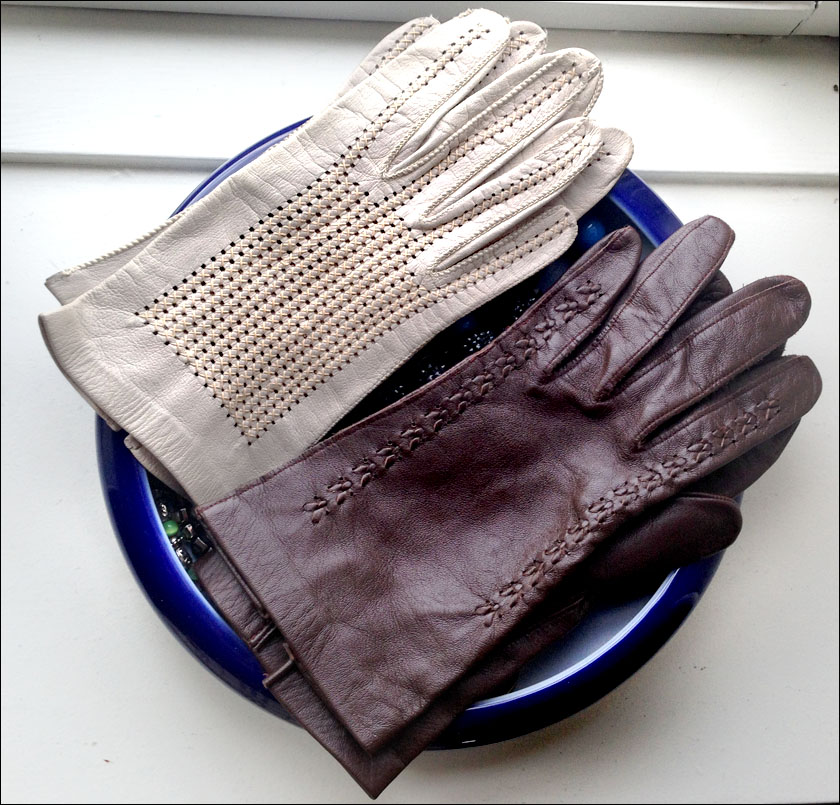 Before going to Amsterdam, I did some research on local vintage shops and discovered a second hand chain called Episode, which also has a shop in Copenhagen. It's so typical of me not knowing a great store in my own city, and only discover it when I'm researching for another city! And because I haven't been shopping for five days (Oh my!), I had to pop in when we passed it. Mr Boyfriend got a real cool brown retro leather jacket and a leather bag he's going to use for tennis and badminton practise. But back to the important stuff: ME! I really needed some new gloves for the chilly spring months and the two pairs in the picture above are just perfect!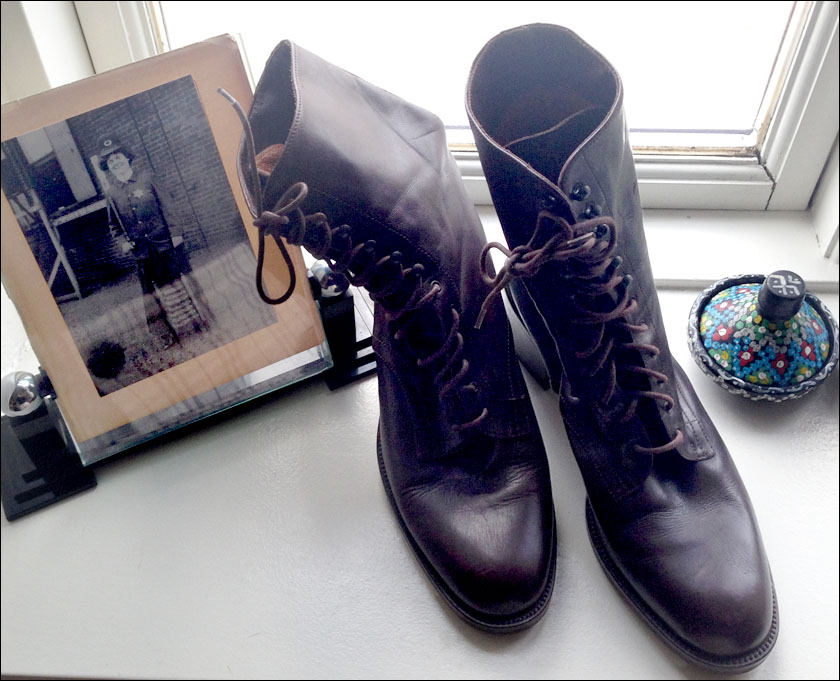 These boots called out for me, screamed my name! And the size is perfect – how often do you find great second hand shoes that actually fit? I think they would look great with the nighty-used-as-a-dress that I wore a couple of days ago.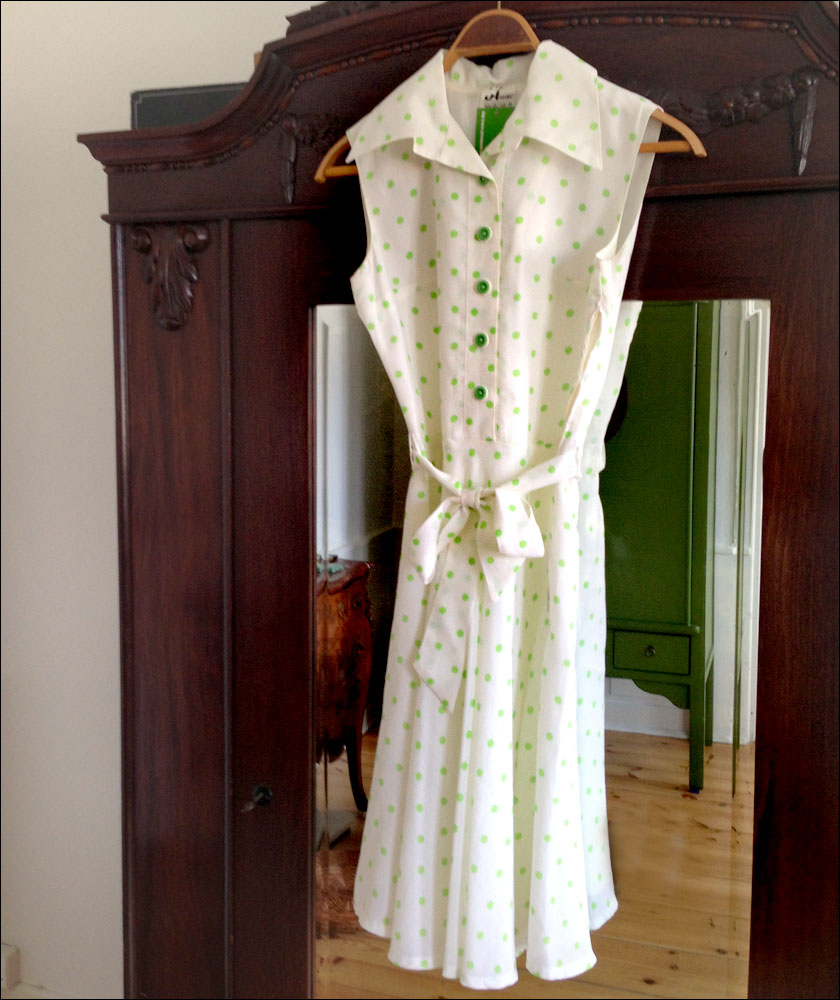 I saved the best for last … fantastic summer dress! Because let's face it, I don't have that many dresses! NOT! I just asked Mr Boyfriend how many dresses he thinks I have, and he said 50! I would say no more than 20. 30 tops! I'll just go take care of the laundry and count …
48 dresses!!!! And I just tidied up and threw like 5 bags away, so only the good stuff's back! How did this happen?!! I really should start selling some of them … then I would be able to buy some new ones. On that note, I will leave you and go think about what to do with my closet …