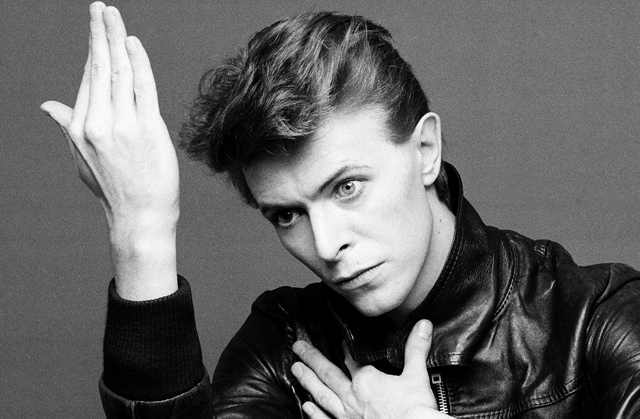 I was so sad to wake up and discover that David Bowie has died. His music meant more to me than any other artist's. I grew up listening to his songs. I went to my first Bowie concert when I was 9 years old (The Tin Machine tour) and again when I was 10 (The Sound+Vision tour with Kim Wilde as warm up). Actually, when Mr. Boyfriend and I first met, we discovered that we had both attended the Sound+Vision concert. How could I not agree to giving him my phone number after that?
Anyway, as a child, I was totally fan-girling (is that a verb?). I would watch The Labyrinth over and over again (actually when my parents took me to see the movie when it first came out, we had to leave because the goblins scared me). But later I would watch the movie over and over again, dreaming that I was Sarah and had to run Bowie's Labyrinth. Only I would ditch the baby at the end and stay with Bowie.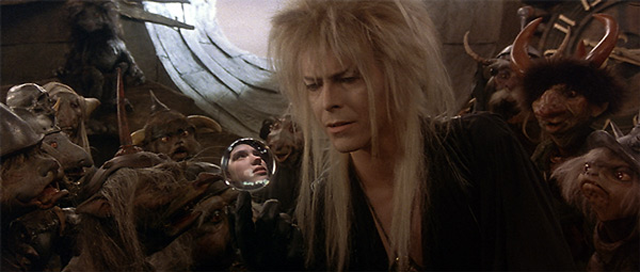 Being a David Bowie fan was a bit of a lonely affair. None of my peers listened to his music, and it was definitely not considered cool, but I couldn't help myself. I loved his songs for many years. In the early 90s, I went through many other bands, from Take That and East 17 to Nirvana and Guns N'Roses, and Bowie slipped into the background. Then something amazing happened. I was 16 or 17 when I heard 'Life on Mars' on the radio. I was riding a bus, and completely forgot about time and place. The song took me right back. That voice, that atmosphere! When I got home I stole borrowed one of my mother's cd's, and I suddenly remembered all the songs, even the lyrics. That was it, I was hooked. I've been a fan ever since.
Now I'm an odd mix of sad and grateful. Sad that he's gone and won't make more music or stir up any more trouble. Sad for his family and for the fact that his life was too short. But also grateful because of the amazing catalogue of songs I'll listen to until it's my time to take the same journey.
Bowie, you will be missed!