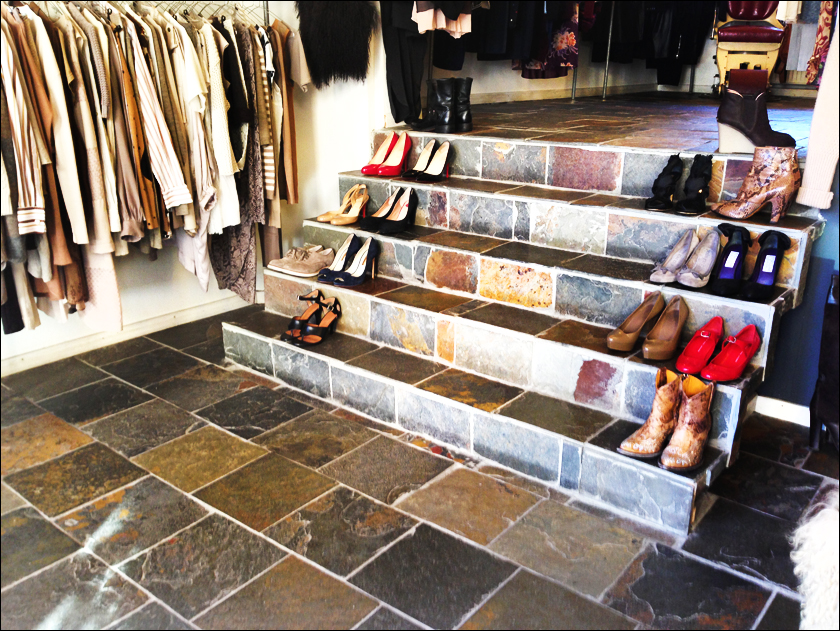 Went by First Class Second Hand (what a brilliant name!) on Frederiksberg today after work – a very classy second hand shop. I've never cared that much for brands, but if you do, First Class Second Hand is the place to go! And if you love visiting different vintage shops like I do, you should definitely also treat yourself to this shop. Just look at that inviting staircase with all the pretty shoes!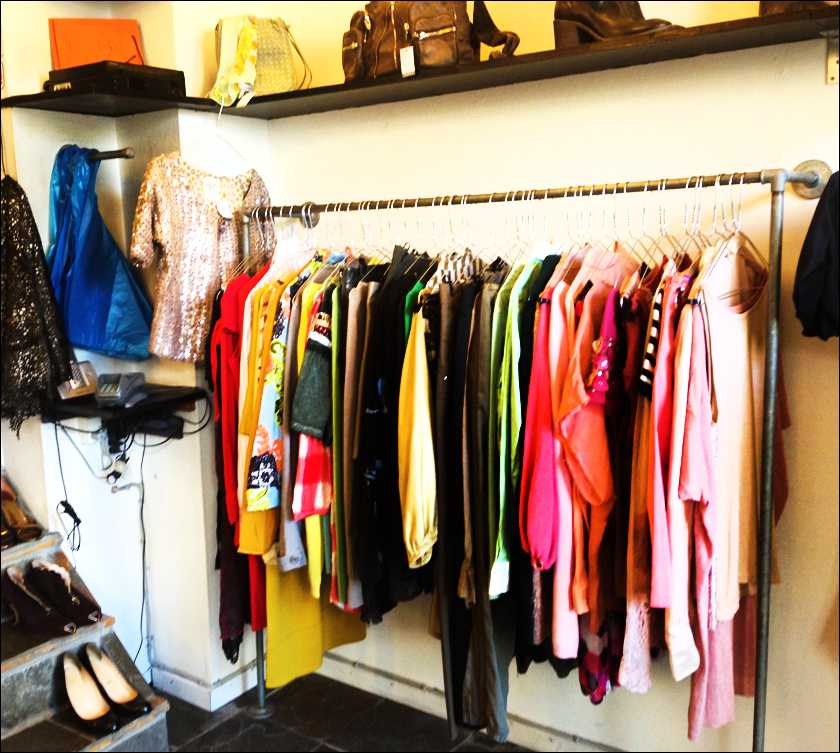 There's something so inviting about colorful racks of clothing! And details like the chair (a barber or shoe shine chair?) always excite me.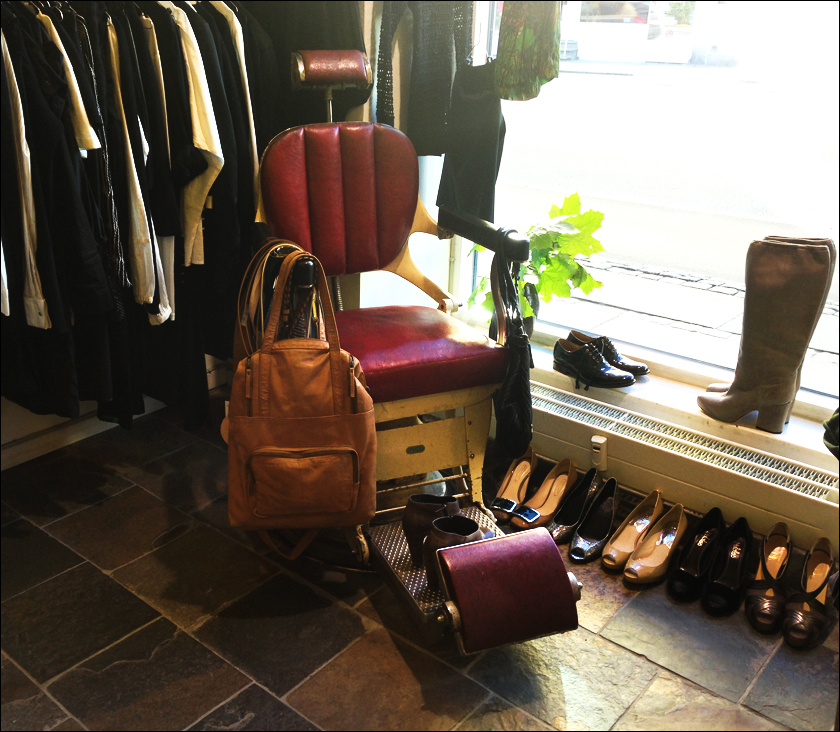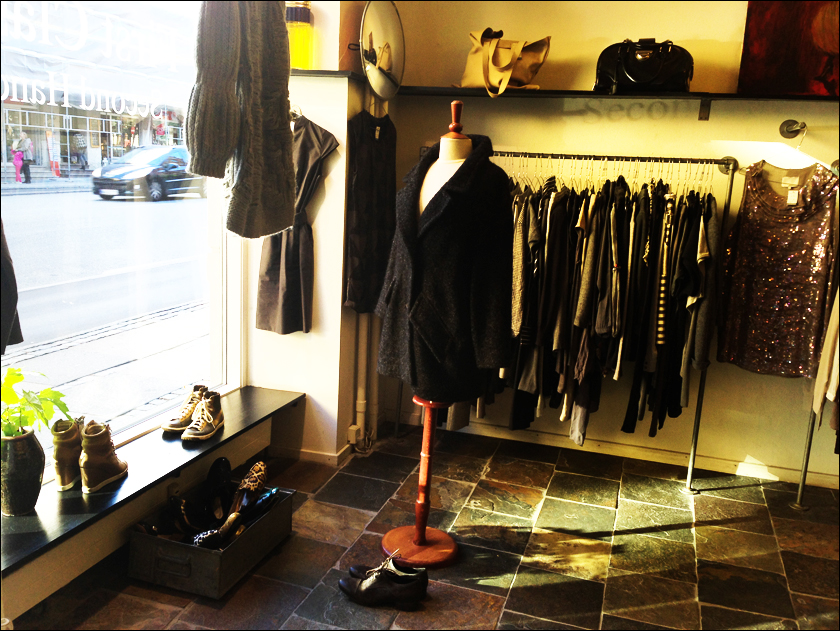 Here's what I took home with me: A stunning Edith & Ella jacket! The colors and shape don't show so well in the picture, but it's a lovely blue/green color, and the shape of the jacket is so elegant! I can't wait to do an outfit picture with it.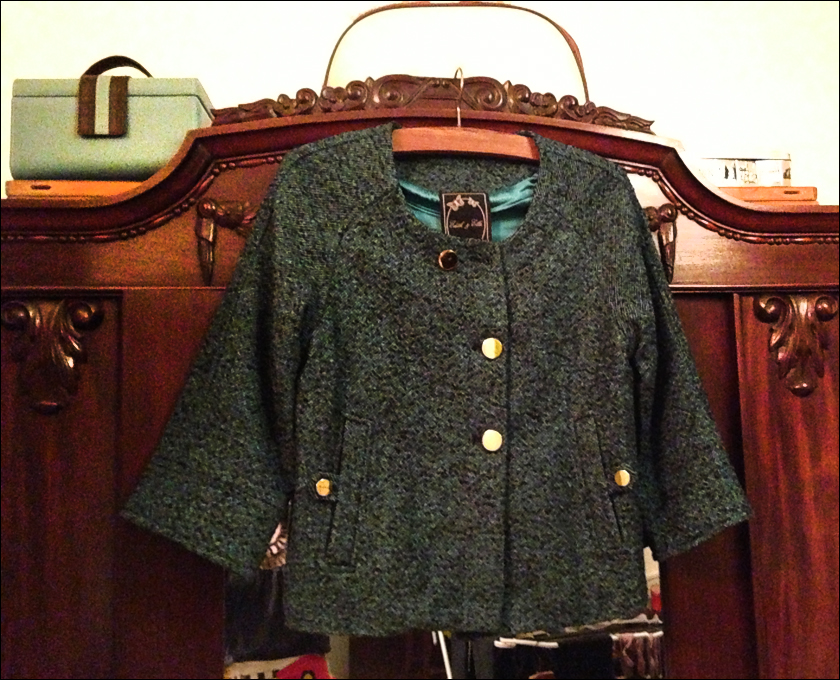 I also went to Osbæck Vintage on Falkoner Allé, but more about that another day. Now it's time for tea and a bit of reading before I go to sleep. Goodnight out there!