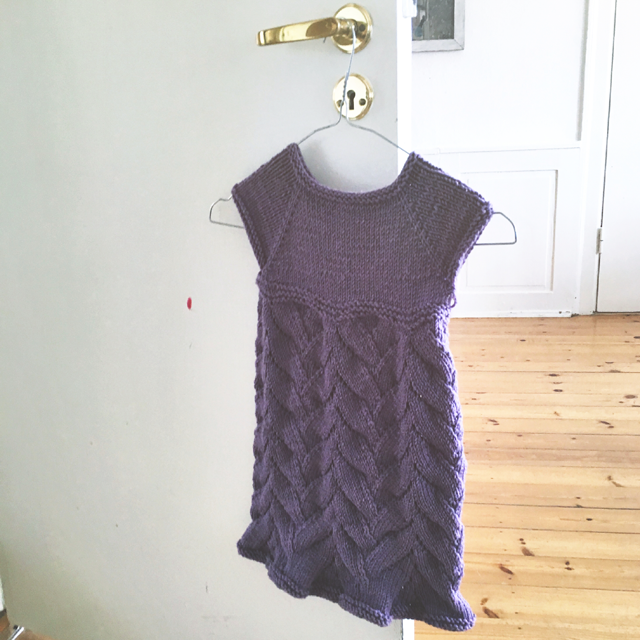 I finally finished this dress for Edith. I casted on while I was pregnant but put it aside for other more urgent projects. I made some alterations to the pattern, because the skirt was too difficult for me. I kept making mistakes and started over again and again, never getting it right. So I decided to make the skirt in this falling leaves stitch pattern instead, which was much easier – and prettier if you ask me. The top of the dress was quite easy to knit, and you can basically use any stitch you like for the skirt. This is a pattern I wouldn't mind knitting again and again with various skirts.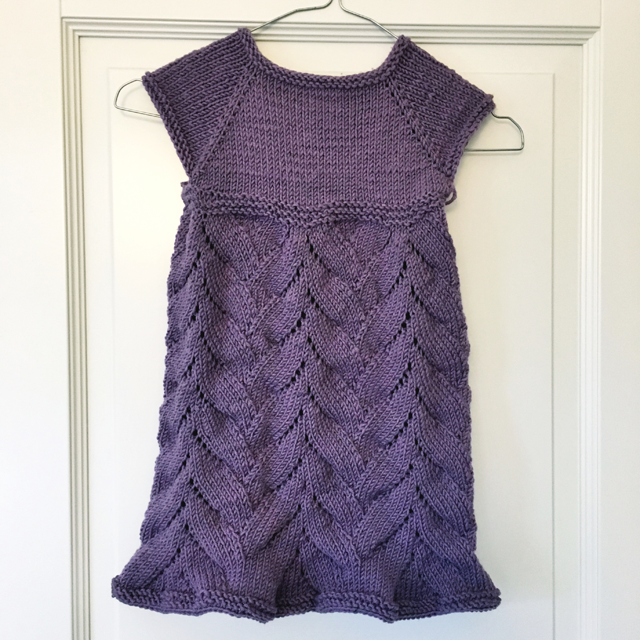 The pattern is for a baby dress, but I used Big Merino yarn from Drops and size 5 needles, so it's a rather large dress – it will probably fit her when she's about 2 years old.
I loved knitting the falling leaves stitch pattern – it's so pretty and rather easy once you get the hang of it. I might use it again for a different pattern – a scarf perhaps.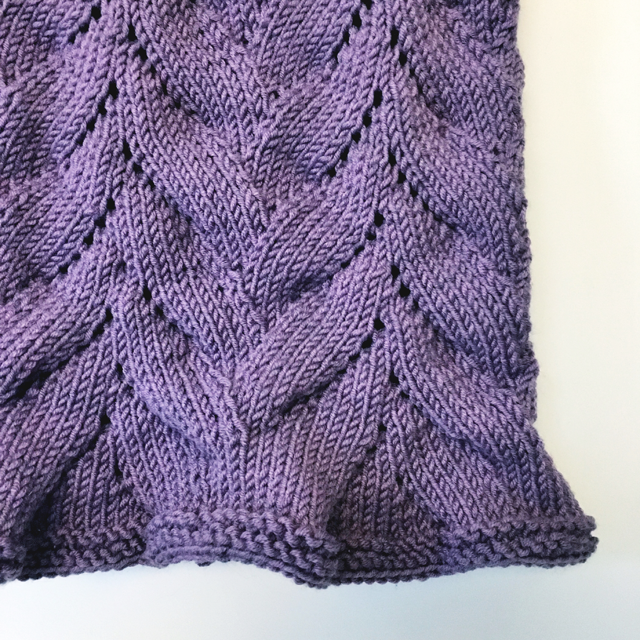 When I casted on about 5 months ago …