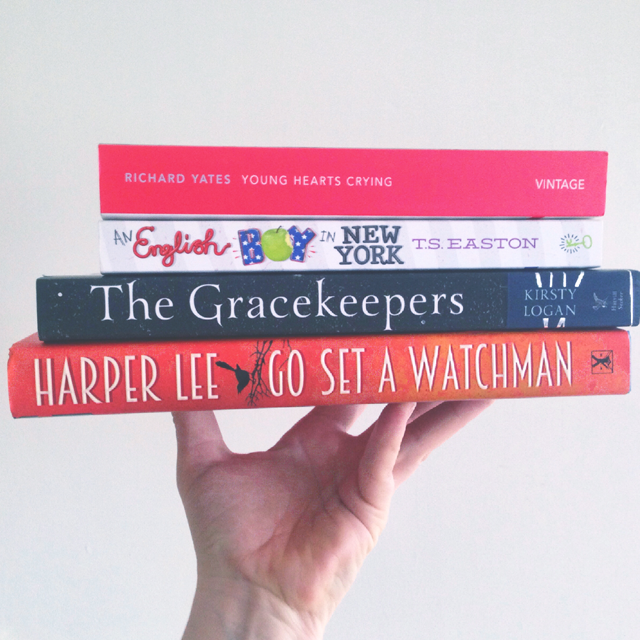 I was really good in July and followed my 1-book-a-week-rule, and now I have 4 lovely books to show for it:
Harper Lee: Go Set a Watchman: I've got so many mixed feelings about this one. Naturally I adore To Kill a Mocking Bird, and am worried that this one will ruin it, and I'm worried that the publishers took advantage of Harper Lee. There was nothing else to do than just start reading and try to read it without thinking about its older and wiser sister. I started it a few days ago, and actually quite like it.
Kirsty Logan: The Gracekeepers: I read an amazing review of this one on a Danish book blog (sorry, but I don't remember which:-/) and decided to buy it right away. It's got a pretty and dreamy cover, which I can't wait to hold between my greedy hands when I've got more time.
T.S. Easton: An English Boy in New York: The sequel to the adorable must read for knitters, Boys Don't Knit (in public). I'm trying hard to keep my expectations low …
Richard Yates: Young Hearts Crying: Because I feel a strong desire to read everything by this author.
Have you bought any new books lately?