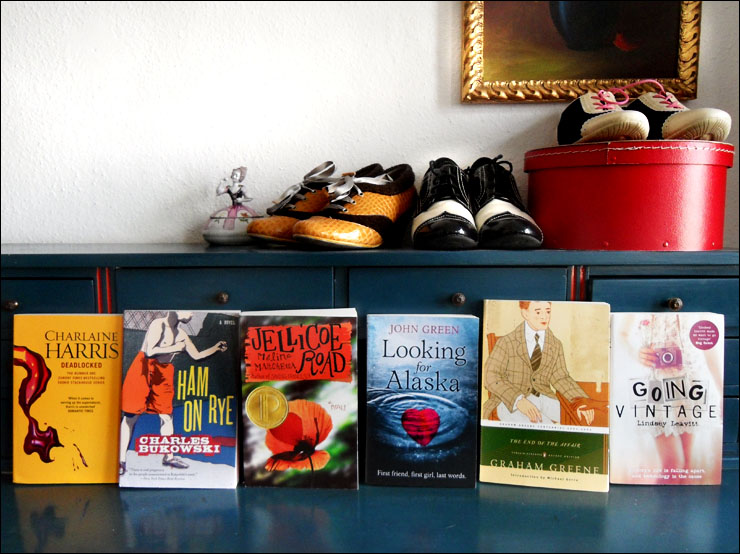 I've been ordering so many books from The Book Depository lately – it's just so easy to spontaneously order a book with the worldwide free delivery. I keep telling myself that I'm saving so much money here 😀 And I love knowing there's a book or two on the way for me, and when one arrives, it's such a nice surprise on an otherwise ordinary day.
Here's what I've received during the last two weeks:
Deadlocked by Charlaine Harris
Ham on Rye by Charles Bukowski
On the Jellicoe Road by Melina Marchetta
Looking for Alaska by John Green
The End of the Affair by Graham Greene
Going Vintage by Lindsey Leavitt
And the shoes are from the left: Poetic Licence Fifties Flair from Irregular Choice, 20s shoes and limited edition shoes from Lola Ramona.