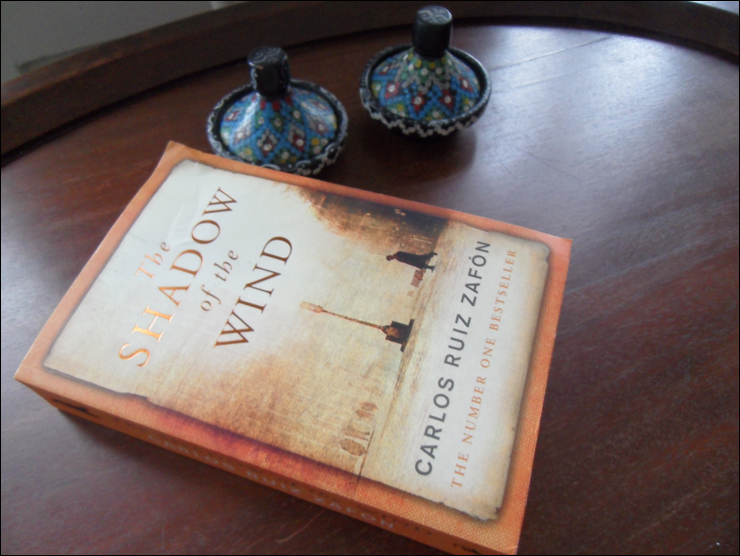 "From the very first line to the end I loved it, and as a reader i am not easily pleased by anything."
"Ruiz Zafón has created a near-perfect novel …"
"I thought it was gorgeously written, compelling, and intriguing, and it engrossed me almost from start to finish."
"Shadow of the Wind is a bit of a humbling experience; I'm truly not certain I can do it justice. If you're a book lover, someone who loves to read, who appreciates stories with realistic characters and vivid locales, put Shadow on your list."
"This is my favourite book of all time!"
These are just some of the great things written about The Shadow of the Wind. Naturally, I had to check it out. I always try to lower my expectations before reading a book with such great reviews, because I don't want to set myself up for a disappointment, and I think every book deserves a clean slate. But I was still very much disappointed by this one. It completely failed to grab my attention. It seemed like a huge cliché, and I kept thinking that I've read this story or something very similar many times before. Just look at the cover – it looks like some horrible Instagram cliché. And I didn't really care about the characters. So I decided to abandon the book after about 50 pages. To me, it just wasn't good enough.
Remember that this is not a review as I didn't finish the book, and that it has gotten some excellent ratings and reviews. Please read some of the reviews on Goodreads before deciding to avoid this book.

Dette er blot nogle af de ting, der er skrevet om The Shadow of the Wind. Naturligvis måtte jeg læse denne bog. Jeg forsøger altid at sænke mine forventninger, før jeg læser en bog med så flotte anmeldelser, fordi jeg ikke ønsker at sætte mig op til en skuffelse, og jeg synes, at hver bog fortjener en ren tavle. På trods af mine forholdsregler, var jeg stadig meget skuffet over denne bog. Den kunne slet ikke fastholde min opmærksomhed. Den virkede som en kæmpe kliché, og jeg blev ved med at tænke, at jeg har læst denne historie eller noget meget lignende mange gange før. Og se lige på coveret – det ligner en gyselig Instagram-kliché. Og jeg var ligeglad med karakterene. Så efter ca. 50 sider besluttede jeg mig for at lægge den fra mig.
Husk, at dette ikke er en anmendelse, da jeg ikke har læst bogen færdig. Og den har fået virkelig gode anmendelser. Så læs om den på Goodreads før du besutter dig for at undgå denne bog.
Follow me: Bloglovin * Facebook * Pinterest * Lookbook * Goodreads