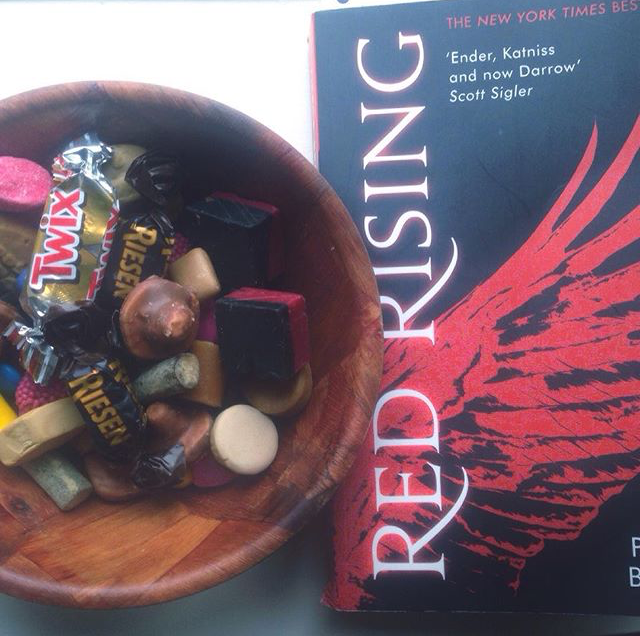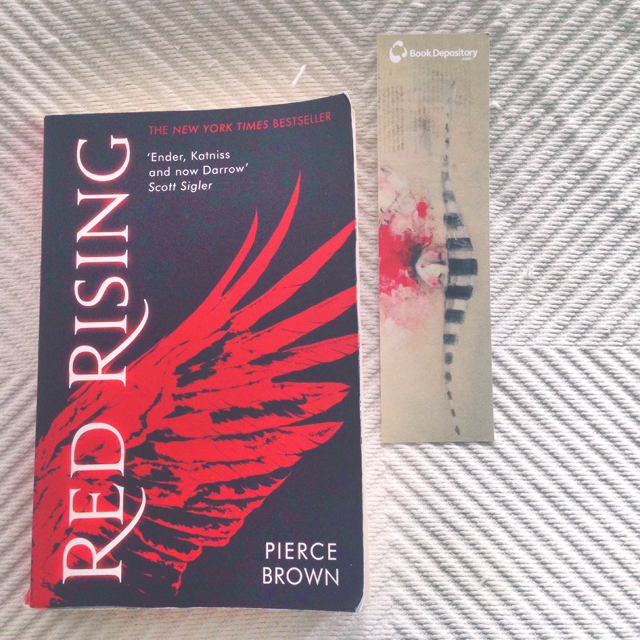 Title: Red Rising
Author: Pierce Brown
First Published: 2014
My Rating: 4 of 5 stars (average rating on Goodreads: 4.20)
I would recommend this book to: Those who want a darker Hunger Games
The Beginning: I would have lived in peace. But my enemies brought me war.
Earth is dying and mankind has taken over space. There's a strict hierarchy where humans are divided into various colours. Our hero is Red, the lowest of the lowest. On a quest of revenge he goes undercover as Gold, the top of the pop, and is thrown into a Hunger Games-like contest.
I've heard this book described as Hunger Games meets Game of Thrones. I agree with the Hunger Games part, but Game of Thrones? I just don't see it. It's also been described as Hunger Games for grown-ups – this I can concur with. It has many similarities, but is still completely different. Red Rising is darker. Our hero doesn't get to be a true hero, he has to do awful things for the greater good. And he's placed in the dilemma of seeing his enemies as real people – people he has to deceive.
I forget that one day I might have to kill them all. They call me brother, and I cannot but think of them in the same way.
I really liked this book. It was a great page-turner that kept me up late many nights. But it did have its flaws. The story seemed a bit rushed to me. We're on Mars in a totally different environment with a totally different social structure than what we're familiar with, but we weren't given that many details. There were parts I didn't really get, where I just had to try and guess what was going on. And in some parts of the competition our hero's plans weren't explained at all. He would go out on a mission, and if he failed, we never knew what the mission was in the first place. That annoyed me as it made me feel stupid. I had to check many times to see if I'd accidentally skipped a part.
The writing was so-so. Not bad, but not very good either. But it's still a thrilling read and I have to get my hands on the next book in the trilogy soon. As in now!