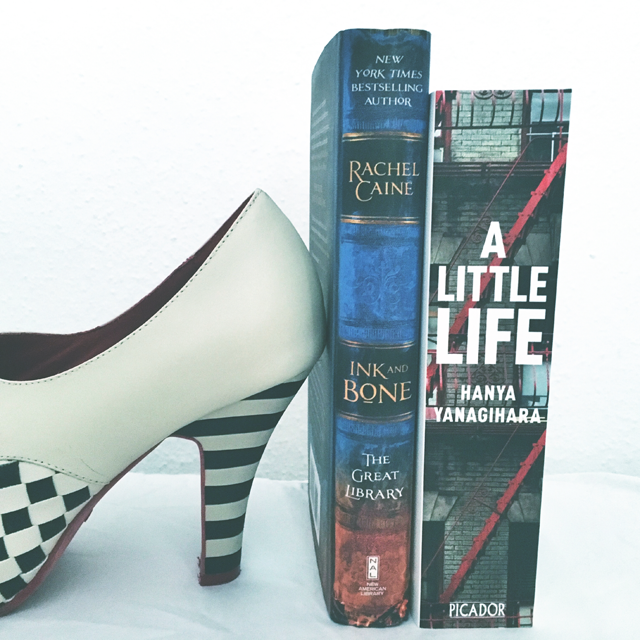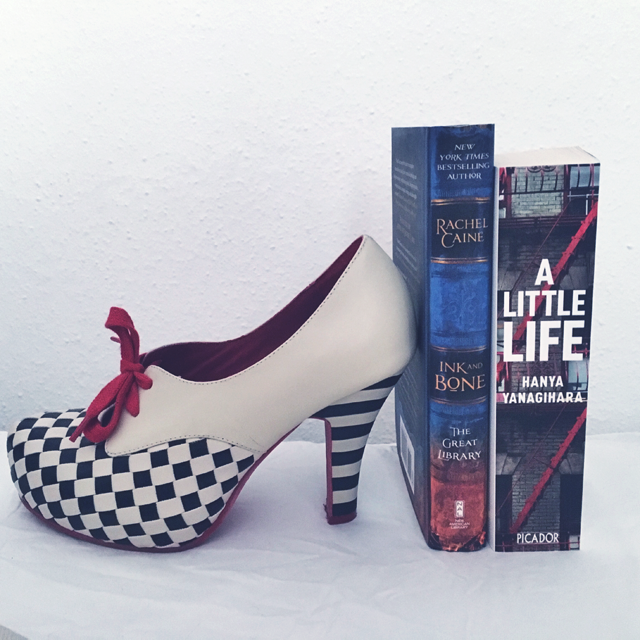 In December I got two lovely books. I bought Ink and Bone, which is the first installment in The Great Library series. It's a fantasy novel about books and knowledge, and I can't wait to start it! It sounds so amazing that I'm afraid I might get disappointed. I'm going to start it very soon, as I'm reading it for a group read on Goodreads, and I can see that some of the others are already halfway through.
I got A Little Life for Christmas from my parents. It's about a group of friends who move to New York, and we follow their careers, hopes and dreams through the years. It sounds just like my thing – I've got a weakness for books with characters who work hard in order to pursue their dreams.
The shoes are by Lola Ramona (you can get similar shoes here) – I don't get to wear heels that often now that I have a baby, so I have to make do with sneaking them into my photos 🙂
Have you bought any new books lately?