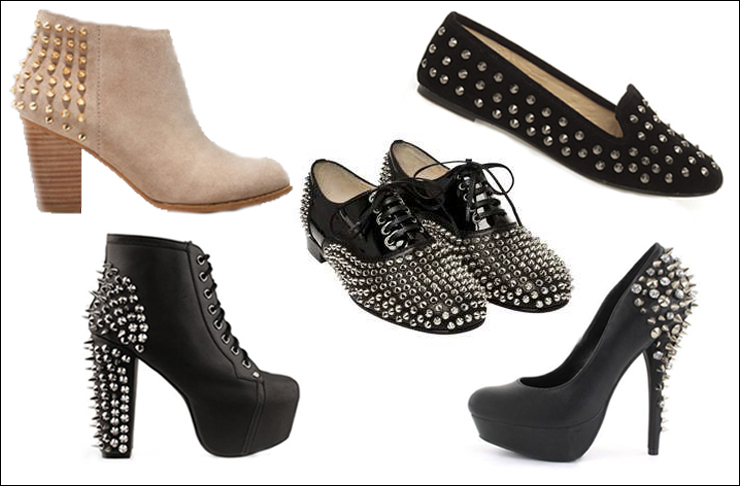 Jeg har været ret splittet med den her nitte-dille. Kan godt lide små nitter, hvis der ikke er for mange, men synes det meget let kan blive en lidt tacky stil til sko. Men må indrømme, at nogle af de sko jeg ser rundt omkring faktisk er ret fede. Især hvis de er kombineret med noget feminint med blonder eller lign. Jeg har været meget i tvivl, om jeg skulle skaffe mig et par … Synes egentlig, at dem i beige i øverste venstre hjørne på billedet ovenfor er ret fede, men er ikke sikker på, om jeg stadig vil synes de er fede om et år eller om jeg vil tænke So Last Year. Så jeg tror ikke nitte-sko finder vejen til Bookworm's Closet. Især ikke efter dillen er gået helt amok med undertøj og hatte. Det er simpelthen noget af det mest gyselige jeg længe har set!
Hvad mener I om nitte-dillen? Er den kommet for at blive eller er den So Last Year Next Year?
I've been pretty torn over this stud whim. I like small studs, if there aren't too many, but I think it's a bit tacky with studded shoes. But I have to admit that some of them I quite like. Especially if they're combined with something feminine with laces. I've been going back and forth over whether or not to buy a pair. I think the beige ones in the top left corner are quite nice, but I'm not sure I'll feel the same way a year from now or if I'll think So Last Year. So I don't think the studded shoes will find their way to Bookworm's Closet. Especially not after the whim has gone completely over the top with studded underwear and hats. That's one of the ugliest whims I've ever seen!
What do you think about the studded whim? Is it here to stay or is it So Last Year Next Year?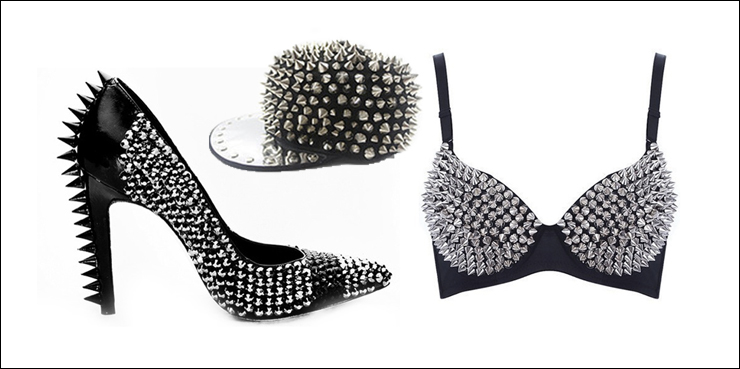 Follow me: Bloglovin * Facebook * Pinterest * Lookbook * Goodreads