Youth is a dream, a form of chemical madness.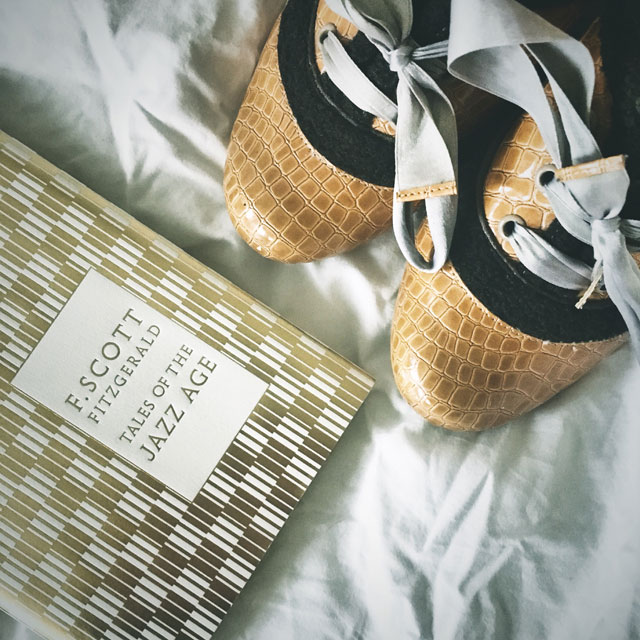 Titel: Tales of the Jazz Age
Forfatter: F. Scott Fitzgerald
Først udgivet: 1922
Antal sider: 227
Sådan starter den: As long ago as 1860 it was the proper thing to be born at home
4 af 5 stjerner
En yderst velskrevet klassiker – og måske den bedste novellesamling jeg nogensinde har læst!
Jeg elsker virkelig Fitzgeralds skrivestil og synes, at hans romaner er pragtfulde. Noveller er jeg normalt ikke så meget til, så jeg vidste ikke rigtig hvad jeg skulle forvente mig af denne novellesamling. Jeg var ved at gå bagover af begejstring! Jeg tror, at det her er den bedste novellesamling jeg nogensinde har læst. Det er som om disse små perler markerer Fitzgeralds talent på en anden måde end hans romaner. De små glimt i karakterernes liv virker utroligt stærkt.
Novellesamlingen føltes langt hen ad vejen som 5 stjerner. Der var dog 3 af de 8 noveller der ikke lige var min kop te, men de resterende 5 formåede at forundre og fascinere mig med Fitzgeralds talent for at flette ord sammen som en poetisk menneskekender med fantastisk humor. Fremstillingen af kvinderne i historierne irriterede mig dog en del. Fokus var stort set på deres udseende – både positivt og negativt – i de fleste af historierne.
To be old and rich and have poor descendants is almost as much fun as to be young and beautiful and have ugly sisters.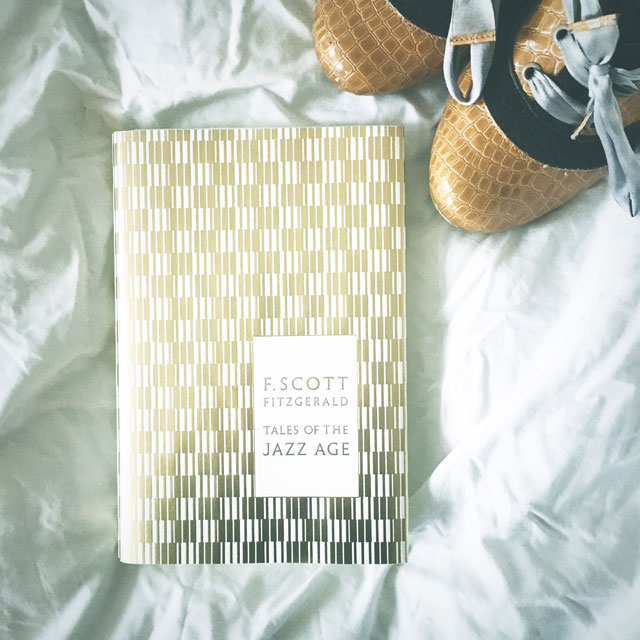 Skoene er fra Poetic Licence (og nej, de har ikke betalt mig for at vise dem frem).