We had a good run, and now it's over; what's wrong with that?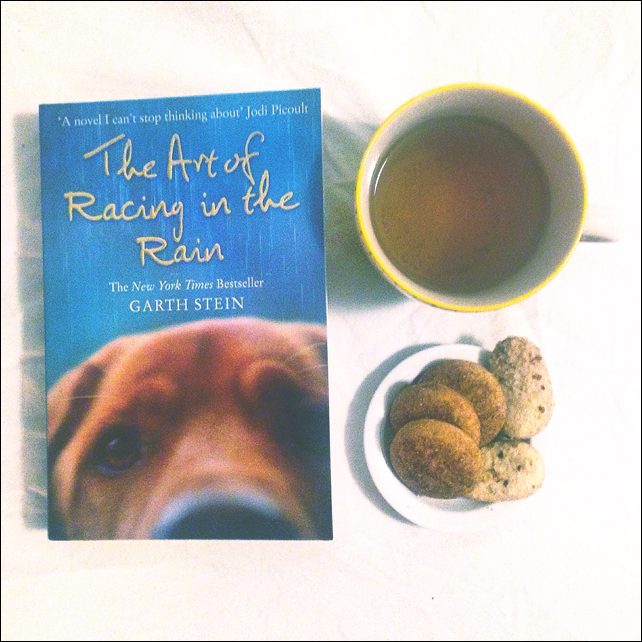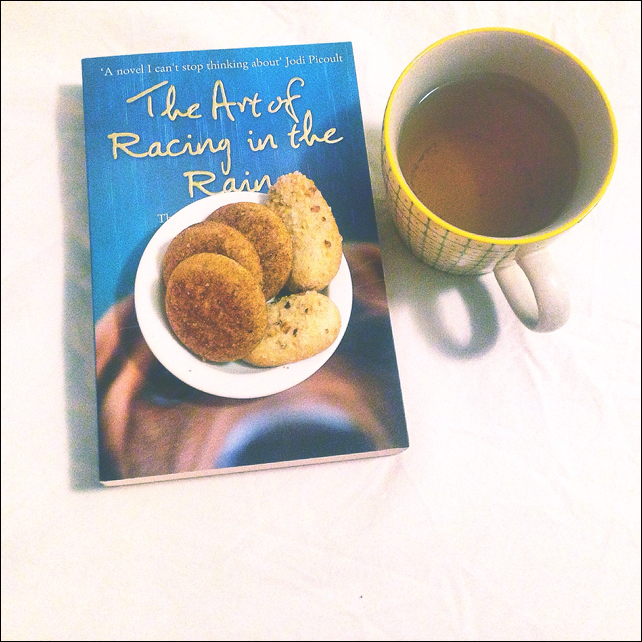 Title: The Art of Racing in the Rain
Author: Garth Stein
First Published: 2008
My Rating: 3 of 5 stars (average rating on Goodreads: 4.16)
I would recommend this book to: Animal lovers – or anyone looking for a sweet story
The Beginning: Gestures are all I have; sometimes they must be grand in nature.
This was a cute and somewhat trivial story. We have a family: Denny, Eve and their daughter Zoë. When Eve dies, her manipulative parents try to take Zoë away from Denny. First by bribing him, then by lawsuit. There's nothing new to this storyline. What makes the novel a bit different is that it's told from Enzo's, Denny's dog, point of view. That was a cute twist.
But that's about it. It's one of those predictable stories you've heard a billion times before. It brings nothing new to the scene. It's good enough for light entertainment. Perhaps a nice holiday-read.
I'm really racking my brain trying to find something more to say about this book, but I guess this is it: it's not bad, it entertained me, it's cute, but nothing special.