2012 has been a great reading year! Most of the books I've read have been quite good. But there are the few very special books. The ones that really stood out, touched my heart, made me feel that this was something really special and unique. So here's my top 5 Books of 2012: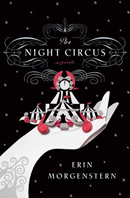 1: The Night Circus by Erin Morgenstern
The circus arrives without warning. No announcements precede it. It is simply there, when yesterday it was not. Within the black-and-white striped canvas tents is an utterly unique experience full of breathtaking amazements. It is called Le Cirque des Rêves, and it is only open at night.
This is by far the most visual book I've ever read. So beautiful! I was fascinated with the atmosphere from the very first page and enjoyed every word. I wanted it to continue and I wanted to stay at the circus forever! So imaginative and original!
The funny thing is, that I'm usually all about plots and characters, which weren't that strong in this novel. But it didn't matter because I was completely mesmerized by the circus and the descriptions.
And that's what makes it one of the best book I've read in 2012. If not the best.
---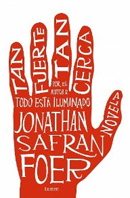 2: Extremely Loud and Incredibly Close by Jonathan Safran Foer
Nine-year-old Oskar Schell has embarked on an urgent, secret mission that will take him through the five boroughs of New York. His goal is to find the lock that matches a mysterious key that belonged to his father, who died in the World Trade Center on the morning of September 11.
This was a very emotional read. It's so rare to read a book that makes you laugh and cry within a few pages. This one broke my heart over and over again, but never ceased to crack me up in between. On top of that, it was well-written and original with some great characters … A truly original book (and a brilliant movie).
---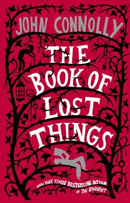 3: The Book of Lost Things by John Connolly
High in his attic bedroom, twelve-year-old David mourns the death of his mother, with only the books on his shelf for company. But those books have begun to whisper to him in the darkness. Angry and alone, he takes refuge in his imagination and soon finds that reality and fantasy have begun to meld. While his family falls apart around him, David is violently propelled into a world that is a strange reflection of his own — populated by heroes and monsters and ruled by a faded king who keeps his secrets in a mysterious book, The Book of Lost Things.
What an amazing book! So creative and imaginative! I liked how it twisted the old fairy tales.
It was both very original and traditional and I liked that combination. It made me think back to Mio, My Son, Narnia and The Neverending Story, but it still gave me something new and shook things up in a fun and frightening way. It was fun and thrilling and captivated me completely. Loved it!
---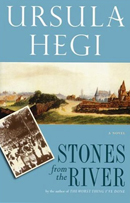 4: Stones From the River by Ursula Hegi
Born in the small German town of Burdorf, Trudi Montag is a Zwerg–a dwarf–who yearns to stretch and grow and be like everyone else. But as she matures to become the town's librarian and unofficial historian, Trudi learns that being different is a secret that everybody shares.
From reading the first sentence of Stones from the River, I knew immediately that this would be a novel with a good story and excellent writing. And I had expected no less. This is my third Hegi novel and my expectations were high. And she didn't let me down.
Reading this book was a very emotional experience. With crystal clear writing, Hegi not only describes but also makes you feel her characters' thoughts, feelings and reactions to the things that happen to them. The novel is actually quite packed. I occasionally had to take a break from reading, because it was just too much to take in.
---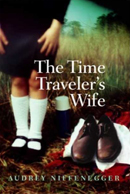 5: The Time Traveler's Wife by Audrey Niffenegger
A dazzling novel in the most untraditional fashion, this is the remarkable story of Henry DeTamble, a dashing, adventuresome librarian who travels involuntarily through time, and Clare Abshire, an artist whose life takes a natural sequential course. Henry and Clare's passionate love affair endures across a sea of time and captures the two lovers in an impossibly romantic trap, and it is Audrey Niffenegger's cinematic storytelling that makes the novel's unconventional chronology so vibrantly triumphant.
What an amazing read! It's not often I give a book 5 stars, but I felt after just a few pages that this book could be one of the few. I was completely mezmerized by it. One one hand, it's so simple and classic in its exploration of relationships between people, be it friendships, lovers, life partners, children… And yet, the time travelling aspect makes it so unique. I was a bit unsure what I thought about this aspect before I started the book, but I loved it right from the start! It kept twisting things and challenged the traditional way to read a story.
Follow me: Bloglovin * Facebook * Twitter