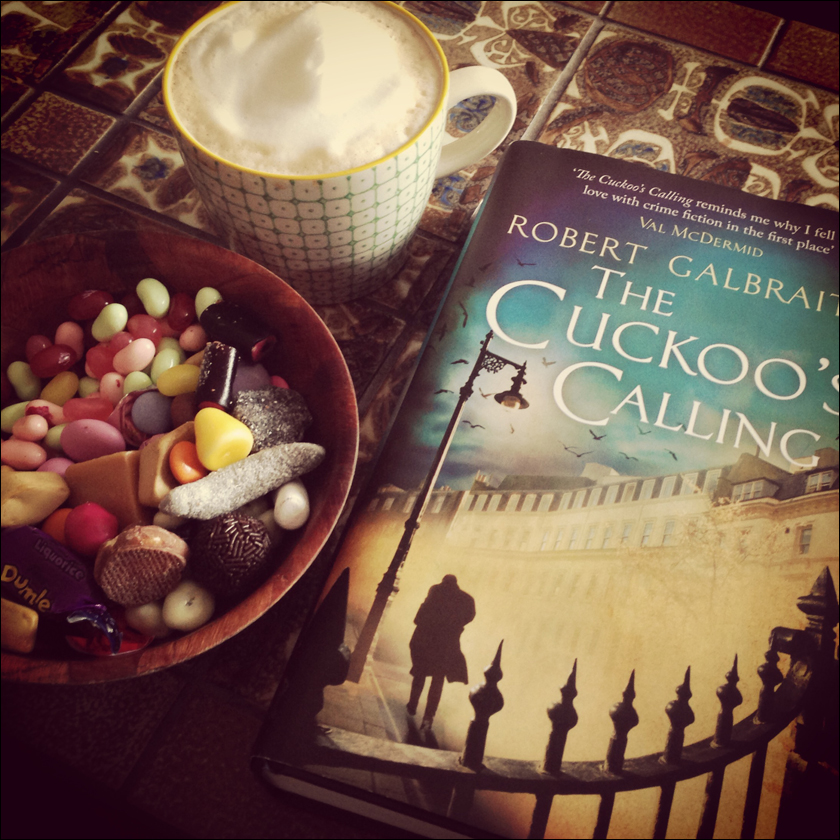 Title: The Cuckoo's Calling
Author: Robert Galbraith a.k.a. J.K. Rowling
First Published: 2013
My Rating: 2 of 5 stars (average rating on Goodreads: 3:98)
I would recommend this book to: Readers who love crime fiction.
The Beginning: The buzz in the street was like the humming of flies.
Let me start by saying that I don't really care for crime fiction. There are a few series that I like, but generally, the genre just doesn't do it for me. Learning that J.K. Rowling had written a crime novel, I knew, however, that I had to check it out. I love her writing, her style and the universes she creates – whether it's a fantasy world with magical creatures or social realism crammed with unlikable characters.
I decided to give this one a fair chance and was actually excited about it: If anyone can make me love a crime novel, it would be Rowling. I started reading this one Saturday morning, two weeks ago: I'd woken up early, made a cup of tea and climbed back in bed with The Cuckoo's Calling. What better start can you give a book than a reading session like this one?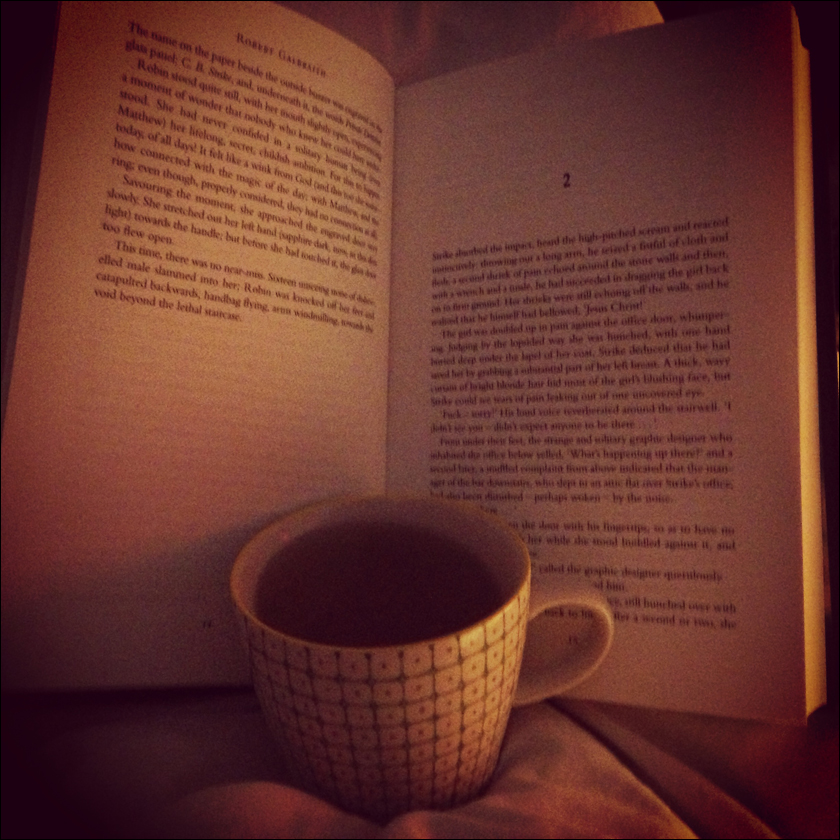 I was intrigued at first. I liked the descriptions of London, the characters and the introduction to the story. About halfway through, however, I started to get bored. I really liked the characters, but didn't get enough stories about them – the crime stuff got in the way, and I just didn't care that much. It was too much about gathering proof, there were too many interviews and not enough about the people I was interested in.
For the last week, I just wanted it to wrap things up and move on. And when I finally reached the Who-actually-done-it part, I just shrugged and thought "Oh well, glad that's sorted out". I wasn't excited at all.
I've given this book two stars, but I'm probably the wrong reader to rate this book, as it's not my genre. And I won't be reading the next in the series.