"Even awful people can be polite for a few minutes," their father told them. "Any longer than that and they revert to the bastards they really are."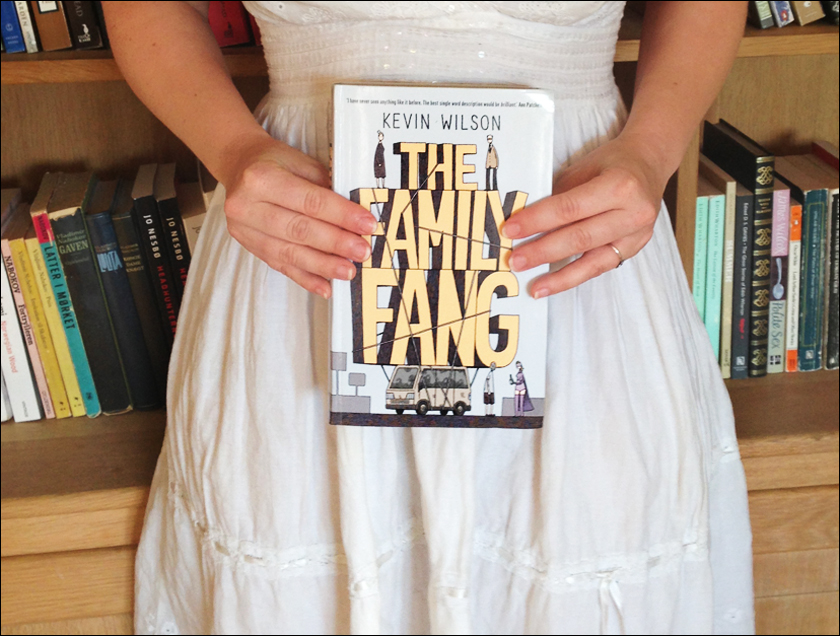 Title: The Family Fang
Author: Kevin Wilson
First Published: 2011
My Rating: 3 of 5 stars (average rating on Goodreads: 3.64)
I would recommend this book to: Readers who enjoy weird, eccentric characters that you wish you could meet in real life.
The Beginning: Mr. and Mrs. Fang called it art. Their children called it mischief.
Caleb and Camille Fang are dedicated performance artists who force their poor, normal children into performing with them, doing all sorts of crazy stuff in public. This setting made for some hilarious and extremely embarrassing scenes. There were some great LOL-moments. On top of that, the plot was very creative and the characters original.
Then why only 3 stars? Something seemed off to me, something I couldn't quite put my finger on. Then it hit me: the written word is the wrong form for these characters! This should be a movie or a TV series! I just googled it and it looks like there are plans for a movie – with Nicole Kidman no less!
Another thing that bothered me was the children, Annie and Buster Fang. We follow them as adults with flashbacks to their childhood. The stories from their childhood with their parents and the performance art were really amusing. But the 'present time' stories about Annie and Buster were quite ordinary and a bit boring actually. And this was a huge part of the story – especially the last third of the book. I lost interest many times, which was a shame because the idea for this book was so much fun. Now I'll wait for the movie, which I'm very excited about.
Conventional lives are the perfect refuge if you are a terrible artist.