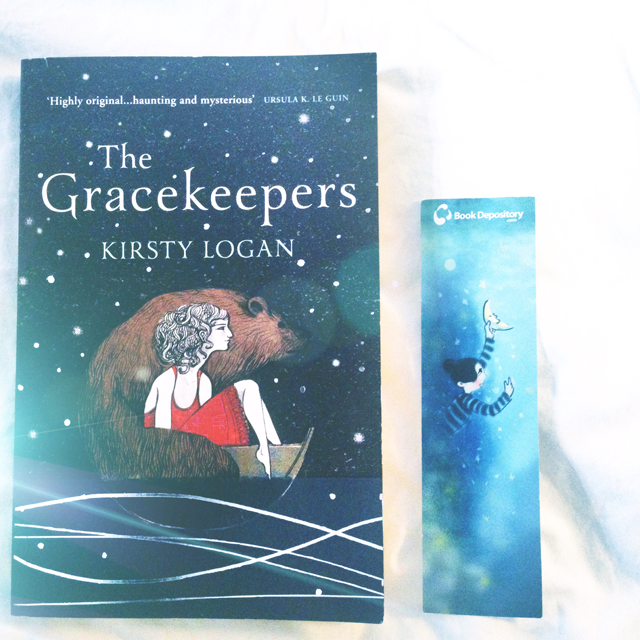 Title: The Gracekeepers
Author: Kirsty Logan
First Published: 2015
My Rating: 3 of 5 stars (average rating on Goodreads: 3.64)
I would recommend this book to you if: you like creative fantasy novels
The world is flooded by water. Very few can afford to live on land. We have North on a circus boat, performing with a bear and hiding a great secret. We have Callanish who lives alone as a gracekeeper. The two girls are drawn together as their lives pull them apart.
This is a beautiful and magical concept for a book. It's in many ways a story unlike any others set in a creative world with great characters. I should have loved it, but it just never happened. I felt like I was missing something … like I was reading a sequel or my edition missed some pages. Though the setting was beautiful and interesting, it appeared blurred to me. I would have liked more descriptions, more details. I couldn't help imagine what an author like J.K. Rowling could have done with a setting like this. Or Erin Morgenstern (The Night Circus).
I quite liked the plot at first, but then it seemed to get a bit thin and the book ended before the story had really picked up. To top it off, I didn't really care for the ending. I guess I had expected more from this one.