"Visiting any shop for the first time is exciting. There's always that buzz as you push open the door; that hope; that belief – that this is going to be the shop of all shops, which will bring you everything you ever wanted, at magically low prices."
– Sophie Kinsella, Shopaholic takes Manhattan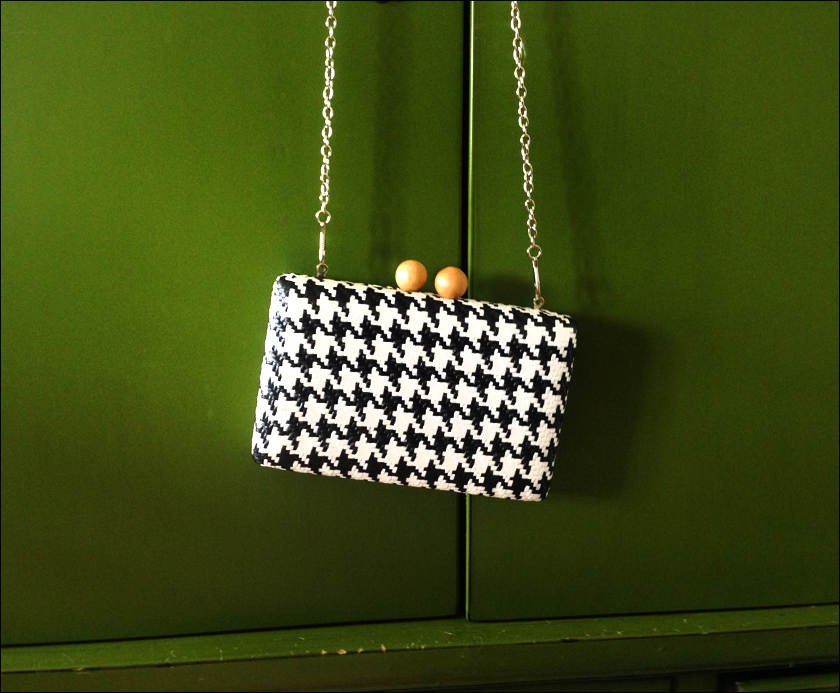 You know that feeling when you go out shopping for a particular thing, and end up buying lots of other stuff instead? That happened to me today: I went out in search of a new dress to wear at the annual summer party at work next Friday. I bought many lovely things, but no summer dress to fit the event. The first place I went to was Rude where I found the purse in the pic above and the 60s dress in the pic below. But no summer dress for the party.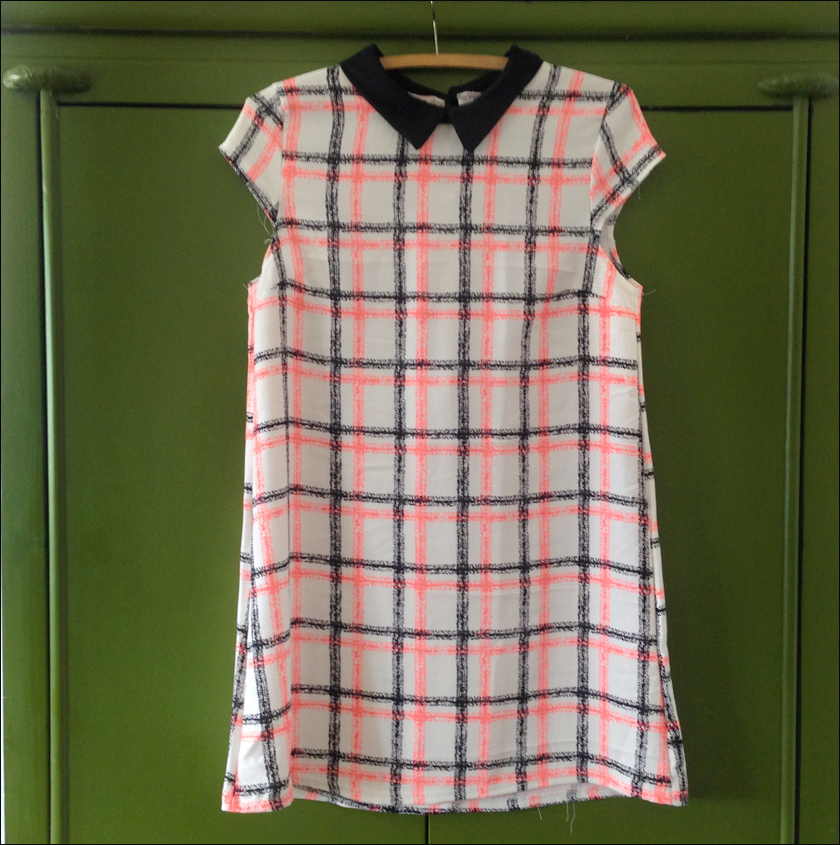 Then I tried my luck in Kongens Klæ'r (Rosenborggade 10). An amazing shop where I found the perfect-for-autumn-dress in the pic below. But no summer dress.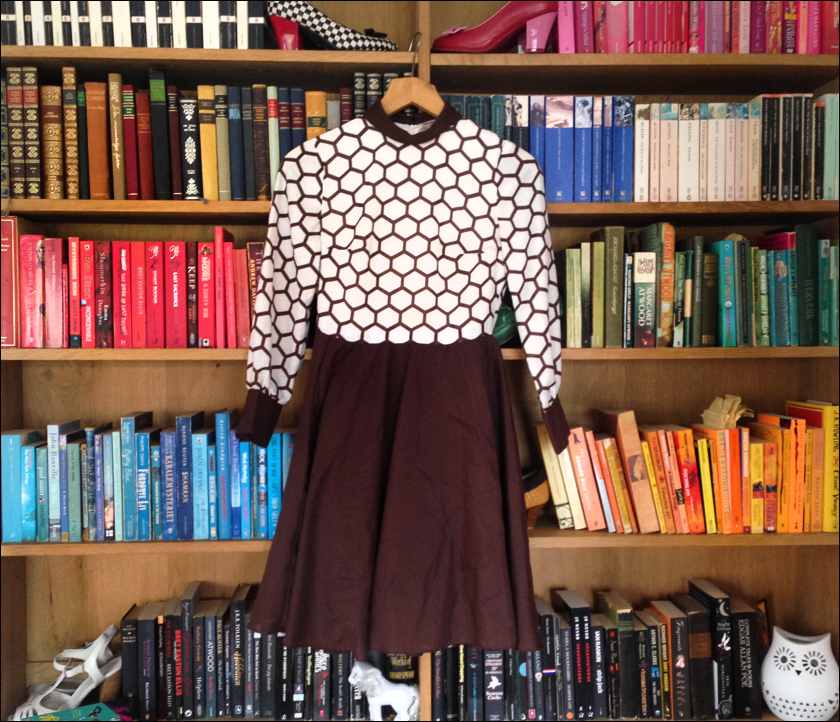 I also bought the red sun glasses in the pic below, and on my way home I came across another vintage store (don't remember its name) where I found the best purchase of the day: a red vanity case! Isn't it adorable?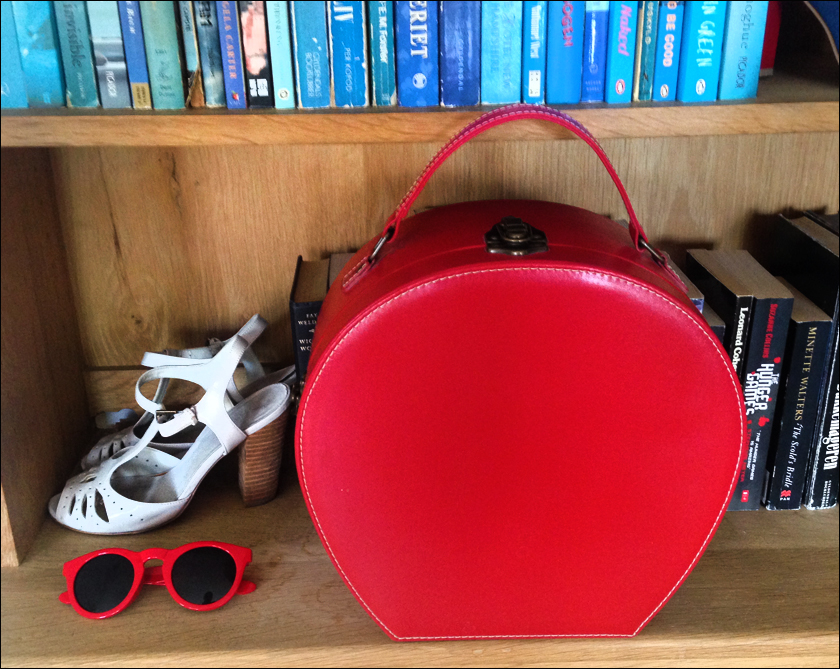 I finally came to terms with the fact that this was one of those shopping trips where you find anything but what you're looking for. That's quite an expensive search! So I gave up and returned home. I looked through my closet, just for the fun of it, and what did I find? The perfect summer dress, just hanging there, never worn! I bought it last summer and had forgotten all about it! Five minutes later, I had hair, shoes, purse and nail polish all figured out!
But I'm glad I went shopping anyway, because I got all these other goodies. When I unpacked I discovered a little extra bag with a card and some candy from Kongens Klæ'r – what a nice gesture 🙂