Brooklyn, poor Brooklyn, you're under enchantment all right, and it's cold and dark and disquieting.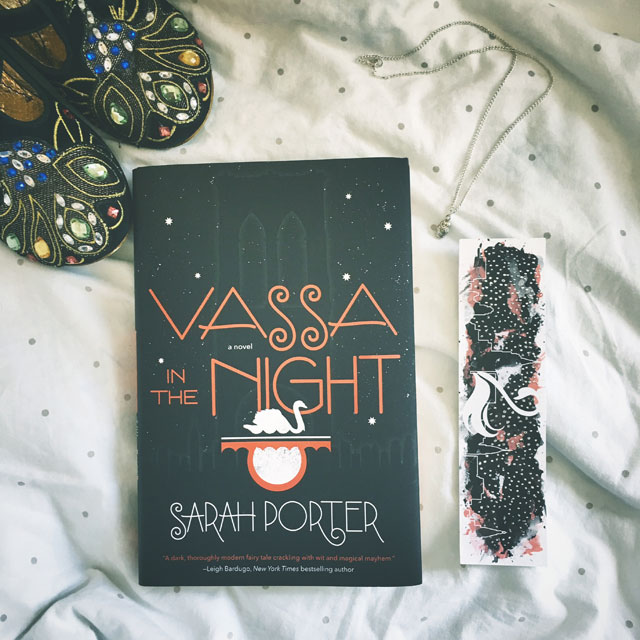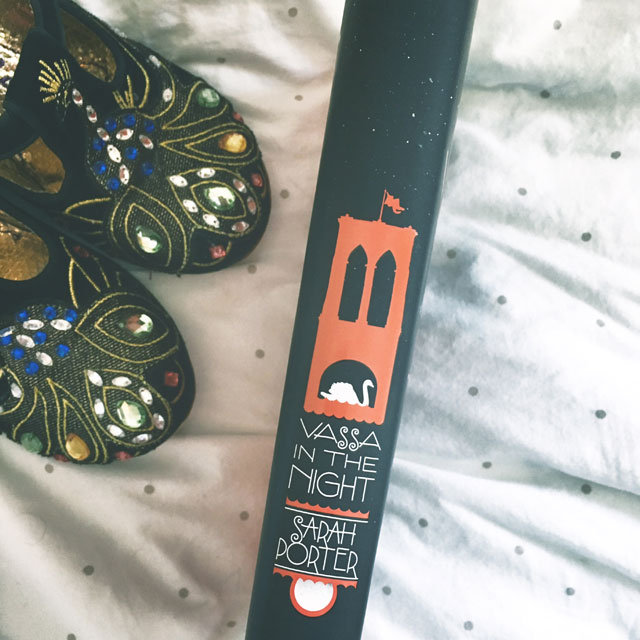 Titel: Vassa in the Night
Forfatter: Sarah Porter
Først udgivet: 2016
Antal sider: 296
Sådan starter den: When Night looked down, it saw its own eyes staring back at it.
4 af 5 stjerner
En finurlig og atmosfærisk urban fantasy, der er utrolig velskrevet. Og ekstremt underlig.
'Vassa in the Night' er en af de mest finurlige bøger jeg længe har læst. Det er en genfortælling af et gammelt russisk eventyr 'Vasilisa the Beautiful', men kan sagtens læses selvom man ikke kender eventyret. Jeg har fx ikke læst det og ved kun hvad det handler om i grove træk.
Genfortællingen handler om Vassa, der lever i en sær verden som minder om vores. Blot varer nætterne uendeligt længe. Vassa har fået en sær lille trædukke af sin mor på hendes dødsleje. Dukken skal holdes hemmelig og volder Vassa stor besvær med sine kleptomaniske tendenser. En lang nat efter et skænderi med sin søster begiver Vassa sig in i et supermarked. Et nat-supermarked hvor butikstyveri straffes med halshugning. I lommen har hun sin kleptoman-dukke …
There are so many topics I'd rather avoid that sometimes it seems like I can't talk for more than five minutes with anyone.
'Vassa' er en mystisk og atmosfærisk urban fantasy. Ufattelig velskrevet, kreativ og gribende. Men jeg fattede ikke så meget af den. Der var mange løse ender og uforklarlige elementer i den. Men det gjorde egentlig ikke så meget. Det er en bog, der skal nydes for detaljerne og sproget. Sarah Porter er utrolig dygtig og jeg glæder mig til at læse noget mere af hende. Det kræver en vis grad af talent at få en roman der foregår i et supermarked til at fremstå smuk og eventyrlig.
I'm finding the relentless darkness less oppressive than I used to. Night is beginning to fel like my own heart dissolved into a black solution, a tender medium holding me close.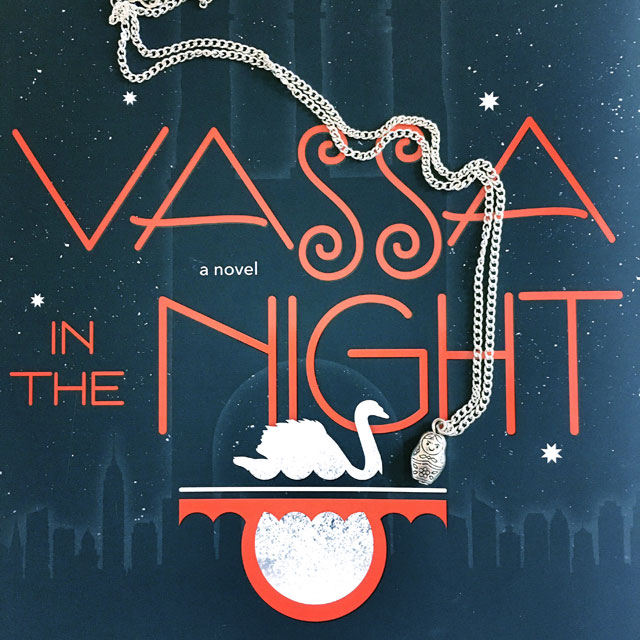 Jeg fik 'Vassa in the Night' i en Fairy Loot boks for snart et år siden, og havde nok ellers aldrig læst den. Det kunne være jeg skulle prøve en boks til en dag … hvis der bare ikke var så meget bras i de bokse! Er nok bare for gammel og sur til klistermærker, badges, plastikfigurer og duftlys …