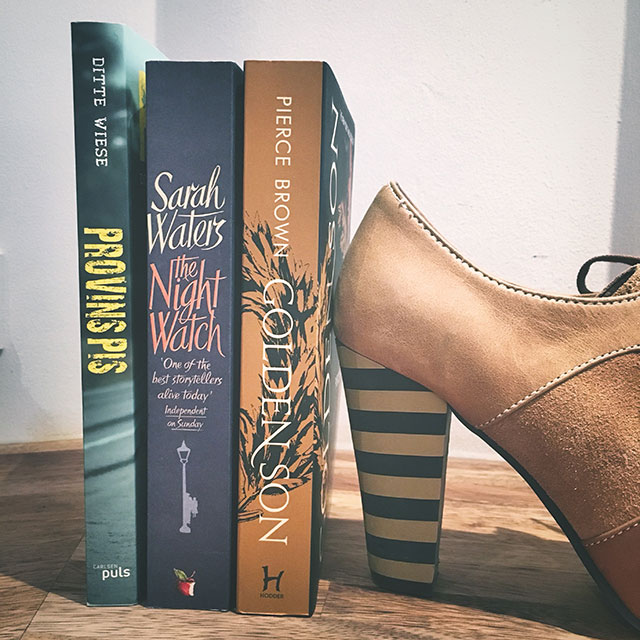 Golden Son af Pierce Brown
2. bog i den super fede rum sci-fi, Red Rising, 2015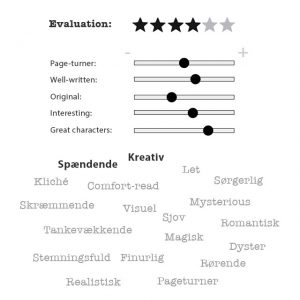 Sikke en opfølger til Red Rising! 'Golden Son' finder sted et par år efter Red Rising og falder heldigvis ikke i den sædvanlige 'fyld'-fælde som mange 2'ere har det med at gøre. Faktisk synes jeg næsten at den var lidt bedre end 1'eren (som jeg ellers var ret pjattet med). Jeg nød sproget, karakterudviklingen og de mange plot-twists vi fik smidt i hovedet undervejs. Der er et skønt karaktergalleri, hvor vi aldrig ved, hvem vi kan stole på. Og jeg nød at læse om vores helts indre konflikter; hans følelse af at svigte, være utilstrækkelig og have svært ved rollen som helt. Min eneste beklagelse er, at der er frygtelig mange karakterer med og jeg havde så svært ved at holde styr på dem. Det gjorde det ikke lettere, at jeg lyttede til bogen som lydbog, så jeg havde ikke muligheden for lige at bladre lidt tilbage og skimme nogle afsnit. Men alt i alt en rigtig god læseoplevelse.

The Night Watch af Sarah Waters
Homoseksuelle under 2. Verdenskrig, 2006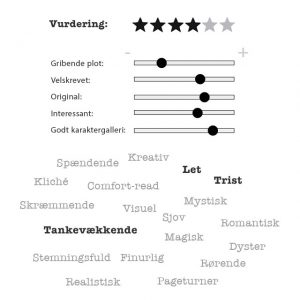 Åh Sarah Waters, alt (næsten alt, men vi taler ikke om The Paying Guests) hvad du rører ved er godt. 'The Night Watch' er en unik fortælling om 2. Verdenskrig, hvor vi følger en gruppe mennesker, hvis skæbner krydses på forunderlig vis. Vi har homoseksuelle miljøer, frivillige der rydder op efter bombeangreb i Londons gader, venskab der knyttes i et fængsel, skjulte længsler, hemmelige affærer og uheldige graviditeter. Romanen springer i tiden mellem 2. verdenskrig og efterkrigstidens rystelser. Jeg nød historien og karaktererne, men plottet var lidt langtrukkent ind imellem.
Provinspis af Ditte Wiese
Hardcore realistisk ungdomsroman, 2017 – anmeldereksemplar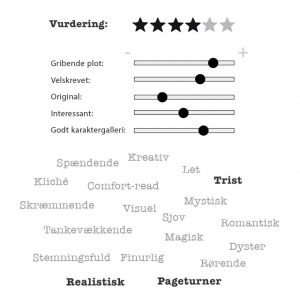 Provinspis handler om den selvdestruktive og intelligente Ida, der længes efter at komme væk fra provinsen og sin dysfunktionelle familie. Jeg elskede at læse om Ida og slugte romanen på under et døgn. Hvilket sker sjældent (hvis ikke aldrig) efter jeg er nogens mor. Men jeg kunne ikke ligge bogen fra mig. Jeg elskede Ida! Selvom jeg er ret sikker på, at vi ville hade hinanden IRL (hun ville især hade mig).
Mit eneste kritikpunkt er, at vi så for lidt til personerne omkring Ida. Jeg ville gerne have set lidt mere til hendes klassekammerater, hørt mere om festerne – for at forstå hendes frustration og kedsomhed bedre. Men det er kun her bagefter jeg tænker over det – imens jeg læste var jeg bare grebet og tænkte ikke på andet.