There wasn't really much else to do. Make something, and die.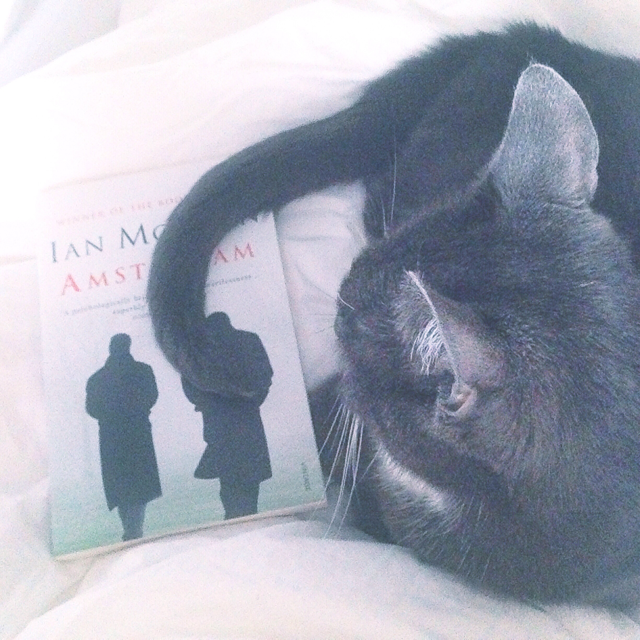 Title: Amsterdam
Author: Ian McEwan (author of Atonement)
First Published: 1998
My Rating: 4 of 5 stars (average rating on Goodreads: 3.38)
I would recommend this book to: Readers who like brilliant and twisted novels.
The Beginning: Two former lovers of Molly Lane stood waiting outside the crematorium chapel with their backs to the February chill.
What a story! We have two friends. They have a disagreement. And it goes too far (to put it mildly). This story was insane! While reading, I kept thinking 'this isn't happening!' but Ian McEwan's writing made it seem like the most natural thing in the world. It was a superb farce.
He knows his characters, every single dark corner of their rotten souls, all their insecurity and selfishness. He knows them better than they know themselves. Not many authors can brag of this (Graham Greene and Henrik Pontoppidan could though.)
This was very close to being a 5-star read. It became more and more silly, which I enjoyed, but the end was to me a bit over the top. But then again, I think it's because of the end that I'll never forget this story. Pure madness!