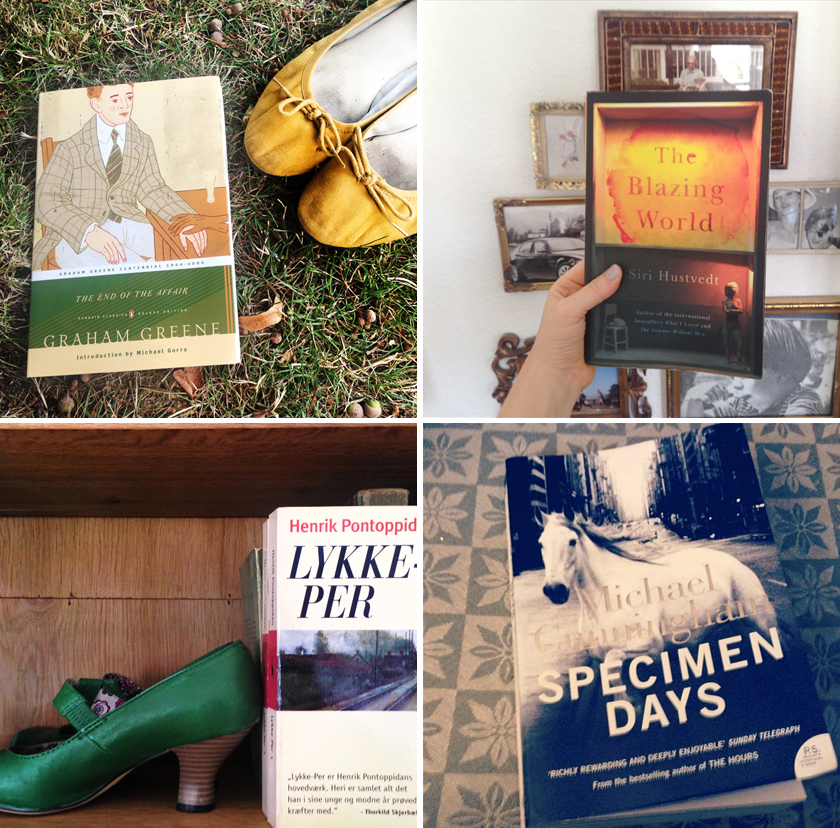 2014 wasn't as good a reading year as I'd hoped it would be. I completed my challenge to read 50 books, but I didn't complete my genre challenge – by the end of the day, I just read whatever I feel like. But that's not what's bothering me as these challenges are just for fun. I don't think I've been so lucky with the books I chose to read this year. Here's an overview of how I've rated them:

1 star: 0 books
2 stars: 10 books
3 stars: 9 books
4 stars: 27 books
5 stars: 4 books
I've read many good or OK books, but not that many great books, the books that amaze me and remind me why I read books in the first place. You know, books that stay with you forever. And I've longed for them, the stories that really matter and make a difference to me. There were only 4 books that left me with that feeling:
Specimen Days
The first one was actually the first book I read in 2014, namely Michael Cunningham's Specimen Days. This was creativity and story telling that completely blew me away. A great and rare reading experience.
Lykke Per
The next one was my re-read of the Danish classic Lykke Per. A beautiful, well-crafted story about ambition and not fitting in, not being allowed happiness. For the last 10 years or so, this book has been my favorite and I hope to reread it again some day. It's being turned into a movie in the near future and I'm very excited (and a bit worried) about this.
The End of the Affair
The End of the Affair by Graham Greene is one of those stories that has it all. Beautiful writing that lets you into the dark corners of the protagonist's soul. A sad, sad story with unlikable characters you can't help feeling sorry for. I would love to see the movie one day.
The Blazing World
Siri Hustvedt to the rescue: The Blazing World is an amazing and clever novel. This was so well crafted, carefully planned and incredibly clever. It was funny, entertaining and thought-provoking. Absolutely brilliant!
Now, there is one more book that I have to point out, even though it didn't get 5 stars. That book is Murakami's new novel:
Colorless Tsukuru Tazaki and His Years of Pilgrimage
This was an amazing story that touched me deeply. It's one of those stories that I can't let go because of its beauty and strangeness. And it's one of the few Murakami books that I actually wish was longer. The only reason this book didn't get 5 stars was because of the sloppy translation.
What was your best read of 2014?