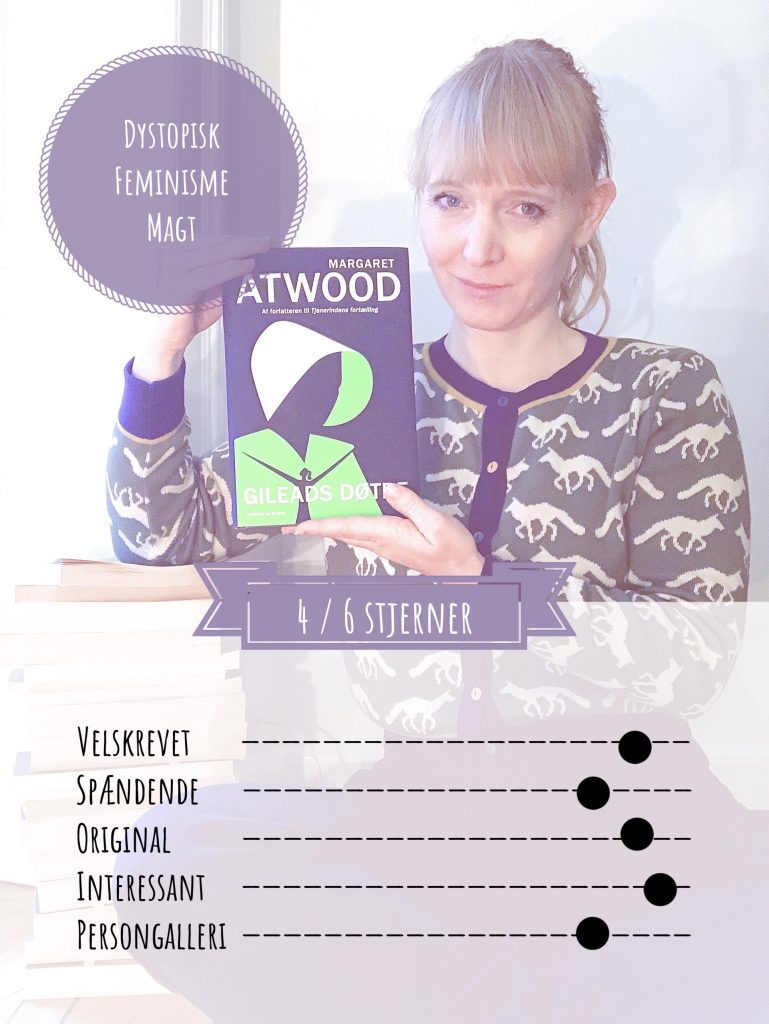 Titel: Gileads døtre
Forfatter: Margaret Atwood
Sådan blev bogen min: Anmeldereksemplar fra Lindhardt og Ringhof
Advarsel: indeholder spoilers til Tjenerindens fortælling
Praise be! Fortsættelsen til Tjenerindens fortælling: vi befinder os 15 år efter vi satte June af i en bil uden at vide, om hun var købt eller solgt. Vi følger nu tre kvinder: en tante, en pige der er vokset op i Gilead og en pige i Canada, der lærer om Gilead i skolen.
Det kan være svært med en bog man har ventet så begejstret på fra ens yndlings forfatter; jeg har virkelig forsøgt ikke at skrue mine forventninger i vejret af frygt for at blive skuffet. Det blev ikke nemmere da Lindhardt og Ringhof inviterede til et event på Bogforum, hvor en flok bogbloggere og jeg blev ført væk af to Handmaids og videre til foredrag om romanen, oversættelsen og udgivelsesprocessen.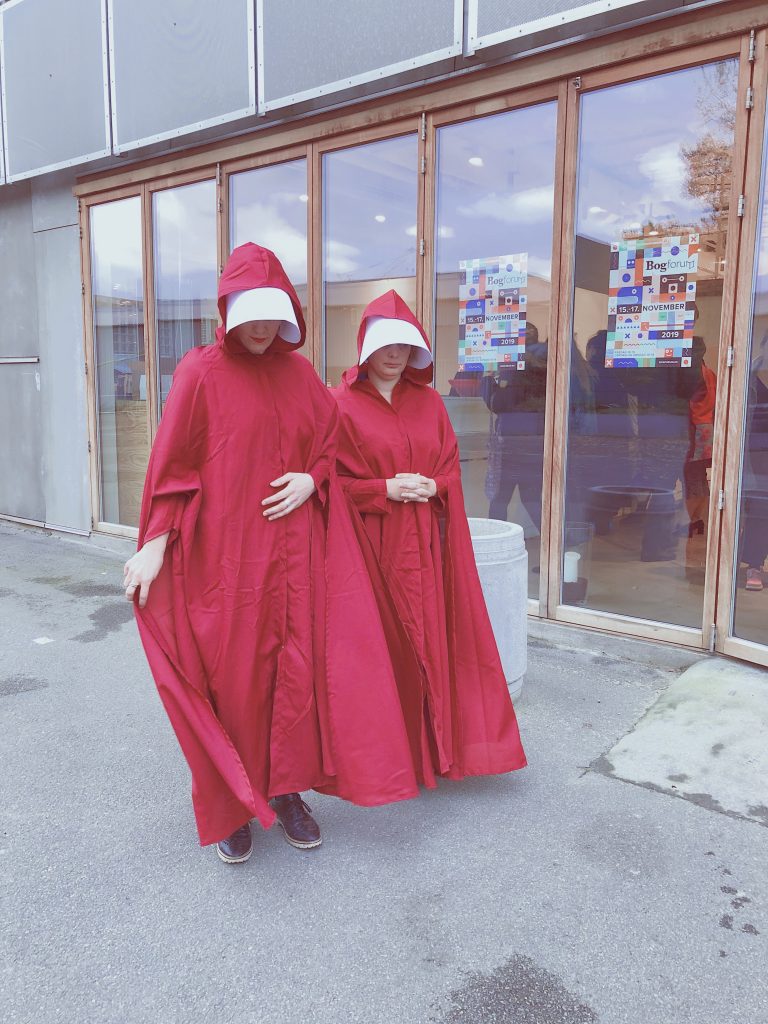 Men jeg blev heldigvis ikke skuffet. Gileads døtre var intet som jeg havde forventet, men meget mere og noget helt andet. Det er et yderst interessant og velskrevet værk med nogle overraskende karakterskildringer og lærerige pointer. Det var mærkværdigt at komme bagom systemet i Gilead og følge nogle af skurkene og høre deres bevæggrunde, magtkampene og de politiske konflikter.
Romanen kaldes for en selvstændig fortsættelse, hvilket jeg dog ikke er helt enig i: jeg tror, at man får mest ud af at læse den, hvis man har læst Tjenerindens fortælling og/eller set TV-serien.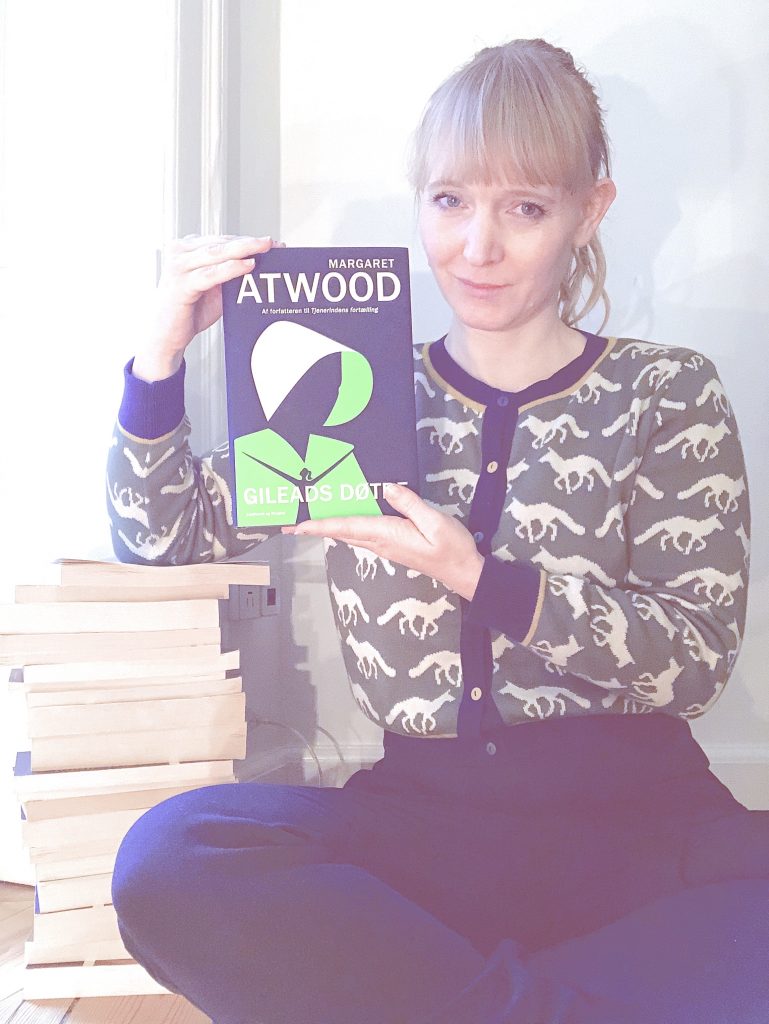 Top: Palava – købt i Mondo Kaos – fås også i sennepsgul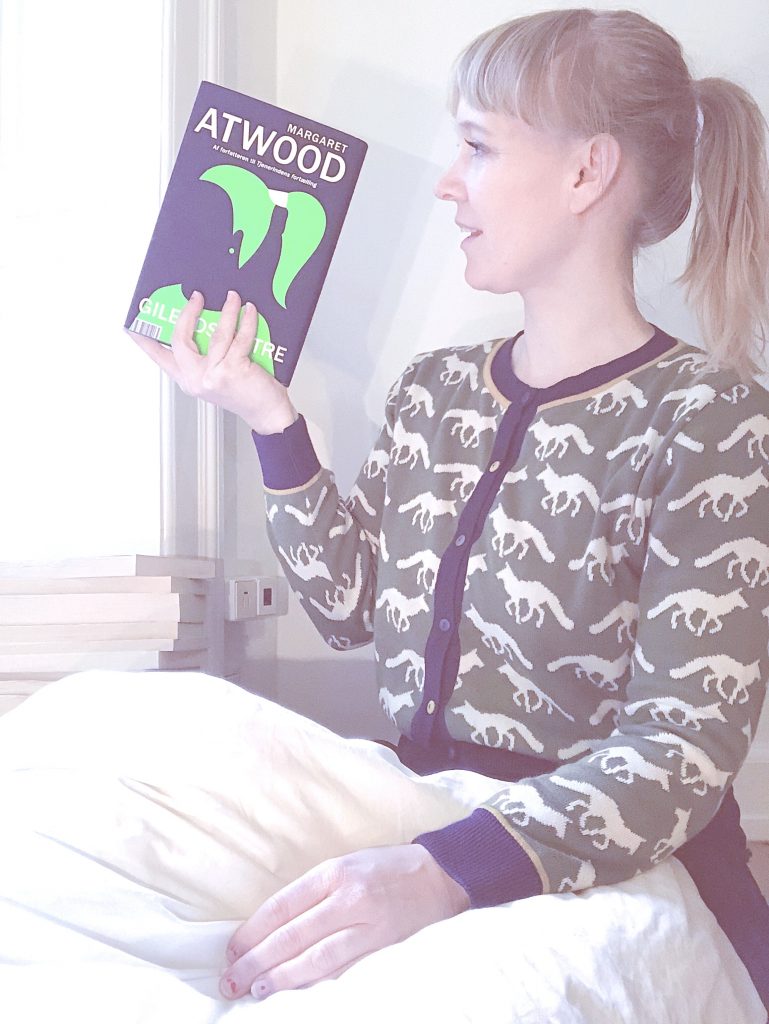 Gileads døtre er i øvrigt en af de få bøger, der kan slippe afsted med ikke at have en bagsidetekst.