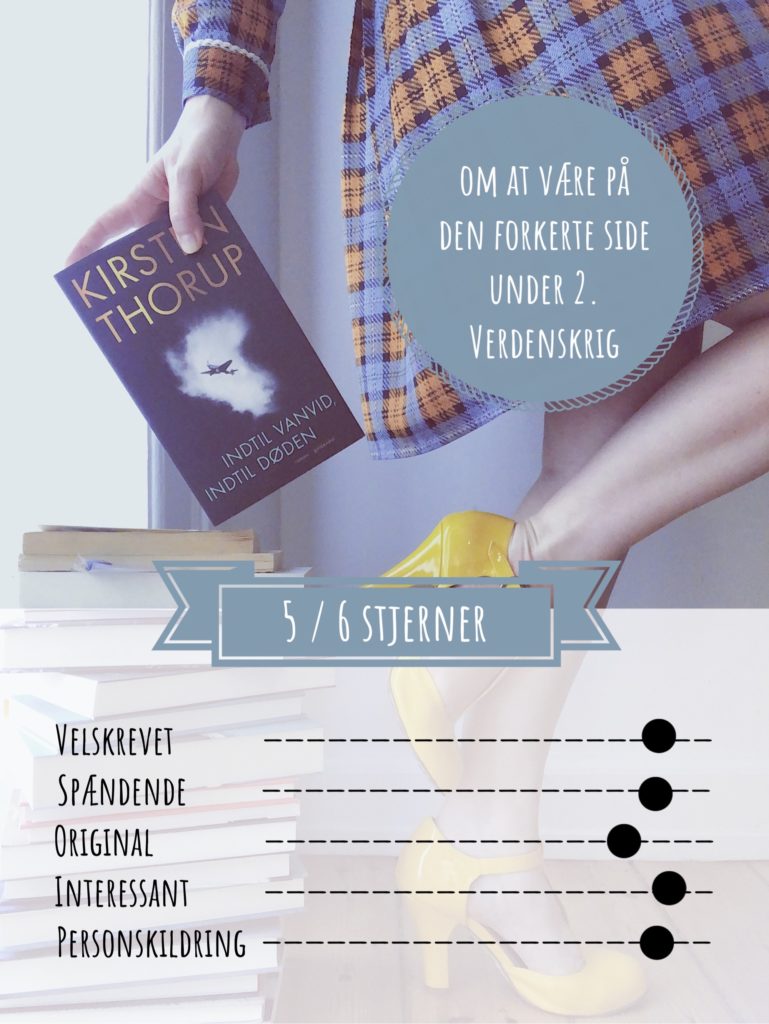 Titel: Indtil vanvid, indtil døden
Forfatter: Kirsten Thorup
Sådan blev bogen min: anmeldereksemplar fra Gyldendal
Hun er som to forskellige personer. Den sarte sjæl der ikke tåler at kende virkeligheden bag kulisserne, og den hårdkogte der lukker øjnene og holder facaden for enhver pris. De to skifter hele tiden plads.
Anmeldelse:
Hvis nogen er i tvivl, kan jeg virkelig anbefale denne bog!