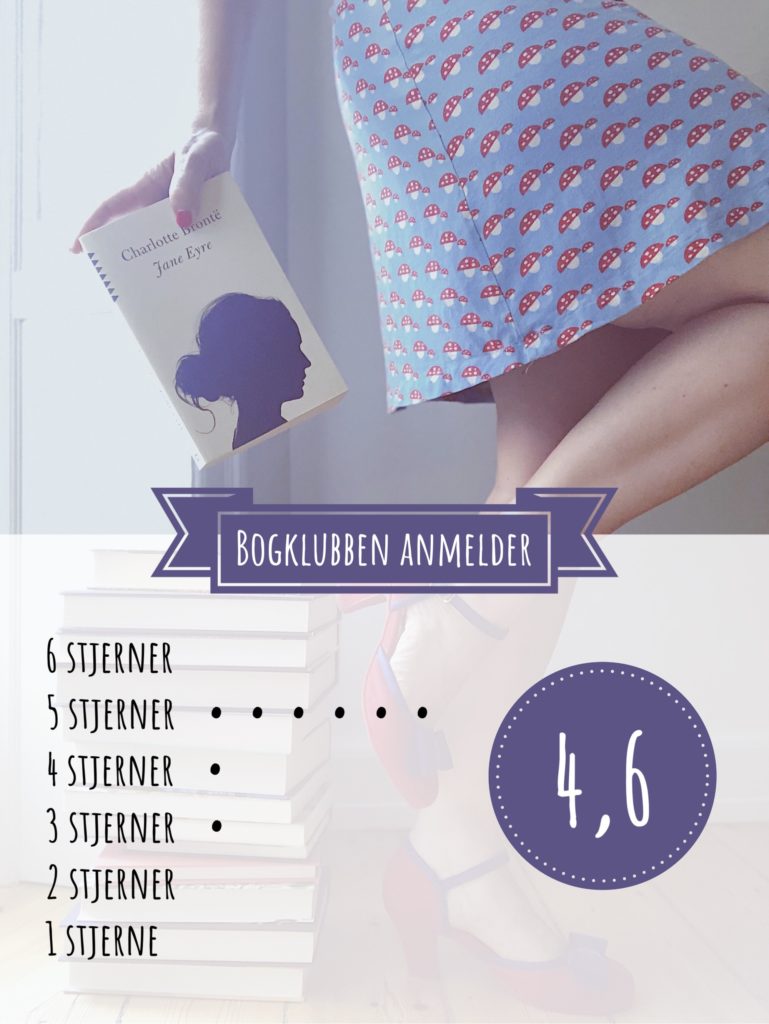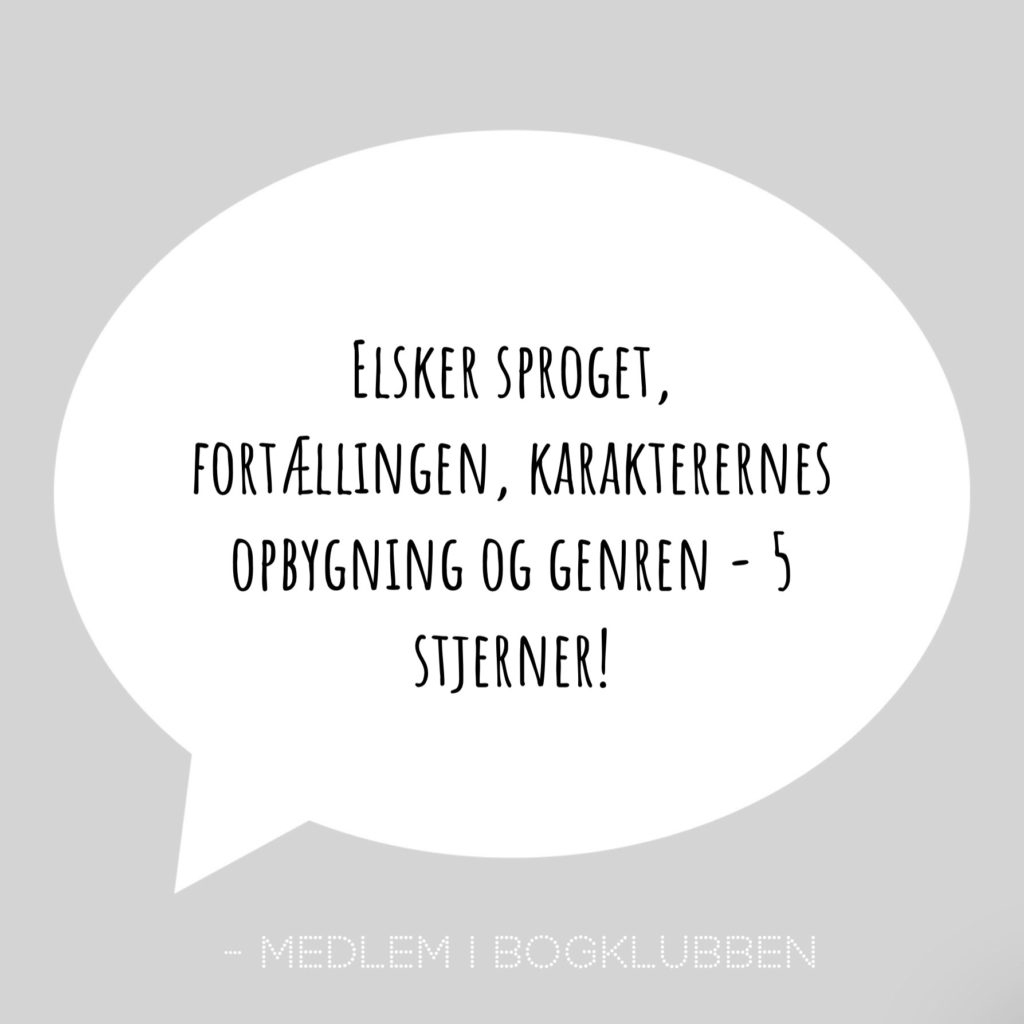 I august læste vi 'Jane Eyre' i min virtuelle bogklub. For nogle var det en genlæsning, for andre en helt ny læsning af klassikeren. Jeg selv kender historien ret godt: jeg har læst romanen en gang, lyttet til den som lydbog en gang, set TV-serien fra BBC to gange, og jeg har nu læst den som Manga-tegneserie to gange. Men det er en historie, der sagtens kan genbesøges.
Og det er sjovt at læse den med en bogklub, hvor den opfattes forskelligt:
A D V A R S E L : S P O I L E R S A H E A D ! ! !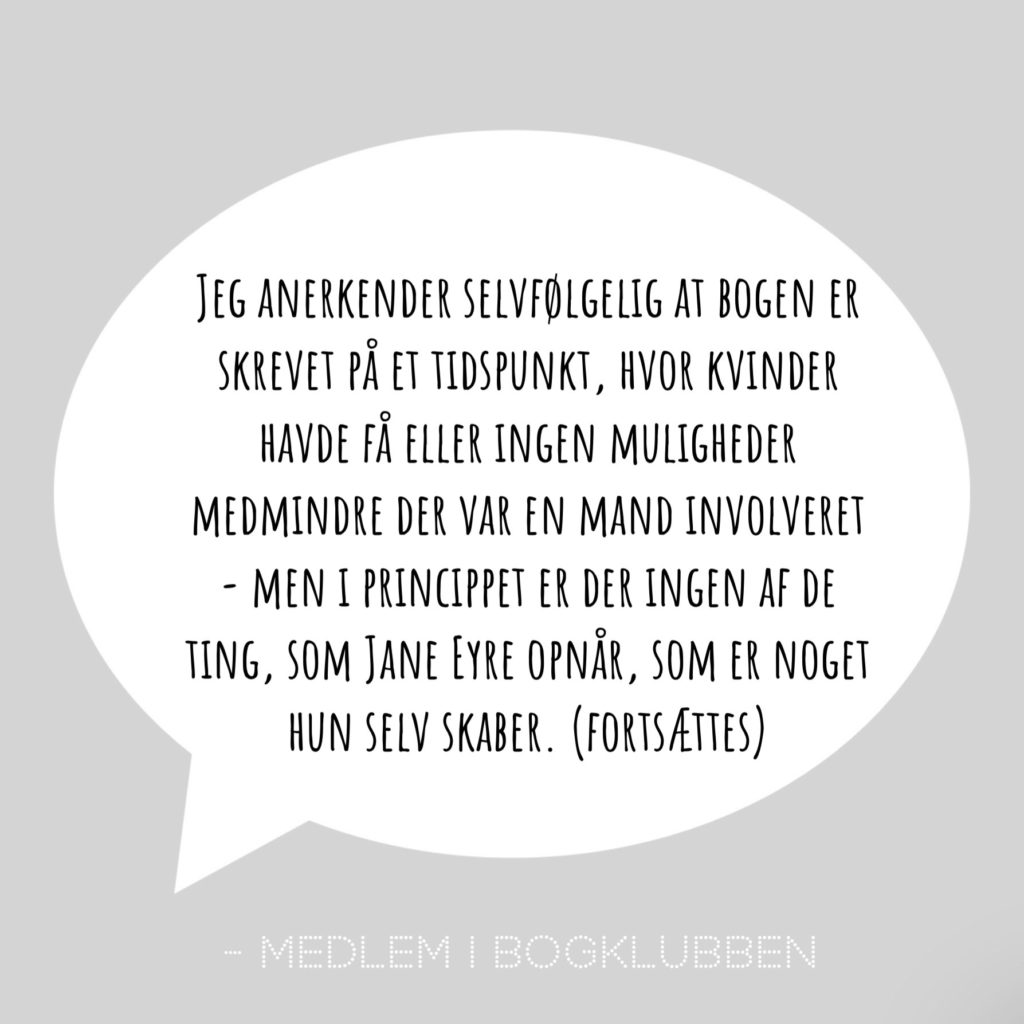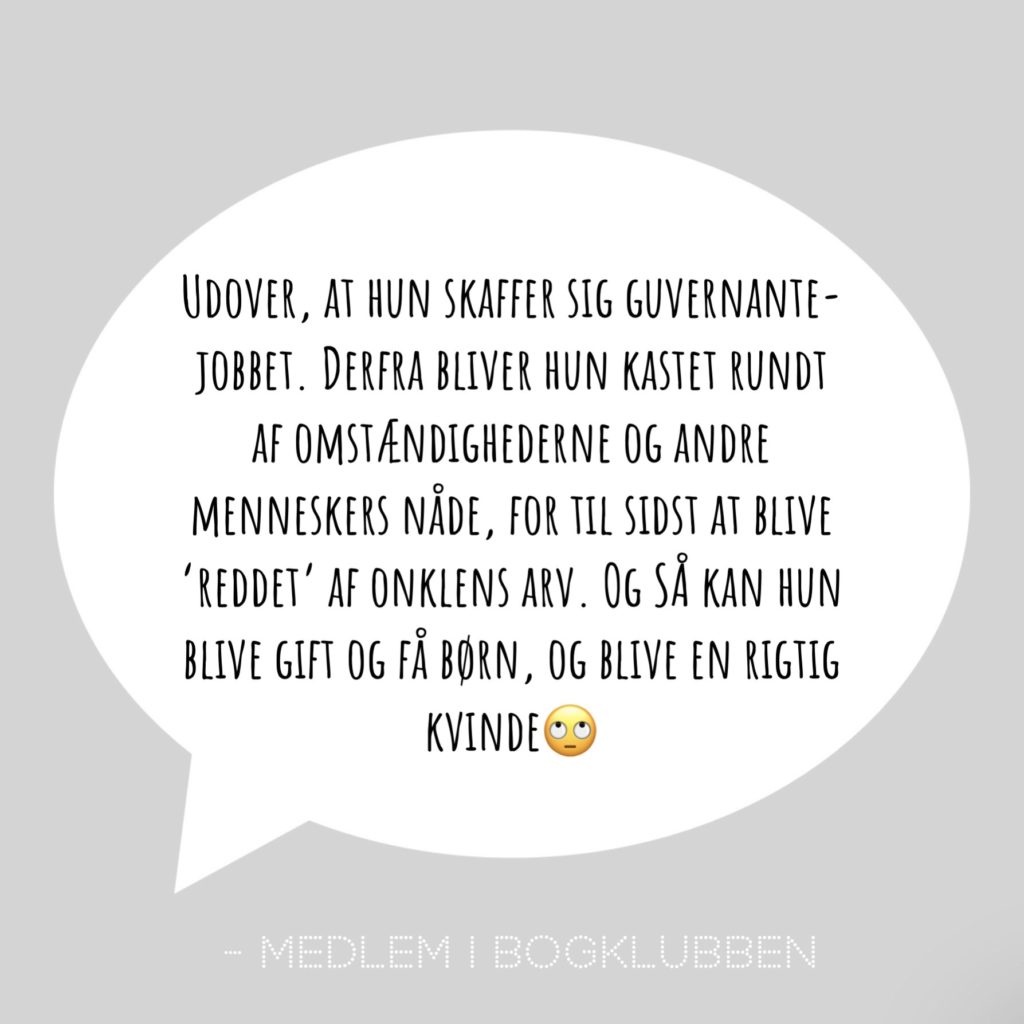 Jeg selv er ikke enig i udsagnet; jeg synes at hun kæmper for de ting hun vil have så vidt det er muligt: hun siger fra overfor sin tante, kæmper for at komme i skole, arbejder hårdt, søger videre i er nyt job, siger fra over for Rochester, begiver sig afsted på egen hånd, og siger fra overfor endnu en mand. Jeg tror ikke, at der var mere hun kunne have gjort og opnået som tiderne var den gang.
Men det er netop det, der gør det sjovt at læse bøger sammen: vi har så forskellige opfattelser af bøgerne.
Jeg vil lige dele en af mine yndlingsepisoder fra mangaversionen af Jane Eyre: da hun tegner sit eget portræt og sammenligner det med Blanche Ingrams portræt for at minde sig selv om, at hun må forblive uelsket, synes jeg er så fint fremført. Det er for mig en stærk scene og den kommer virkelig til sin ret i en grafisk version.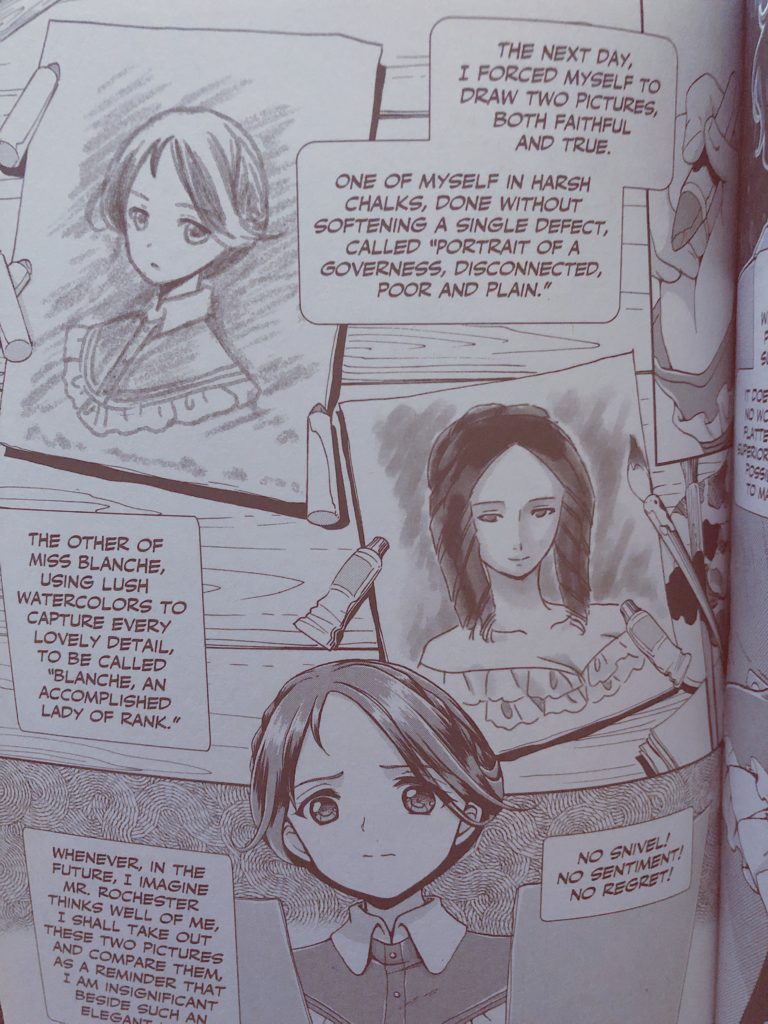 Jeg har tidligere anmeldt romanen og manga-klassikeren.
Om bogklubben
Bookworm's Bookclub er en virtuel bogklub, som alle kan deltage i. Vi er i skrivende stund 170 medlemmer, og vi snakker om bøger primært i vores  facebook-gruppe og vi deler vores læseoplevelser på Instagram med #bookwormsbookclubdk. Du kan læse mere om bogklubben HER. Her i september læser vi Merete Pryds Helles 'Vandpest & Jorden står til evig tid' og til oktober læser vi 'The Children of blood and bone: Solstenen'.