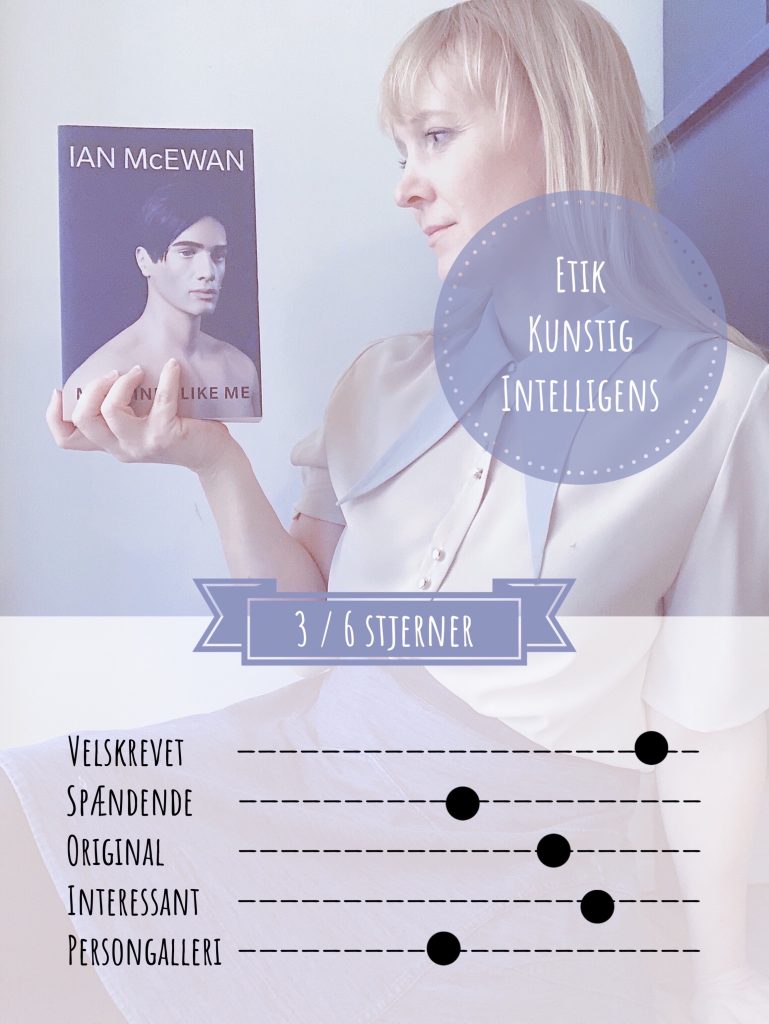 En eftertænksom roman om kunstig intelligens og kunstige følelser.
Titel: Machines like me
Forfatter: Ian McEwan
Sådan blev bogen min: jeg har købt den.
I en alternativ virkelighed i 1980erne, hvor Thatcher har tabt Falklandskrigen og arbejdsløsheden har ramt England hårdt, er kunstig intelligens blevet en naturlig del af livet. Den middelmådige Charlie arver en sum penge og køber spontant en robot – primært for at imponere pigen, der bor ovenpå; hvis de sammen indkoder robottens personlighed, kan det måske knytte dem sammen?
Ian McEwan virkede som det sikre valg til årets første bog. Desværre blev jeg lidt skuffet. Ikke fordi det er en dårlig bog – den var både interessant og tankevækkende. Men også lidt tung og til tider decideret kedelig. Problemet for mig lå i, at den alternative virkelighed og den politiske situation bliver beskrevet meget detaljeret gennem bogen uden at bidrage til historien. Tværtimod fjerner det fokus fra plottet, som er det spændende (syntes jeg). Verdensopbygningen ville have fungeret bedre med små hints man selv kunne sætte sammen til en større helhed, i stedet for side efter side, der minder mest om en tør historielektion.
Historien om robotten, Adam, er meget tankevækkende og fint udført. Ja, Charlie køber en robot, men ejer han den virkelig? Er Adam hans tjener, ven, rollemodel eller konkurrent? Charlie, der har dasket formålsløst gennem livet med en grå neutralitet, kan ikke andet end at fremstå middelmådig og ligegyldig overfor den perfekte Adam, der hævder at have store følelser og skriver haiku-digte til Charlies kæreste. Som Adams følelsesliv udvikler sig, kommer Charlie til at virke mere og mere som en maskine.
I feel things profoundly. More than I can say.
Ian McEwan har som sædvanligt sammensat en velskrevet og unik bog fyldt med finurlige tankespind, hvis lige sjældent ses. Hvis man ser bort fra de langtrukne historielektioner, var det en rigtig god læseoplevelse. Han kan altid overraske mig med sine plot og temaer, og jeg glæder mig til at se, hvad han finder på til sin næste bog.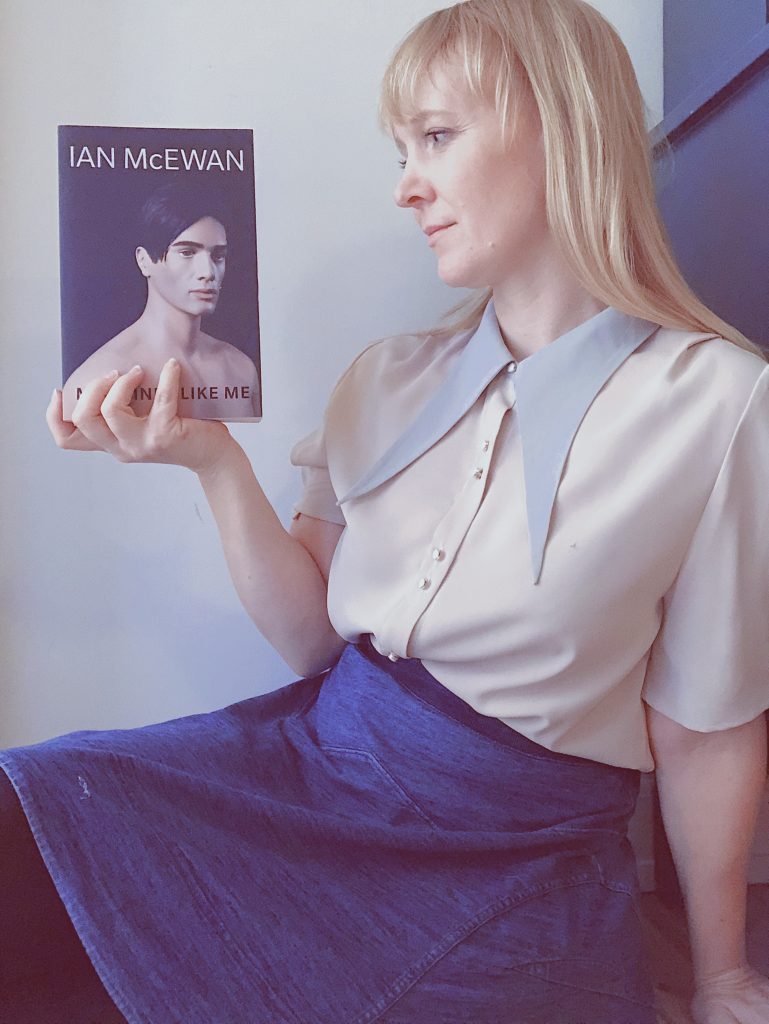 Top: Colette Shirt (Dusty Pink) fra Miss Patina