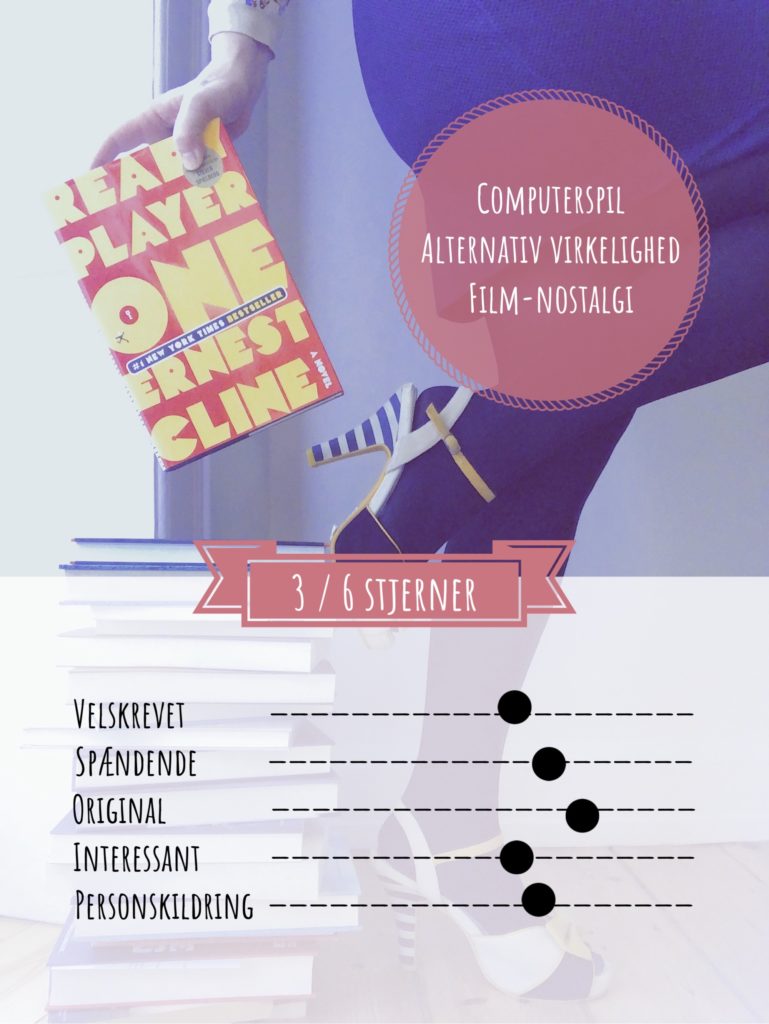 Titel: Ready player one
Forfatter: Ernest Cline
Sådan blev bogen min: jeg fik den i julegave
Vi befinder os i 2044, hvor verden er hård og brutal. Wade flygter fra sit liv til en alternativ virkelighed: the OASIS hvor man kan være og se ud præcis som man ønsker. Halliday, skaberen af the OASIS, har testamenteret sin formue til den, der kan finde det æg han har gemt i universet. Wade har trænet til denne mission næsten hele sit liv: han kan fx alle Hallidays yndlings film udenad og kender til detaljer fra hans privatliv.
Ready player one er en original og gennemført bog med et fascinerende univers. Den er en hyldest til 80'er og 90'er film og en kæmpe high five til at bruge sin tid foran en skærm. Den er fyldt med nostalgi og jeg kan godt forstå, hvorfor den er elsket af så mange.
Det er en interessant historie om venskab og jeg elskede den dimension i bogen, hvor personerne næsten kun mødes i den virtuelle verden, hvor de kan skjule hvem de er i virkeligheden. Det fungerede virkelig godt.
Så hvorfor så kun 3 stjerner? Det er svært for mig at forklare: der var ikke meget jeg kunne sætte fingeren på … romanen er unik, underholdende og interessant. Den var bare ikke noget for mig og jeg blev aldrig rigtig grebet af historien eller følelsesmæssigt investeret i karaktererne. Jeg tænkte ikke på den når jeg var væk fra den og der kunne gå flere dage, hvor jeg glemte alt om den.
Den var 'good on paper' men kemien var der ikke. Alligevel kan jeg varmt anbefale den, hvis du synes, at den lyder interessant eller sjov.