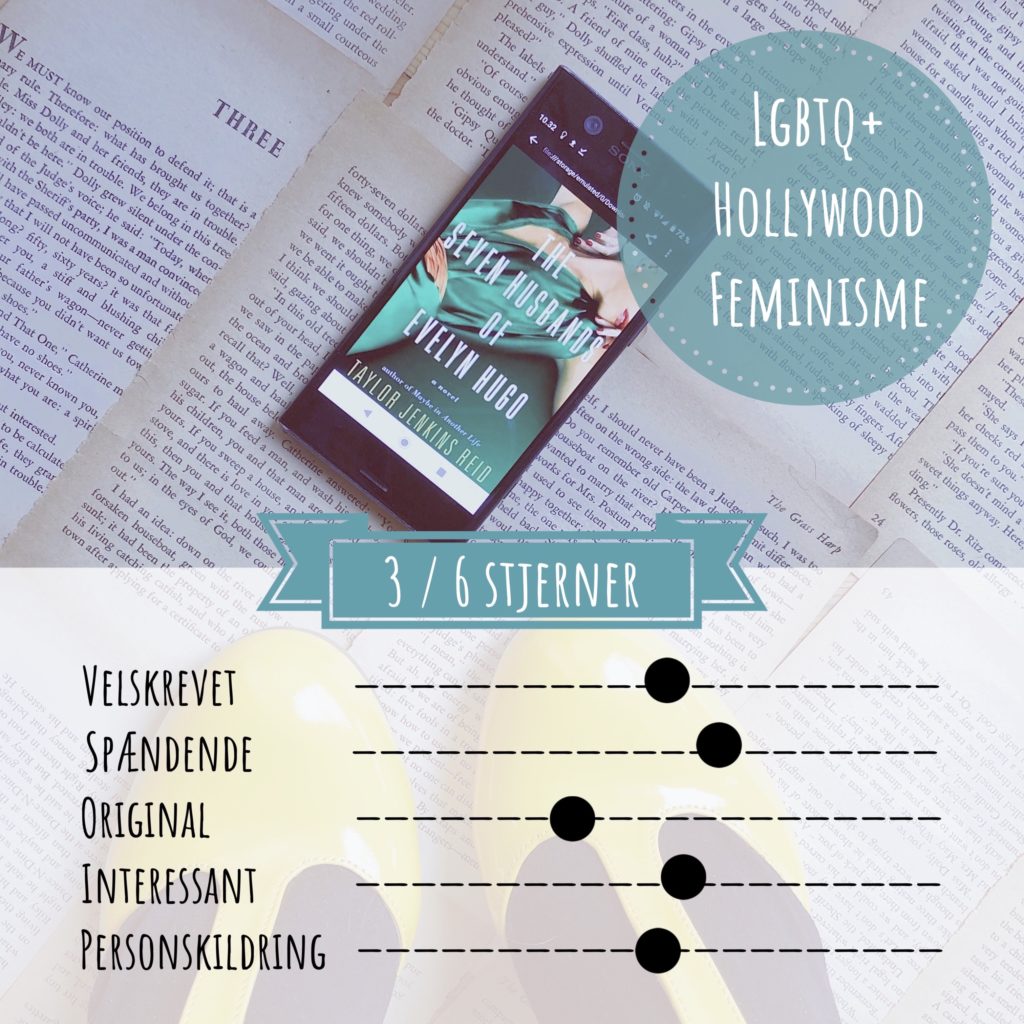 En let og underholdende bog om Hollywood og forbudt kærlighed.
Titel: The seven husbands of Evelyn Hugo
Forfattter: Taylor Jenkins Reid
Sådan blev bogen min: Jeg købte den via Audible
Den ukendte journalist, Monique, får, til sin store overraskelse, sit livs store chance, da den ældre Hollywood-stjerne, Evelyn Hugo, tilbyder hende sin livshistorie til en biografi. Evelyn er en legendarisk stjerne, der har været gift med 7 mænd. Men hvem var hendes store kærlighed i virkeligheden?
The seven husbands of Evelyn Hugo er klassisk opbygget: ung, usikker kvinde hører ældre erfaren kvindes historie og finder styrke og inspiration til at udvikle sig. Det er uden tvivl en underholdende historie, og det var interessant at læse en historie om livet som stjerne i Hollywood.
Jeg var grebet og underholdt hele vejen igennem – og fældede endda en lille bitte tåre mod slutningen. Men det er nok ikke en historie, der sætter sit præg hos mig. Den virkede for mig klichefyldt og irriterende overforklarende – især sidstnævnte er jeg meget allergisk overfor.
Karakterskildringen og fortællingen om forbudt kærlighed i Hollywood fungerede fint. Jeg var især begejstret for skildringen af Evelyn Hugo, som var befriende usympatisk og manipulerende samtidig med, at hun også er et godt og kærligt menneske.
Jeg anbefaler bogen som let underholdning og ikke så meget mere end det.