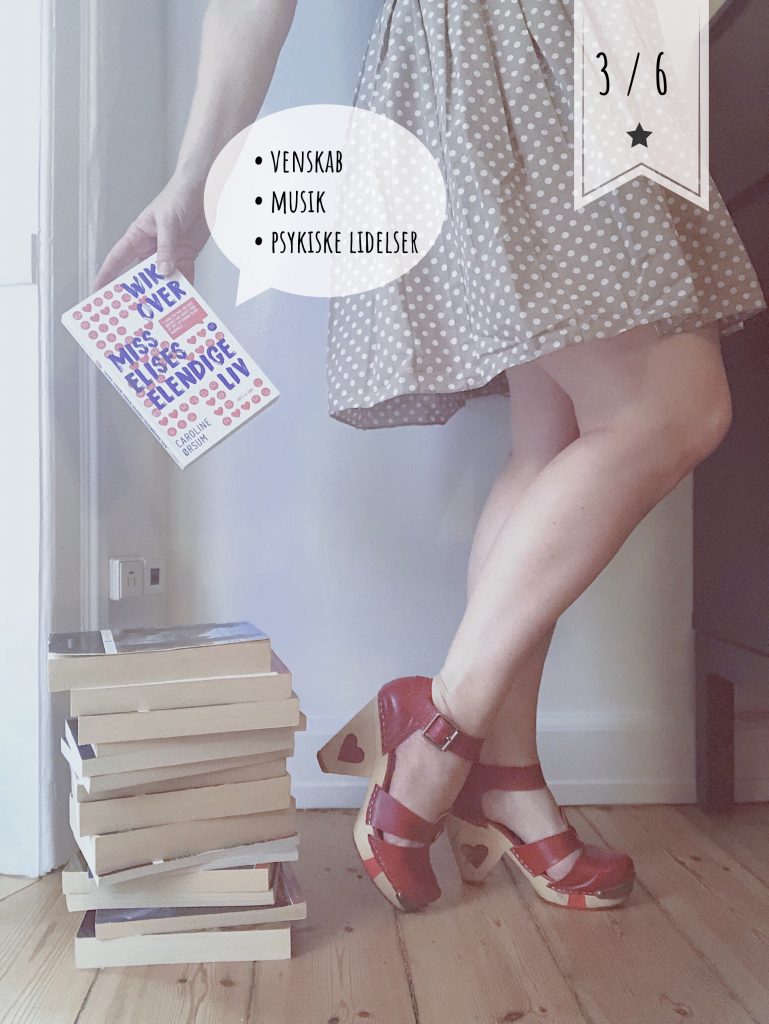 Titel: Wiki over Miss Elises elendige liv
Forfatter: Caroline Ørsum
Sådan blev bogen min: Anmeldereksemplar fra Rosinante & CO
Wiki over Miss Elises elendige liv handler om Elise, der er totalt fangirl og moderator på fansiden for bandet Pale Blue Horizons. Da bandet kommer til Danmark, skal hun mødes med de andre fans, hvilket skræmmer hende: nu vil de se, hvordan hun i virkeligheden er. Elise er nemlig overvægtig og psykisk syg. Hvilken diagnose hun har, får vi ikke at vide, andet end at hun bor på et hjem i starten af romanen og tager medicin.
Bogens struktur fungerede godt: hvert kapitel starter som en lille wiki med information om Elise. Jeg elsker, når forfattere er kreative på denne måde. Jeg er generelt glad for bøger, der belyser og italesætter psykiske lidelser. Jeg synes dog, at Wiki over Miss Elises elendige liv var alt for overfladisk, forhastet og utroværdig
Bogen betegnes som realisme, hvilket jeg har det svært ved: ja, vi bliver præsenteret for mentale lidelser og en pige i kørestol, men selve plottet var for sukkersødt og iscenesat: dele af handlingen virkede som noget, der kunne være sket i Beverly Hills.
For mig var bogen simpelthen for umoden. Ja, det er en ungdomsroman, men det er en genre der ellers leverer varen: tænk fx på hvor fint Angie Thomas gør det i The hate U give og On the come up.
Så alt i alt en lidt skuffende læseoplevelse, men måske noget for den unge læser, der bare leder efter hurtig underholdning med lidt mere dybde.
3 / 6 stjerner