There are many differences between a baby and an iPod. And one of the biggest is, no one's going to mug you for your baby.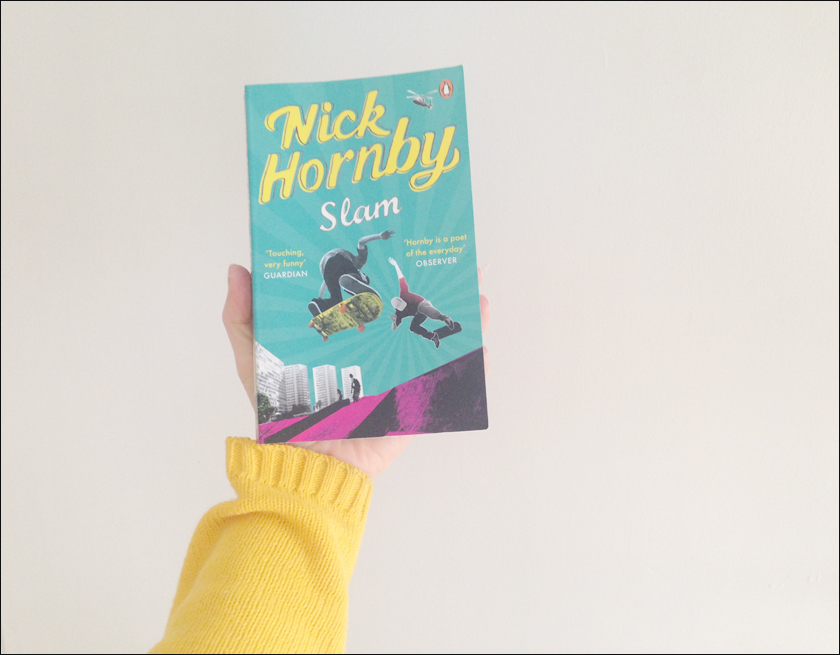 Title: Slam
Author: Nick Hornby
First Published: 2007
My Rating: 4 of 5 stars (average rating on Goodreads: 3:28)
I would recommend this book to: A reader in need of quality entertainment
The Beginning: So thing were ticking along quite nicely.
Feeling blue? Need some light bookish entertainment? Always trust Nick Hornby to deliver a nice little paperback with at least two days of laughter. His novels are perfect for in-between reads. You know, when you've just finished a chunkster novel and you need something light and easy before your next read? I had just finished The Forsyte Saga, when I started this one, and it was the perfect read at a time like that.
It was well written with some clever and funny remarks, and, asides from a few insignificant details that didn't really work for me, it was a very enjoyable read. The story is told from a teenager's perspective, and Hornby really nailed that one. There were many "Oh, yeah, I remember that"-moments, which is one of the best feelings a book can give you, if you ask me.
I don't know about you, but when parents do that pairing off thing to me, I decide on the spot that the person I'm being set up with is the biggest jerk in Britain. It wouldn't matter if she looked like Britney Spears used to look and thought that Hawk – Occupation: Skateboarder was the best book ever written. If it was Mum's idea, then I wasn't interested.