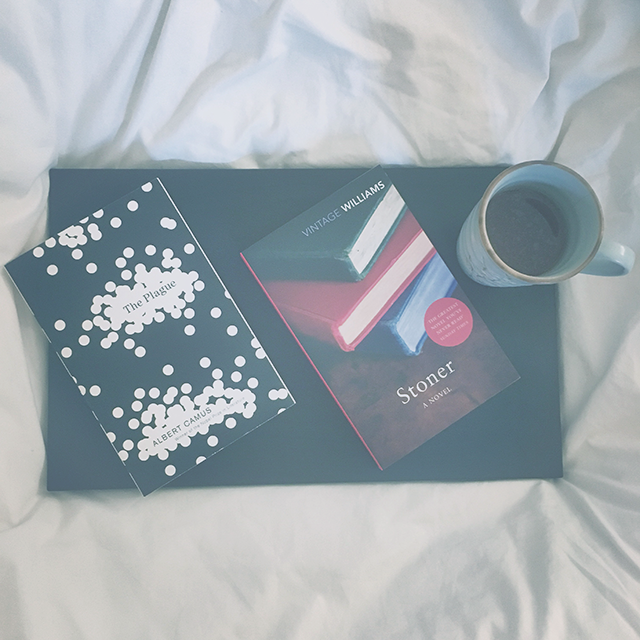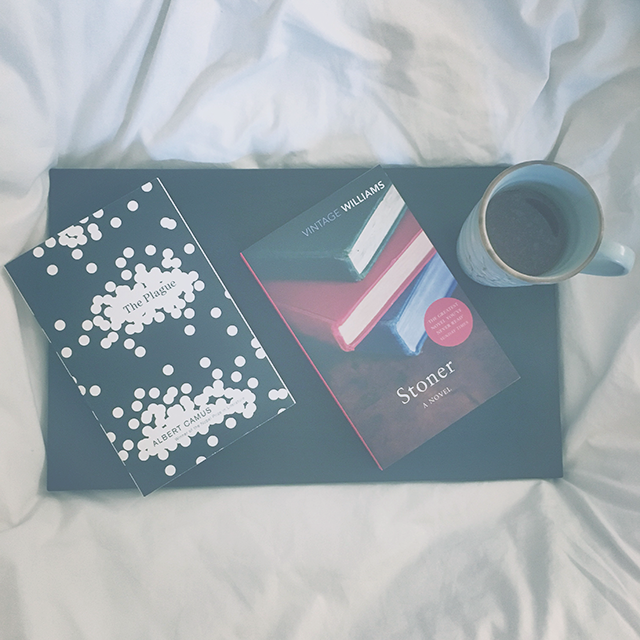 Til februar tænkte jeg, at vi skulle læse en nyere klassiker i Bookworm's Bookclub. Der er to bøger jeg længe har haft lyst til at læse, men aldrig rigtig er nået til: nemlig 'Pesten' (1947) af Albert Camus og 'Stoner' (1965) af John Williams.
Men hvilken skal vi læse? Det vil jeg lade være op til jer! I kan stemme på den bog I helst vil læse nederst på siden – men først lidt om de to bøger:
Om 'Pesten' (fra Plusbog):
PESTEN handler om et pestudbrud i den algierske havneby Oran. I begyndelsen dør rotter i hobetal, men efterhånden sættes alle indbyggere i karantæne. En lokal læge kæmper en brav kamp for beboerne i byen. Mange vælger at gå op imod den dødsdom, der hænger over byen ved at forsøge at skabe livskvalitet under de værste betingelser eller give de syge en værdig død. Romanen demonstrerer således, at der findes en human eksistentialisme.
Om 'Stoner' (fra Plusbog):
William Stoner bliver i slutningen af det nittende århundrede født ind i en fattig bondefamilie i Missouri, USA. Som ung går han på landbrugsskole, men drages af litteraturens verden. Han vælger det akademiske liv som lærer, hvor bøgerne forbliver hans faste holdepunkt – også når modgang og skuffelser truer med at ødelægge hans tilværelse og karriere.
Stoner er et fascinerende, velskrevet og rørende portræt af en helt almindelig mand, hvis liv man ikke kan undgå at blive berørt af. Det er en roman om identitet, om livet og om de valg, vi træffer.
Så skal der stemmes (afstemningen lukker 3. januar):