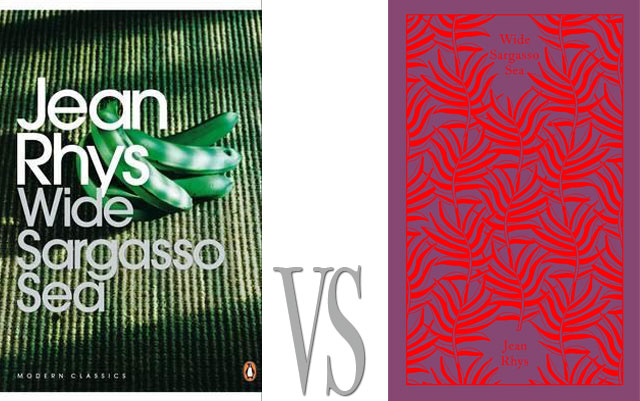 Læste for nylig en forrygende anmeldelse af Wide Sargasso Sea hos Thought in Purplue, og besluttede mig for at købe bogen hurtigst muligt (læs: når jeg har besluttet mig for en udgave). Bogen lyder helt formidabel: Den er fra 1966 og fortæller historien om The Madwoman in the Attic i Jane Eyre. Dvs. en slags fan-fiction fra før der var noget, der hed fan-fiction.
Det evige dilemma: hvilken udgave skal jeg investere i? Normalt ville jeg uden at blinke gå efter Penguin Clothbound Classics (til højre), men der er et eller andet over farvesammensætningen, der generer mig. Får lidt hovedpine af at se for længe på den. Og der er noget rart og roligt over designet på Modern Classics-udgaven (også Penguin). Og som i øvrigt er 40 kr. billigere. Men jeg elsker bare Clothbound-serien! *suk*
Hvad synes du? Hvilken ville du vælge?