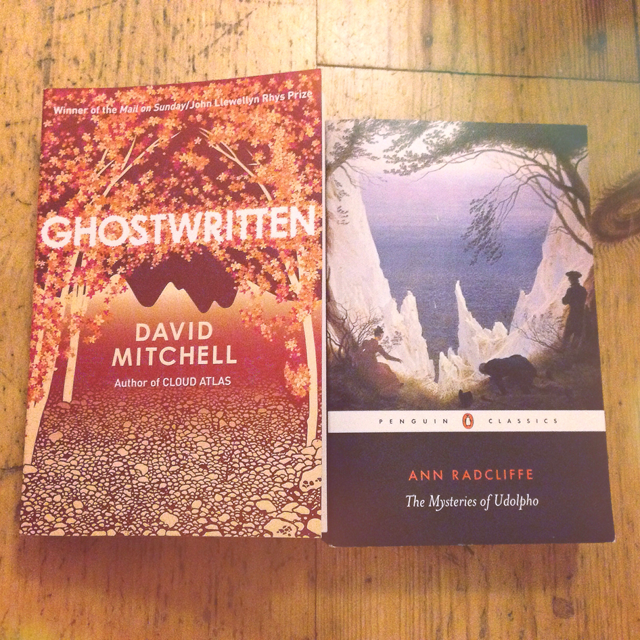 I started David Mitchells' Ghostwritten a few days ago. I was a bit worried that it would disappoint me. The last hyped book I've read was Donna Tartt's The Goldfinch, which I detested while everyone else seemed to love it. Everybody loves David Mitchel, and in this case I can see why! I've only read about 50 pages so far, but I love it! I want to lock myself into a tiny room and throw away the key and just read and read. It's so bloody good I want to marry it and have its book-babies.
I'm listening to Ann Radcliffe's The Mysteries of Udolpho on audio. It's been a month and a half since I started it and I've still got 7 hours left! It's quite good, but I've had enough of fainting damsels in distress by now. I'm ready to move on – but I still think I'll actually miss it when it's over. When you take this long to finish a book, it becomes part of your life and it's always a bit sad to see it go.
As always, I'm hopelessly behind on my book reviews. I have three finished books waiting to be reviewed: The new Shopaholic, David Moody's Them or Us and Maren Uthaug's new book which Lindhardt & Ringhof were kind enough to send to me. I want to review them while I still remember the details, but book reviews are not to be rushed, they take time and contemplation.
What about you, what are you currently reading?