It's been a long time since I've done a Looks-I-Like post. That's not because I haven't liked any looks. I guess I've been trying to bring more quality into each blog post, showing more than just one picture and write a bit more. I don't know if anyone have noticed the difference, but I've felt the difference. I've grown even fonder of blogging now that I'm giving a little piece – however small – of myself each time I post a blog update. So instead of posting a look I like once a week as I used to, there'll probably be a post once a month or so with a small selection of the looks I've liked since the last time. And we're starting today with three looks.
This first look is my favorite of the three. These gorgeous green nuances are to die for! The dress is absolutely stunning and the setting is so beautiful. It looks like a summer evening – perhaps after a rain shower in the woods – the colors are that strong and deep. Make sure you check out her blog Kitsune Kun – it's one of my favorites! Her style is so colorful and creative.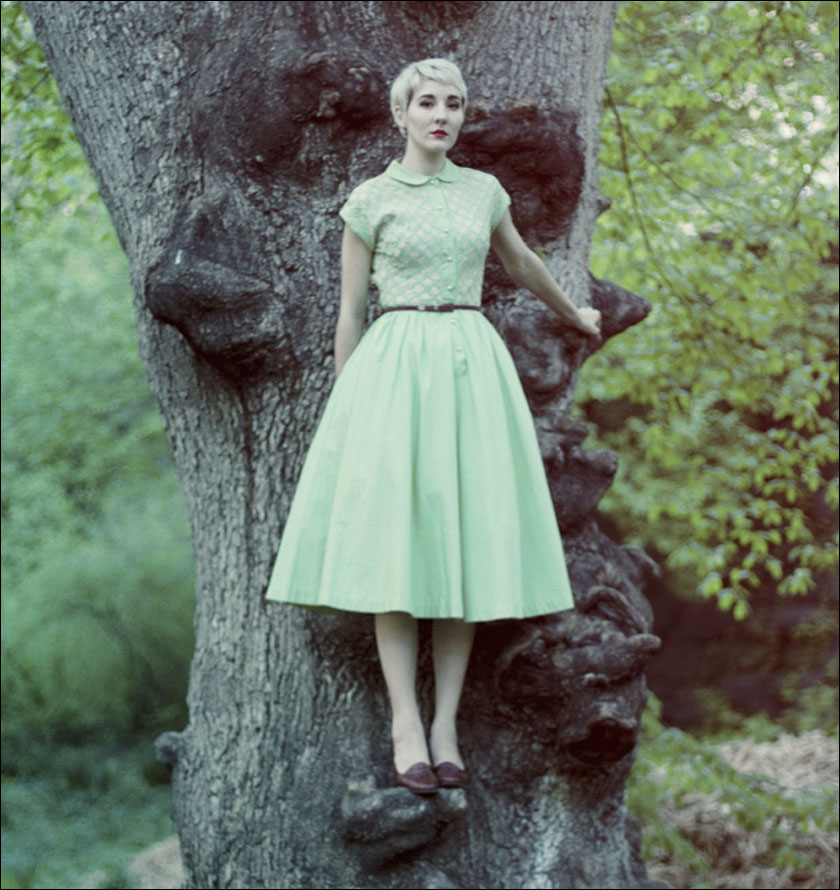 The next look is a bit old actually (from April I think) but I just had to show you these gorgeous pastels! So pretty! And how often do you see purple and baby/mint green together? But it makes beautiful sense. The look is from the blog Cosette Munch, which has actually featured as Looks I Like before: A Decade in Blue.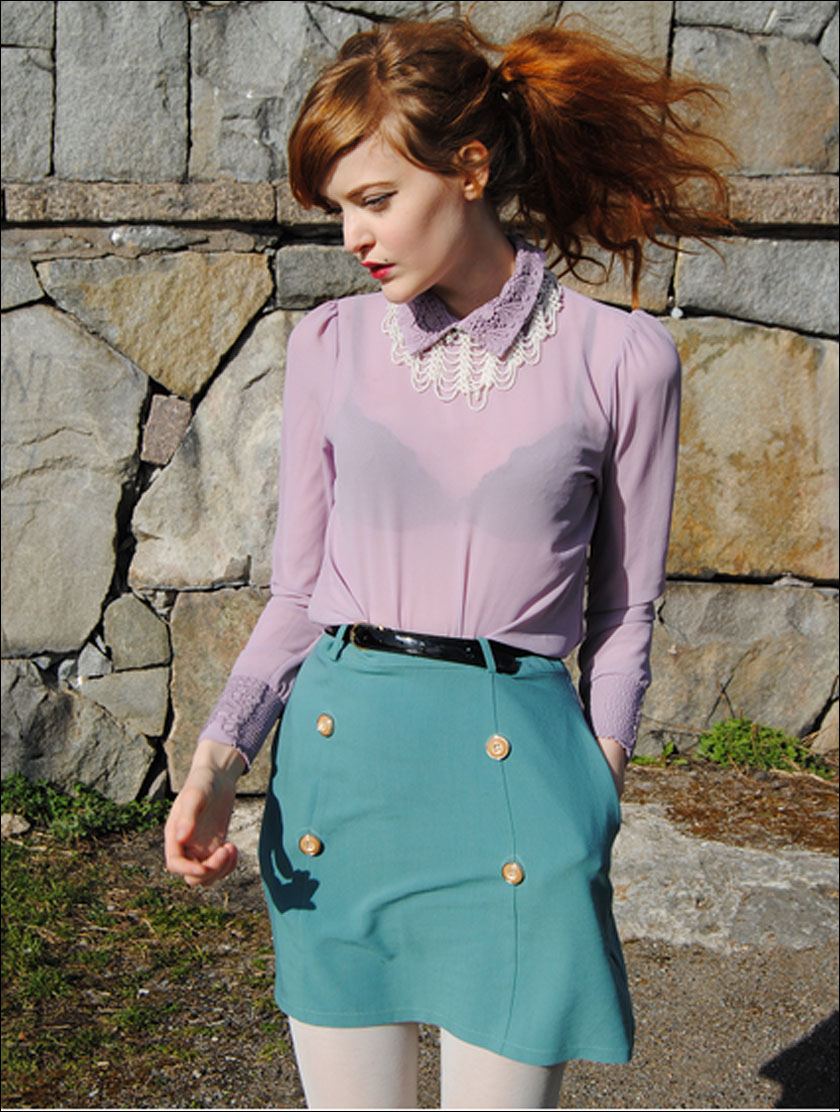 Are you as excited about The Great Gatsby as I am? I love the book, the movie with Robert Redford, and I'm exited not only by the new movie, but also by the many 20s inspired looks that are popping up here and there. I don't think it's a look I could pull off, but I'm really excited about the creativity and inspiration I can see in other bloggers. What I really like about the look below is that it's just a 'normal' dress accessorized with 20s inspired jewelry. See the original look on the blog Voila!.