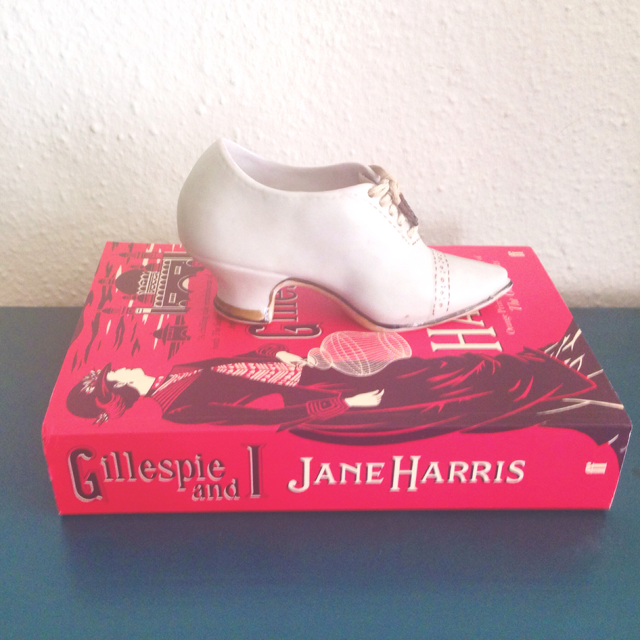 Title: Gillespie and I
Author: Jane Harris
First Published: 2012
My Rating: 2 of 5 stars (average rating on Goodreads: 3.80)
The Beginning: It would appear that I am to be the first to write a book on Gillespie.
This book was a real struggle for me. It's not bad. Not bad at all. I can see why many people would like it. But it's not for me. Harriet Baxter befriends a family, the Gillespies. A tragedy occurs and she is accused of the horrible crime.
The plot was thrilling enough, but it made me cringe. I felt awful while reading this book. For one thing, I truly despised Harriet. She was SO annoying. She doesn't just befriend the Gillespie family; she intrudes on their lives. She's that annoying friend that won't go away. I wanted to scream at her 'Get a life! Leave this family alone!'. What she 'forgets' to mention in her account is that she's got the hots for Mr. Gillespie.
That's about the first uncomfortable half of the story. Then the tragedy happens and Harriet is accused of the crime. The rest of the novel takes place in Court. And I detest Court novels (except The Children Act – that one is brilliant). We do get a few uncomfortable glimpses of Harriet Baxter as an old woman looking back. And she's completely bonkers. I was so embarrassed on her behalf.
Harriet is probably the most self-righteous protagonist I've ever encountered. Usually her type of character is placed somewhere in the background, say, in a Jane Austen novel (where she belongs, if you ask me).