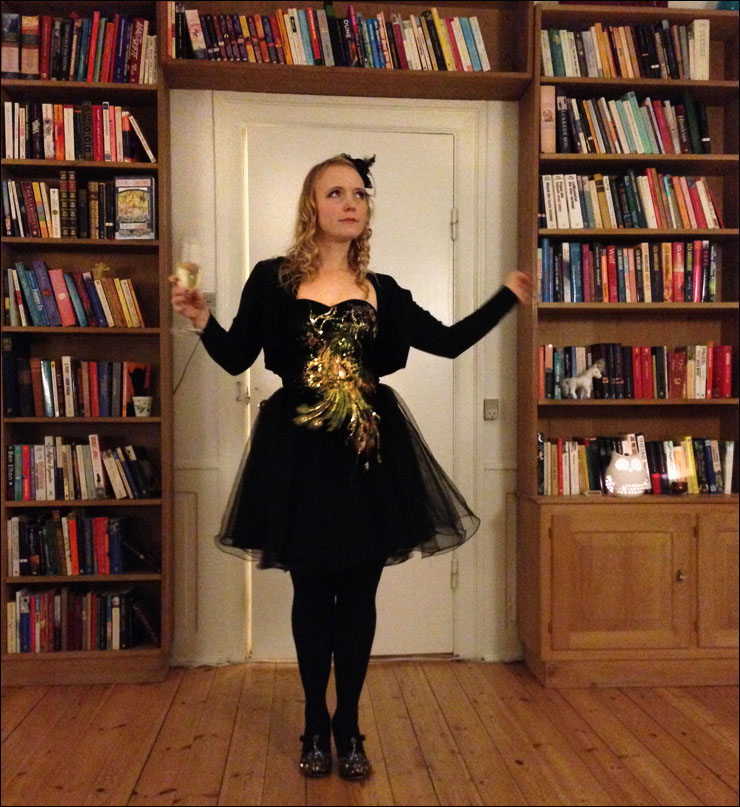 Happy new year everybody! I hope you all had a great night and aren't too hungover today? Mr. Boyfriend and I had some friends and their kids over, we had so much fun dancing and drinking champagne. I wore my Perfect Poise Peacock Dress from Modcloth and shoes from Irregular Choice.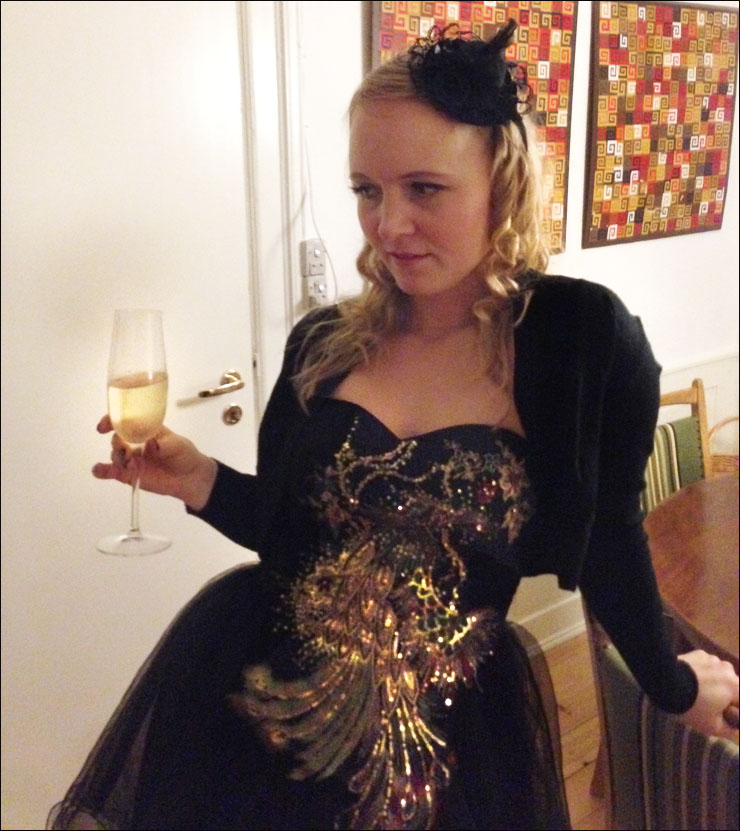 Here're some posts from Instagram (you can follow me here):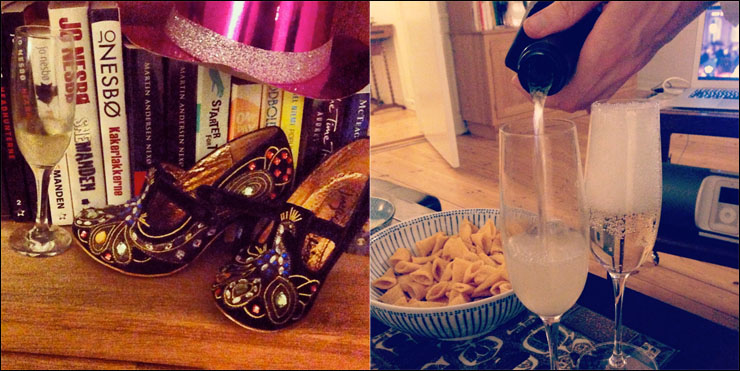 I wore this dress once before, about a month ago, I just never got around to showing to pics.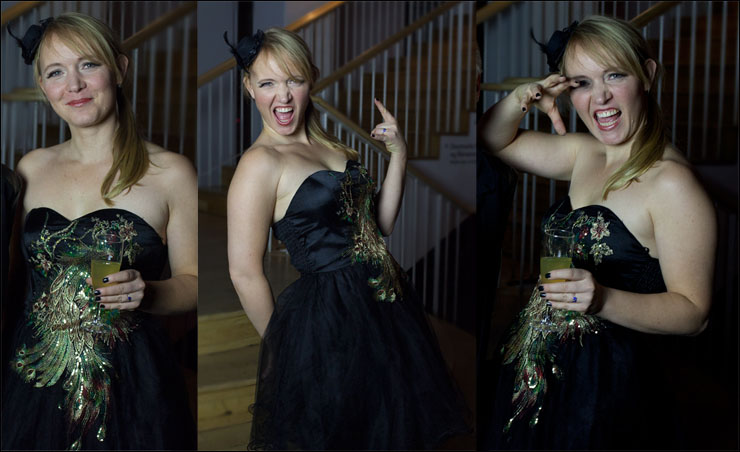 The pics were taken at our Christmas party at work. It was quite fancy – with a red carpet and everything. At this party, I styled the dress with Anna Sui shoes and my second hand Edith & Ella jacket (which I wore in a previous post).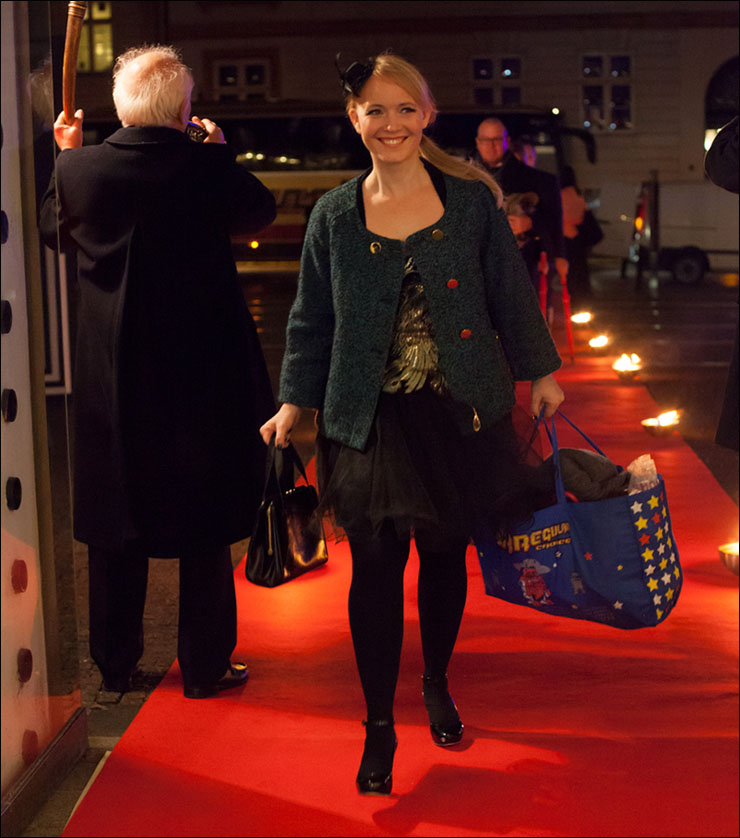 Now I'm gonna feed of my hangover with some leftover snacks. I can't believe I'm starting work again tomorrow, I feel like I've been gone forever!
Take care!