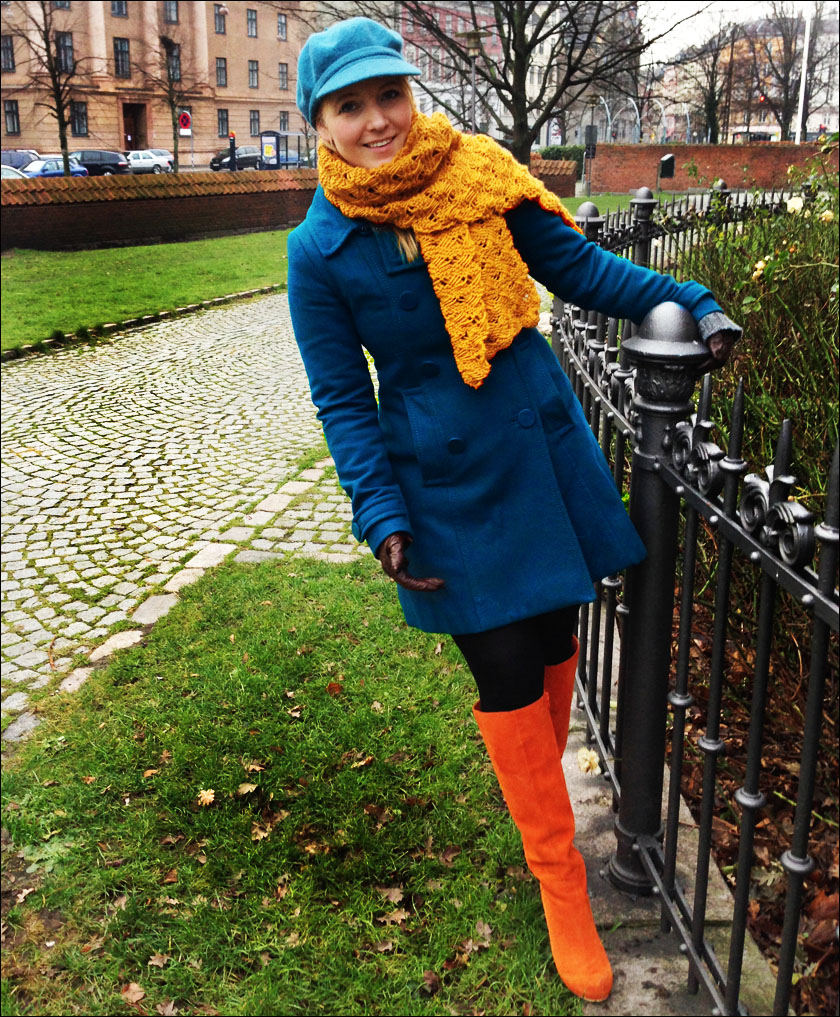 Here's something I'd never thought I'd do: An outfit with DIY! I've never been any good at sewing, though I've always enjoyed having something to do while listening to audiobooks. After years of weird knitting failures, I've reached a point where it's not just fun to do, I've actually become good at it, making things that are wearable. The proof is in these pictures: I've been working on the mustard scarf for the past month and finished it Friday night. I'm really satisfied with the finishing result: I think the golden mustard is such a cheerful color in these dark and grey winter days.
The coat is a very old thing from H&M. I've been wearing it for 4 winters now, and I think my heart will break if I ever have to part with it – I love the color so much. I like how it looks with the mustard scarf and the orange Lola Ramona boots (which I also wore here).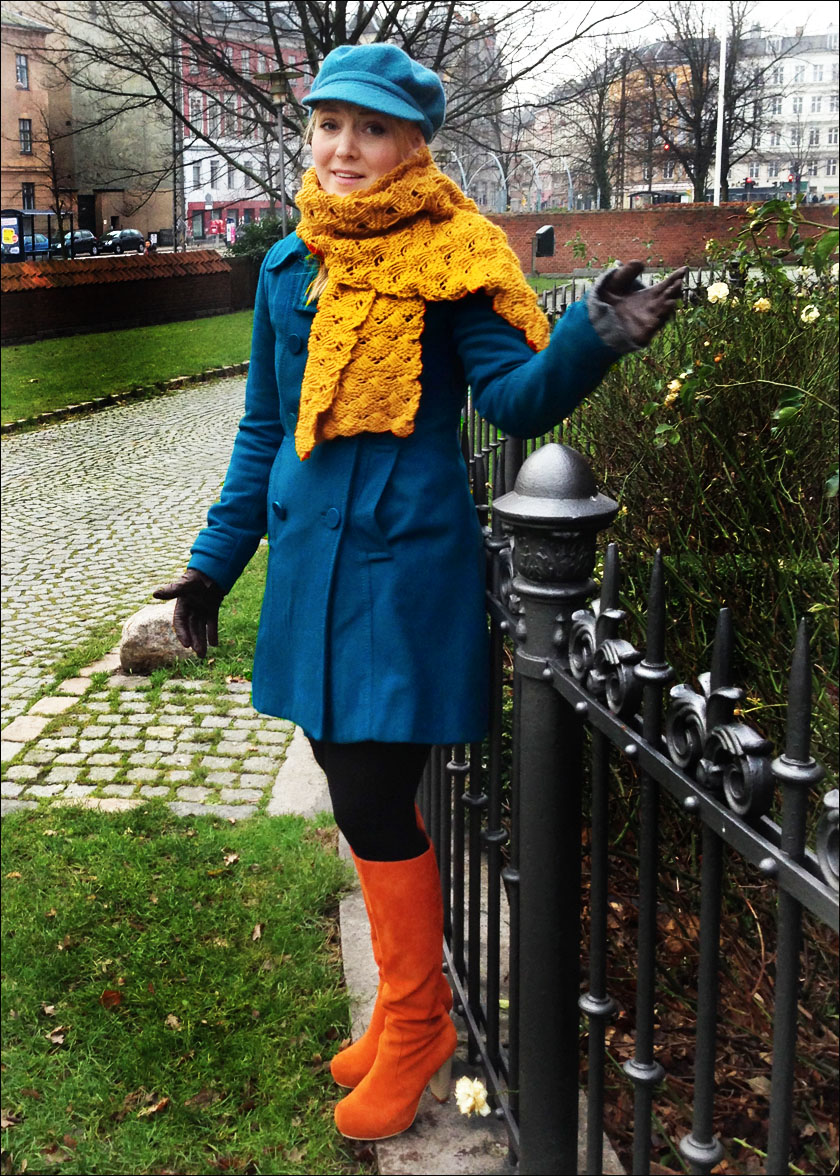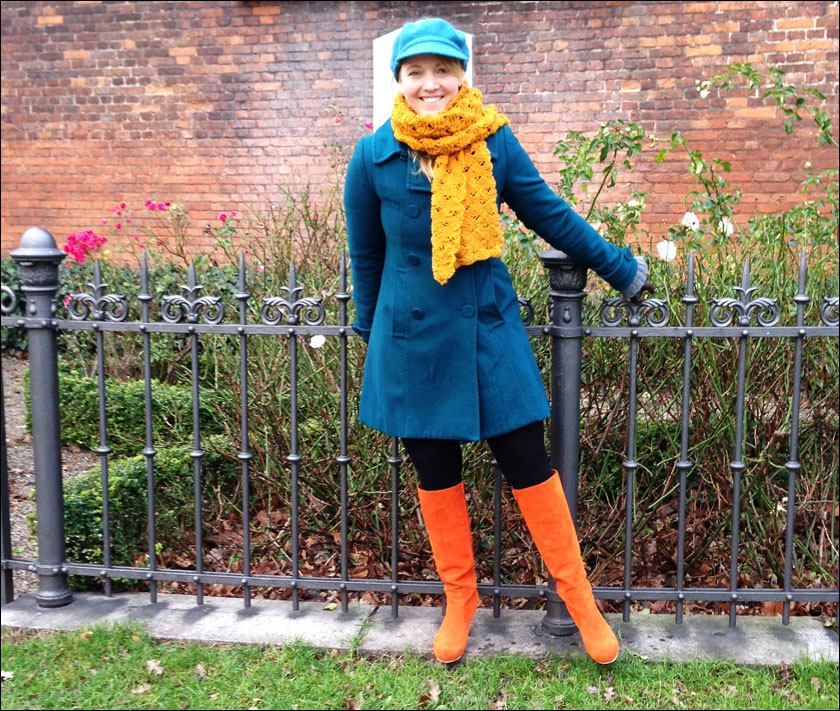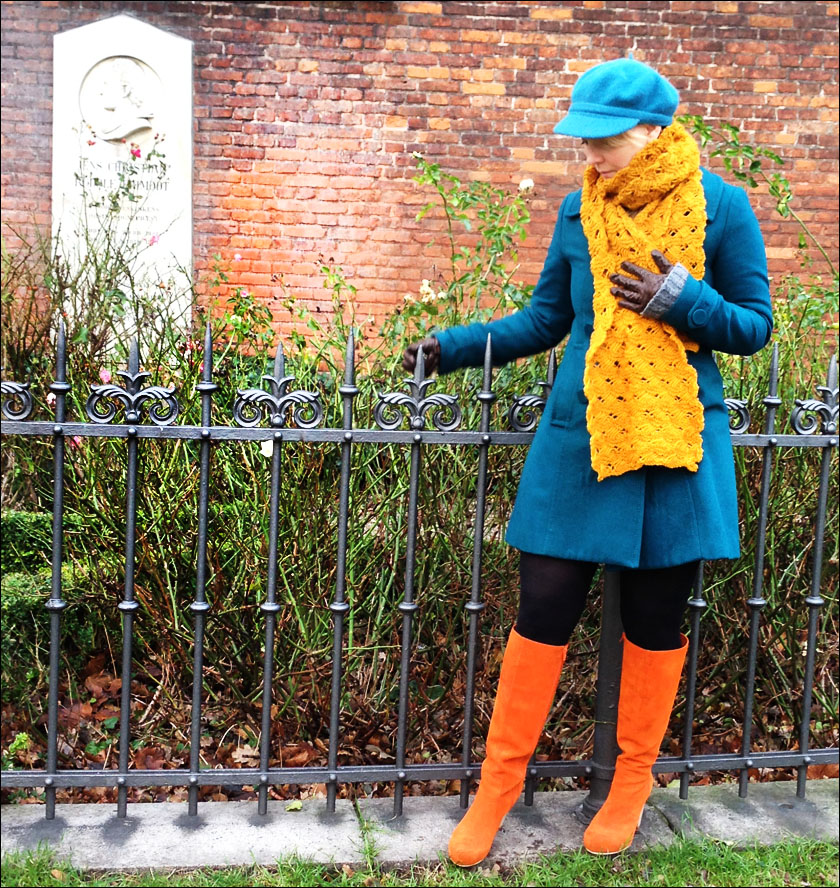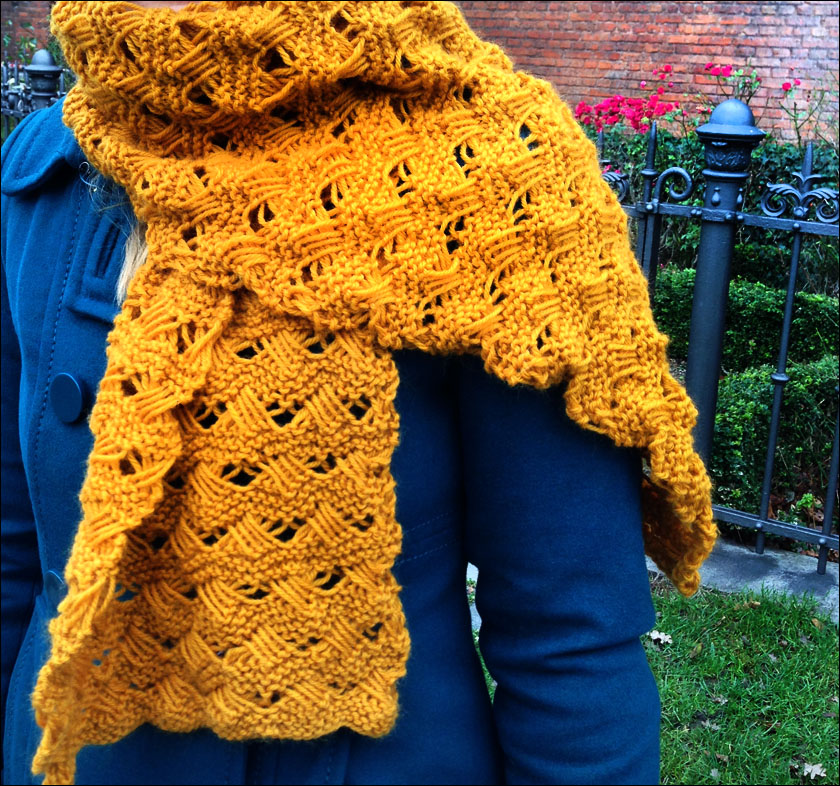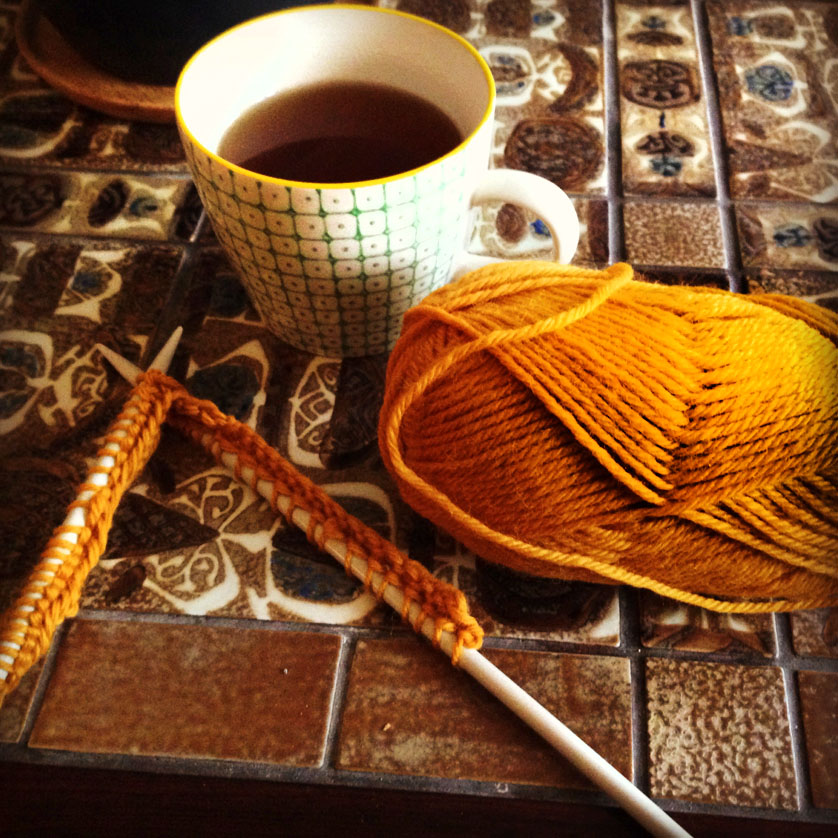 Here you can see the beginning of the mustard scarf. Working on this project has almost been a greater pleasure than wearing it. The pattern is called Indian Cross Stitch – the link takes you to a great YouTube video that shows and explains the pattern step by step. It's actually quite easy to do once you get the hang of it (that is, if you are already familiar with basic knitting).
And here's my greatest knitting-achievement so far: a sweater! No, not just a sweater, but a sweater that is actually wearable! I'm really proud of this. I won't try and pretend that this was easy. It was damned difficult! It's taken over a year to finish and I've cursed the project more times than I can remember. But all is well that ends well: I really got a kick out of finishing it! I feel like I can do anything I set my mind on now. If you want to try for yourself, you can get the pattern for free here: Drops Design – enter at own risk!