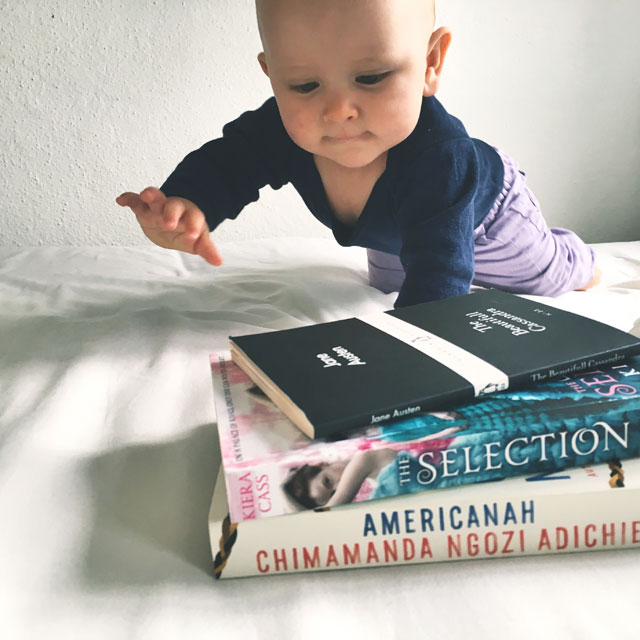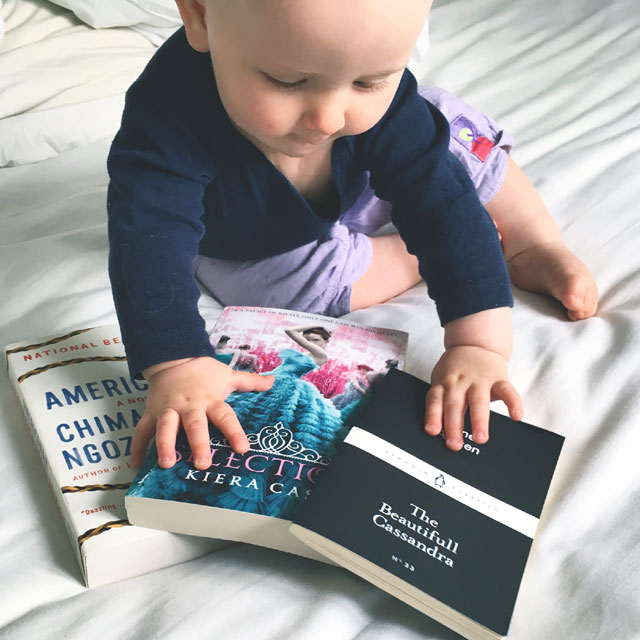 Har lige været en tur i Svendborg i et skønt træhus med udsigt over noget vand. Glad og forventningsfuld pakkede jeg to bøger i tasken. Fik læst 21 sider. Det er sgu hårdt at rejse med en baby.
I juli læste jeg: 3 meget forskellige bøger: den tankevækkende Americanah, den fjollede The Beautifull Casandra og den underholdende letvægter The Selection.
Bedste læseoplevelse: Helt klart 'Americanah'.
Mest skuffende læseoplevelse: Det må være 'The Selection'. Selvom jeg for det meste nød den, mistede jeg alligevel interessen til sidst, og har absolut intet behov for at læse videre i serien. Havde ellers håbet, at den kunne blive min næste 'guilty pleasure' serie. Selvom jeg egentlig er imod konceptet guilty pleasure.
Nye bøger: 5 stk. Og der er flere på vej med posten. Det var virkelig ikke meningen.
Mest populære blogindlæg: Helt klart min Frankenstein cover-battle. Tak fordi I tog så godt imod indlægget og delte jeres mening – der er flere battles på vej! Mine posts om at læse oversættelser og mine nye læsevaner blev også taget vældig godt imod – tak 🙂
Nu skal jeg læse: Jeg vil gerne give 'Daughter of Smoke & Bone' en chance til, og så skal jeg videre i 'Byen Brænder' (never ending story :-D). Og så er der noget nyt Harry Potter på vej til mig i posten som jeg ikke helt ved hvordan jeg skal forholde mig til …
Hvordan var din juli, har du fået læst noget godt?
---
English recap
I read three very different books in July: thought-provoking Americanah, silly The Beautifull Casandra and entertaining The Selection.
Did you read any good books in July?