Today I left work excited about the weekend, only to discover that our street was closed off and full of police men because they'd found some sort of unattended bag. I couldn't get home and had no idea how serious it was. I went from reassuring myself that it was probably nothing to thinking how I might sneak in and get my cats. I felt horrible knowing they were in there – I know I'm an overprotective crazy cat lady, but I can't help it.
Another thing that terrified me was the fact that I didn't have any books with me (apart from e-books and audios, but that's just not enough). So I hurried to Politikens Boghal, which has a very nice selection of English paperbacks. Unfortunately Jussi Adler Olsen was there signing books and the place was filled with middle-aged, cake-eating ladies. (Not that there's anything wrong with being a middle-aged, cake-eating lady – I look forward to becoming one myself some day). Instead I went to The Book Trader where I could snoop around the shelves on my own, kick off my shoes (high heels in book stores can be such a pain) and sit down on the floor if I felt like a break.
Here's what I bought: Colette's My Mother's House & Sido and Jojo Moyes' Me Before You – I've heard so much about this author and I thought it was about time I tried one myself.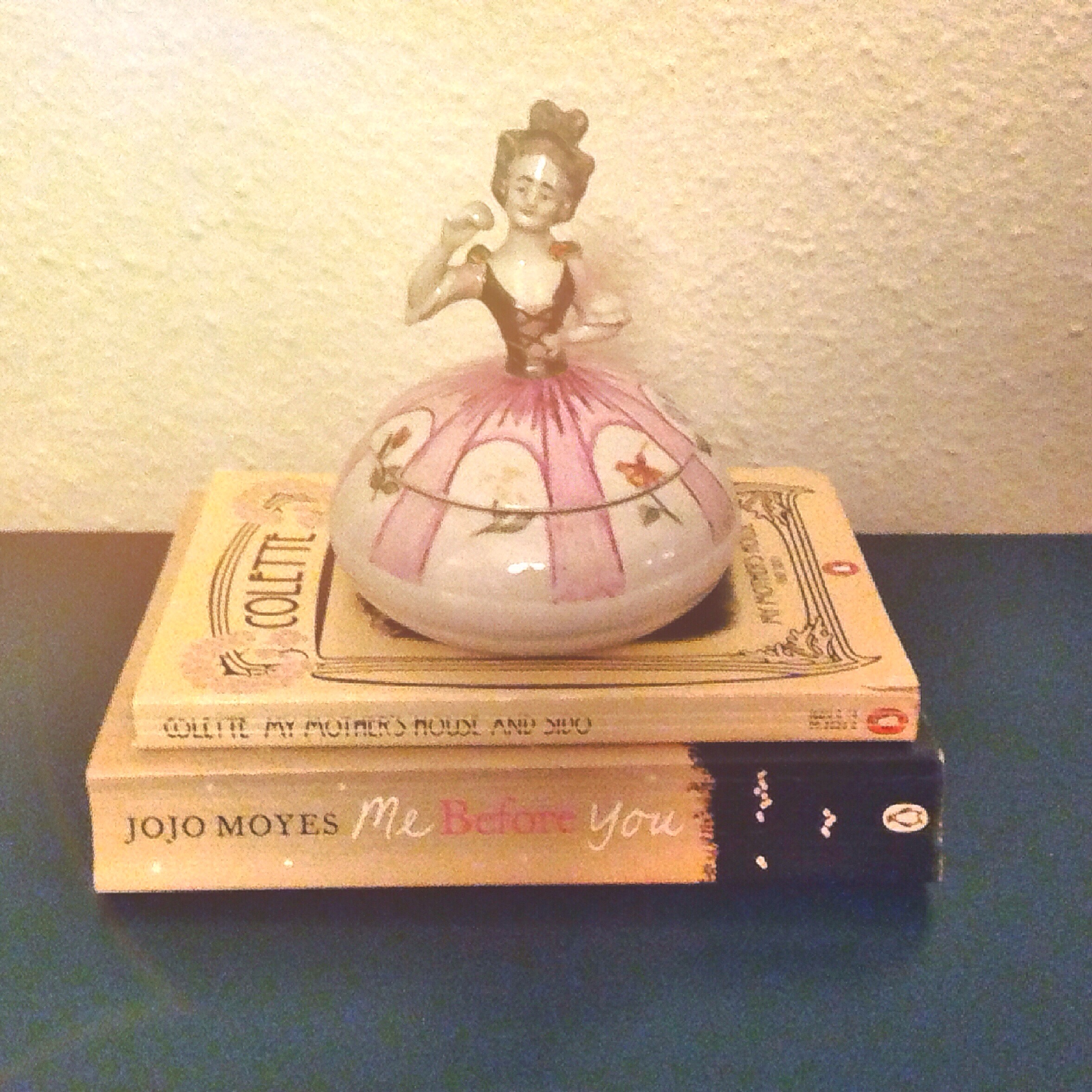 I never found out what happened with the bag – only that it was on the other side of our street, almost right across from where we live. I hope there'll be no more drama this weekend as it's Mr Boyfriend's birthday tomorrow. I hope you'll have a lovely weekend!