Christmas is never over, unless you want it to be… Christmas is a state of mind.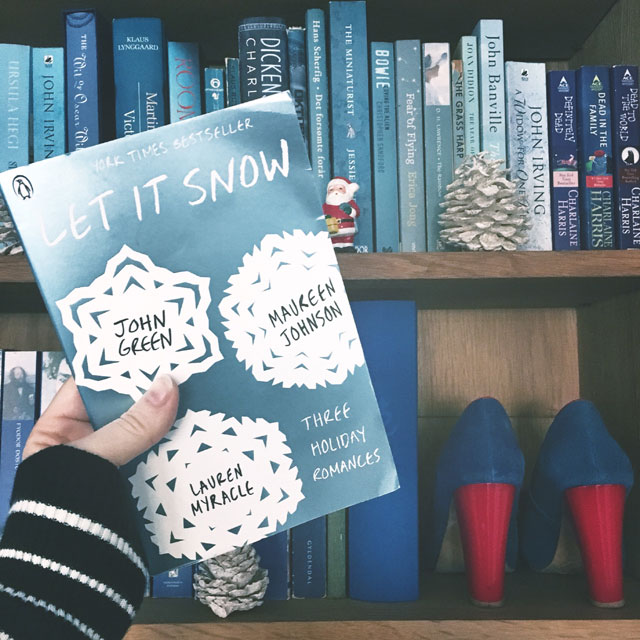 Titel: Let it Snow
Forfatter: John Green, Maureen Johnson og Lauren Myracle
Først udgivet: 2008
Antal sider: 354
Sådan starter den: It was the night before Christmas.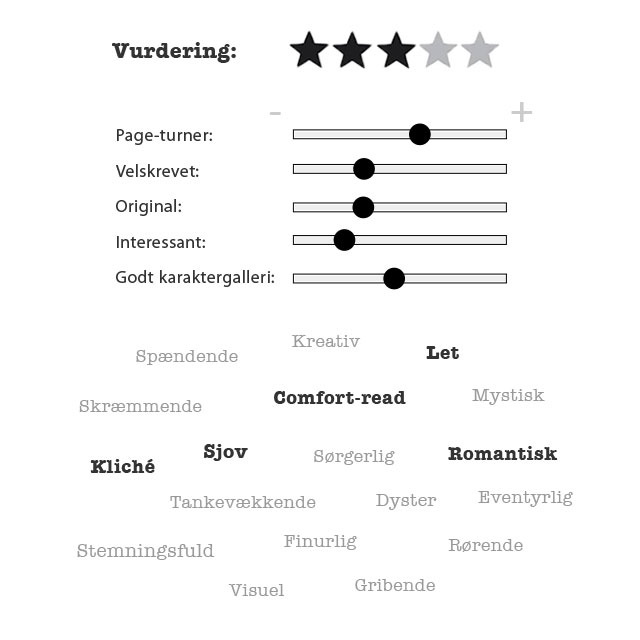 'Let it Snow' er tre små juleromancer, der alle foregår nogenlunde samtidig under en voldsom snestorm. De er alle tre lette, underholdende og perfekt hyggelæsning til decembers mørke dage.
Jeg kunne bedst lide den første novelle 'The Jubilee Express' af Maureen Johnson som havde en god julestemning. Den dyrkede i stor stil det med at komme fra sne og kulde ind i et varmt hjem med julepynt, kakao og rare mennesker. Historien var sød, sjov og forudsigelig – præcis som en ægte julehistorie skal være.
Den næste historie var 'A Cheertastic Christmas Miracle' af John Green. Normalt elsker jeg John Green, men denne historie skuffede mig dybt. Den var kedelig og fjollet – og slet ikke julet. Ja, vi var ude og køre i sneen, med det var ikke i 'driving home for Christmas'-stil. Det var mere 'køre efter cheerleaders med mine bøvede venner'-stil.
Den tredje og sidste historie 'The Patron Saint of Pigs' af Lauren Myracle var lidt bedre. Historien var gribende og fik flettet lidt jule-morale ind på meget elegant vis. Og så bandt den alle tre historier så fint sammen.
Alt i alt er 'Let it Snow' let og underholdende julelæsning som jeg kunne kunne finde på at hive frem igen til næste jul og bladre lidt rundt i.
Debbie had to get up and slice me a thick piece of cake before she could answer. And I do mean thick. Harry Potter volume seven thick. I could have knocked out a burglar with this piece of cake. Once I tasted it, though, it seemed just the right size.